How Expensive Was Arnold Schwarzenegger And Maria Shriver's Divorce?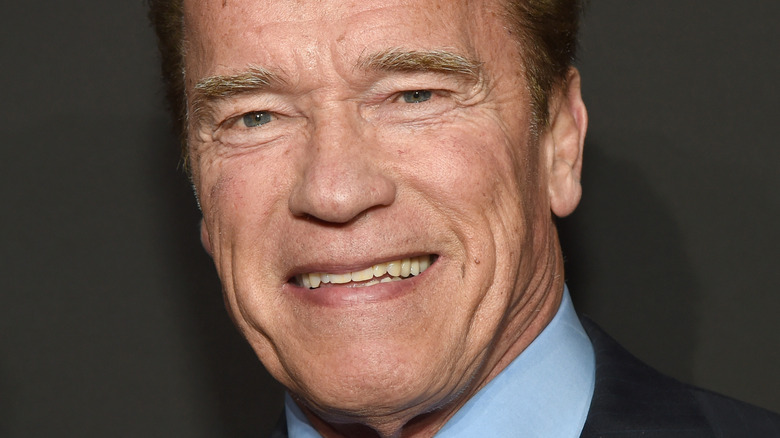 Michael Kovac/Getty Images
The bigger they are, the harder they fall — especially in the world of celebrity divorce. Unfortunately, Arnold Schwarzenegger learned this lesson the hard way when his wife of nearly 25 years, Maria Shriver, filed for divorce on July 1, 2011. Their split came after it came to light that Schwarzenegger had fathered a child with the family's housekeeper, unbeknownst to Shriver and the rest of the world. "After leaving the governor's office I told my wife about this event, which occurred over a decade ago," the actor said at the time, failing to mention that he had confessed to Shriver, a member of the Kennedy political family, only after she confronted him with the information, which she had already confirmed with the housekeeper, according to The Sydney Morning Herald.
So, when Shriver said "hasta la vista" and terminated the marriage, Schwarzenegger knew this time he wouldn't be back. And he quickly learned his salacious affair would end up costing him a lot more than just his missus.
Maria Shriver walked away with half in the divorce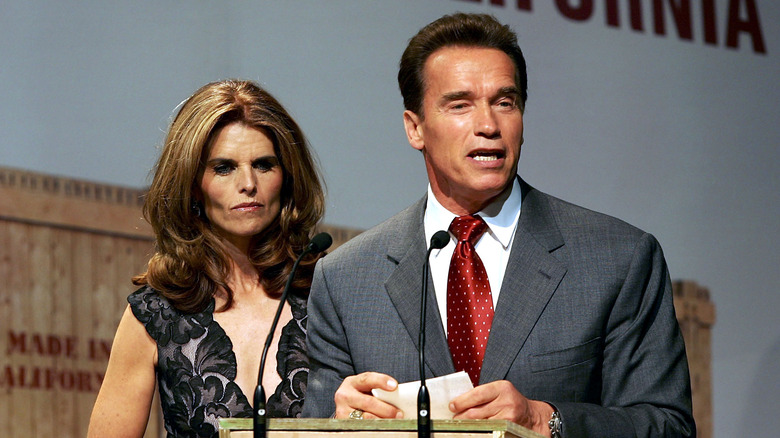 Cancan Chu/Getty Images
For every movie poster featuring his name, there was a paycheck in Arnold Schwarzenegger's pocket. He earned millions of dollars per year before making the leap from actor to politician — enough to decline the yearly salary offered during his tenure as governor of California. Maria Shriver, on the other hand, received her income through inheritance, as per Celebrity Net Worth. As a direct descendant of the Kennedy family, Shriver is entitled to income from the Vornado Realty Trust and Vornado Realty Inc., each valued at $7.5 million. According to TMZ, at the time of their separation Schwarzenegger had amassed a fortune valued at $300 million, while Shriver's wealth totaled $100 million.
The two did not have a prenup when they tied the knot in 1986, and under California law, all earnings and other property acquired during the marriage is considered community property, which means a 50/50 split, per DivorceNet. Not only did Shriver believe she was entitled to half the estate, but she also demanded Schwarzenegger pay her monthly spousal support, according to Radar.
The couple dragged out their divorce for over a decade before reaching a settlement in 2021. According to court documents obtained by Radar, Shriver walked away with half of Schwarzenegger's Screen Actor's Guild retirement plan and half the money they earned in the duration of their marriage, most of which came from Schwarzenegger's acting career, per Celebrity Net Worth. The terms of the settlement also grant Shriver the entirety of the former couple's estate — $400 million — if Schwarzenegger dies.
Schwarzenegger and Shriver have remained amicable
Kathy Hutchins/Shutterstock
Despite their drawn-out divorce — which came at a hefty cost to Arnold Schwarzenegger — the two have been surprisingly amicable. The former spouses even celebrated Schwarzenegger's 73rd birthday together in 2020. A mutual friend told Page Six: "They have a great relationship, they're very close and take care of the kids, and they see each other a lot" (via the New York Post). The mutual friend explained that he believed the divorce was drawn out because the two "weren't ready to disentangle themselves." One reason the former spouses may have wrapped up their decade-long divorce is that Schwarzenegger might want to remarry. The actor has been romantically involved with physical therapist Heather Milligan for almost a decade.
Despite moving on, Schwarzenegger revealed he still thinks about the affair that destroyed his marriage "every so often" in an interview with Men's Journal. "And I can beat myself up as much as I want — it's not going to change the situation. So the key thing is, how do you move forward? How do you have a great relationship with your kids?"