Olympic Gymnast Aly Raisman Accuses Team Doctor Of Sexual Assault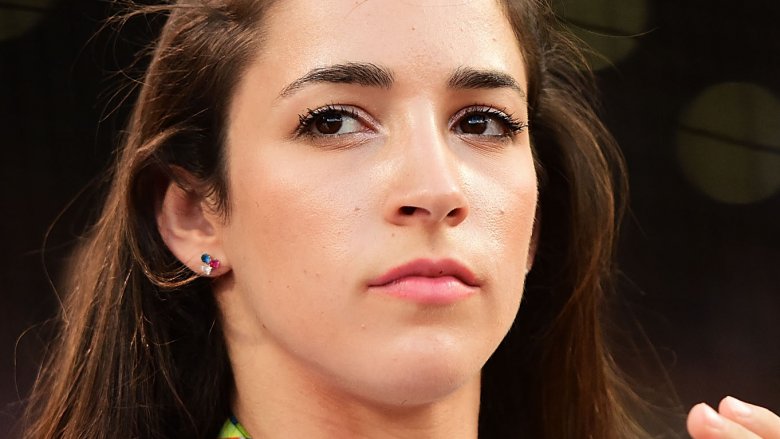 Getty Images
We may receive a commission on purchases made from links.
The six-time Olympic medalist is breaking her silence.
According to CBS News, Aly Raisman is the latest U.S. gymnast to come forward with allegations of sexual assault against longtime team doctor Larry Nassar. The 23-year-old, who was first treated by Nassar when she was 15, opened up about her experience during an upcoming interview with 60 Minutes, which will air on Sunday, Nov. 12, 2017. 
"Why are we looking at why didn't the girls speak up?" Raisman said in a preview clip. "Why not look at what about the culture? What did USA Gymnastics do, and Larry Nassar do, to manipulate these girls so much that they are so afraid to speak up?"
"I am angry," she continued. "I'm really upset because it's been — I care a lot you know, when I see these young girls that come up to me, and they ask for pictures or autographs, whatever it is...I just want to create change so that they never, ever have to go through this."
As Sports Illustrated reported, Nassar worked with the U.S. women's national gymnastics teams for over twenty years and is a former employee of Michigan State University. He is currently in jail and awaiting trial after pleading guilty to three federal child pornography charges and not guilty to multiple criminal sexual assault charges in July. Over 130 women have filed civil lawsuits against the disgraced doctor, which allege that the sexual abuse occurred under the guise of medical treatment for injuries.
In the wake of recent allegations, including those made last month by Raisman's 2012 teammate McKayla Maroney, USA Gymnastics is committed to making some changes. In a statement, the national organization for the sport announced that it has adopted a "safe sport policy," which will "set standards to...prevent inappropriate interaction" between young athletes and adults, require "mandatory reporting" of sexual misconduct suspicions, and establish "greater accountability" (via CBS News). 
"USA Gymnastics is very sorry that any athlete has been harmed," the statement continued. "We want to work with Aly and all interested athletes to keep athletes safe."
Unfortunately, these disturbing claims of sexual abuse are not unique to the sports world, as Hollywood has been shocked by ongoing sexual misconduct scandals over the last month. 
Raisman's new book, Fierce: How Competing for Myself Changed Everything, will hit shelves on Tuesday, Nov. 14 and further detail her experience. Her 60 Minutes interview will air this Sunday at 7 p.m. on CBS.