Report: Anthony Edwards Claims Gary Goddard Molested Him As A Child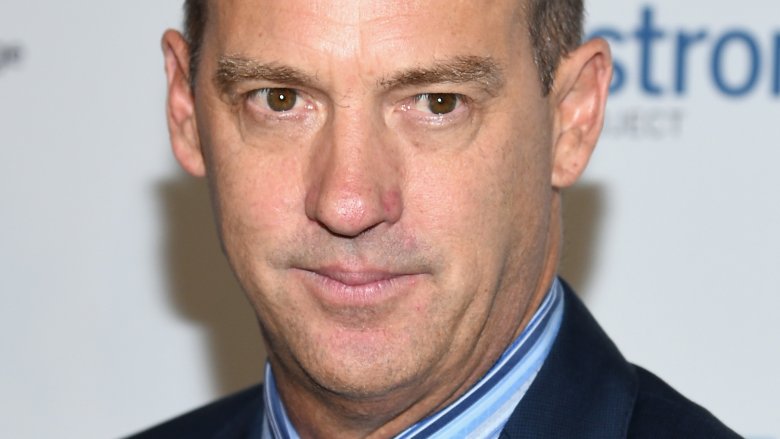 Getty Images
The ER actor has opened up about a painful chapter from his past.
On Friday, Nov. 10, 2017, Anthony Edwards accused writer-producer Gary Goddard of sexually assaulting him when he was a child and of raping one of his friends.
"I met Goddard when I was 12, and he quickly became a dominant force in my life. He taught me about the value of acting, respect for friendship, and the importance of studying," Edwards, now 55, shared in a lengthy post on Medium. "Pedophiles prey on the weak. My father, who suffered from undiagnosed PTSD from WWII, was not emotionally available. Everyone has the need to bond, and I was no exception."
He continued, "My vulnerability was exploited. I was molested by Goddard, my best friend was raped by him — and this went on for years."
Edwards noted that decades later he ran into Goddard at an airport and he spoke to him about the alleged sexual abuse. "I was able to express my outrage at what he had done," Edwards wrote. "He swore to his remorse and said that he had gotten help. I felt a temporary sense of relief."
However, Edwards said that the "relief" he'd felt soon disappeared once he'd learned that Goddard had been accused of sexual abuse by others. As The Hollywood Reporter revealed back in 2014, former model Michael Egan III alleged that Goddard, as well as X-Men: Days of Future Past director Bryan Singer, had sexually abused him when he was a teenager. His accusations were soon echoed by another unnamed British teen.
After hearing about the other men who were allegedly assaulted by Goddard, Edwards said he sought help from a therapist. "I've learned a lot in these last four years. Most importantly, I've learned that I'm not alone," he wrote. "One in six men have an abusive sexual experience before they turn 18. Secrecy, shame and fear are the tools of abuse, and it is only by breaking the stigma of childhood sexual abuse that we can heal, change attitudes, and create safer environments for our children."
Goddard is the latest star in Hollywood to face serious allegations of sexual misconduct in recent weeks. Since movie producer Harvey Weinstein's alleged behavior of sexual harassment, sexual assault, and rape was exposed by The New York Times and The New Yorker in early October, numerous men and women have come forward to share their experiences with the rampant pattern of sexual abuse plaguing Hollywood.