The Medical Condition That LeAnn Rimes Lives With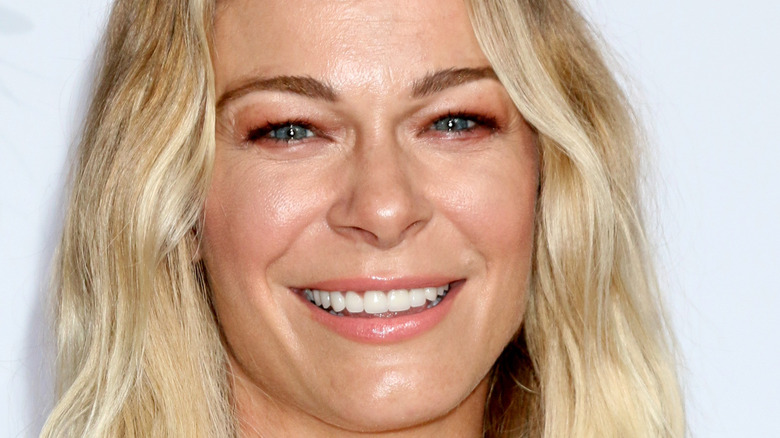 Kathy Hutchins/Shutterstock
Singer LeAnn Rimes has been famous since her early teens and has enjoyed a whirlwind of a career. In addition to collaborating with some of music's most prestigious names — Elton John, Bon Jovi, and Aloe Blacc — she is still the youngest individual to win a Grammy Award at age 14, according to Whiskey Riff. Even though the "Can't Fight The Moonlight" hitmaker achieved so much so early on in her career, it ended up having a negative effect on her.
In July 2022, Rimes told Insider there was always pressure for her to be a "superhuman" performer. The "Northern Lights" actor said there were times when she pushed herself so far that she would sing on stage when feeling ill. "Being in the public eye from the time I was very young and having to override my humanness I think was a huge part of my experience with anxiety and depression and what was triggering it," she revealed.
Rimes, who now hosts her own mental health-focused podcast "Wholly Human" told USA Today in 2021 that seeking treatment was "the best gift I could've given myself." She continued, "I constantly had people around me my whole life ... Talk about codependency. I had never been alone really until being in treatment for anxiety and depression." Rimes has been an open book with fans for some time and even discussed the medical condition she has to live with.
LeAnn Rimes was diagnosed with psoriasis at 2 years old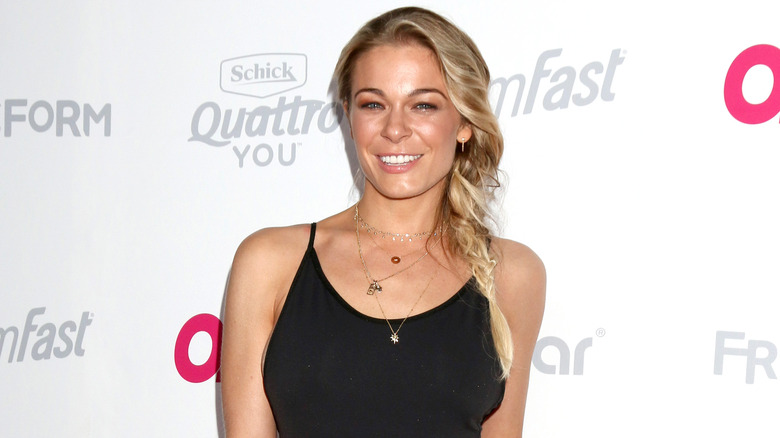 Kathy Hutchins/Shutterstock
In a story by LeAnn Rimes for Glamour magazine in October 2020, the singer detailed her experience with living the skin condition psoriasis. As noted in her Instagram post, she wanted to share this with fans in honor of World Psoriasis Day. "I was only two years old when I was diagnosed with psoriasis. By the time I was six, about 80% of my body was covered in painful red spots—everything but my hands, feet, and face," the singer told Glamour.
Rimes stated she felt like she "had to hide" the condition as "'flaws' were not invited to the forefront" and psoriasis and other skin conditions were not openly discussed during her teen years. Rimes admitted she tried various steroid creams and medication and tried to hide her flare-ups by wearing particular types of garments.
Things started to look up by the time Rimes hit her 20s. She found a treatment that helped keep her skin clear. "As my condition improved, I stretched out the amount of time between each of my shots until I felt at ease going off them two and a half years ago," she said. At the beginning of 2020, Rimes admitted "all hell broke loose in the world" when she started to stress, which is known to being a triggering factor for psoriasis. As a result, her flare-ups returned and covered her body. Instead of shying away from it all, Rimes bared all for Glamour and showed off her body covered in patches.
Eddie Cibrian is 'incredibly proud' of LeAnn Rimes for sharing her story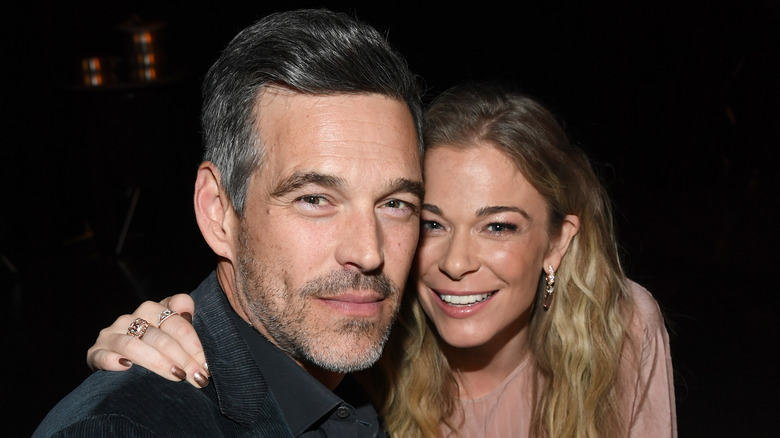 Kevin Mazur/Getty Images
LeAnn Rimes' open story to Glamour magazine about living with psoriasis wasn't the first time she had discussed the skin condition. In 2009, she even led a worldwide campaign, "Stop Hiding from Psoriasis," to encourage others to talk with their dermatologist about the impact it has on those living with it. However, the "Life Goes On" hitmaker admitted that her skin was always clear when discussing it prior. "This time is different," she said before mentioning she felt like she had been holding herself back. "Maybe it's the fact that this year has really put things into perspective, but I now feel like I'm at a point in my life where I just want to break out of that cage."
After showing off her flare-ups exclusively for the magazine, Rimes said that having those photos released "such a sigh of relief," adding, "That's what these photos are to me. I needed this." She also wants to set an example for others. Rimes explained, "I hope anyone who also kept themselves small has the courage to step outside of that cage. When we allow ourselves not to be held in, our lives come back to us."
In a 2021 interview with Page Six, Rimes' husband, actor Eddie Cibrian, expressed how "incredibly proud" he was of his wife for sharing her story. "I think it helps them out when she comes out to talk about it so openly, I think it helps them out as well," he said.