What Justin Chambers Was Doing Before Grey's Anatomy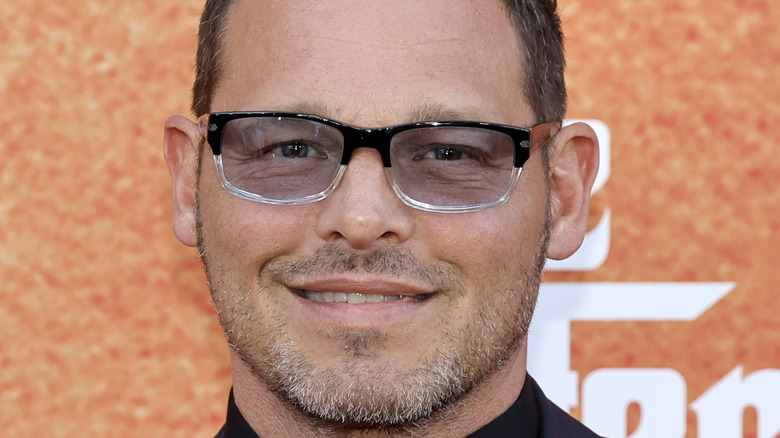 Kevin Winter/Getty Images
Justin Chambers is widely-known for his role as Alex Karev on the ABC hit series "Grey's Anatomy." He first joined the cast in 2005 and remained as one of the original cast members for more than 15 years — first as a surgical intern at Seattle Grace Hospital and later working up the ranks as one of the hospital's leading doctors. Over time, viewers truly fell in love with Karev and the transformation of his character. Naturally, fans were devastated when Chambers announced he was leaving "Grey's Anatomy" in 2020.
"There's no good time to say goodbye to a show and character that's defined so much of my life for the past 15 years," the actor said in a statement to Deadline. "For some time now, however, I have hoped to diversify my acting roles and career choices." Chambers also expressed his gratitude to ABC, "Grey's Anatomy" creator Shonda Rhimes, his close friends, family, and of course fans for supporting him throughout his journey. However, he noted "now is that time" to essentially get out there and see what the future holds for his career. 
While it may be hard to think of Chambers outside of "Grey's Anatomy," he had a big career before the show that some might find surprising.
Justin Chambers had a modeling career prior to acting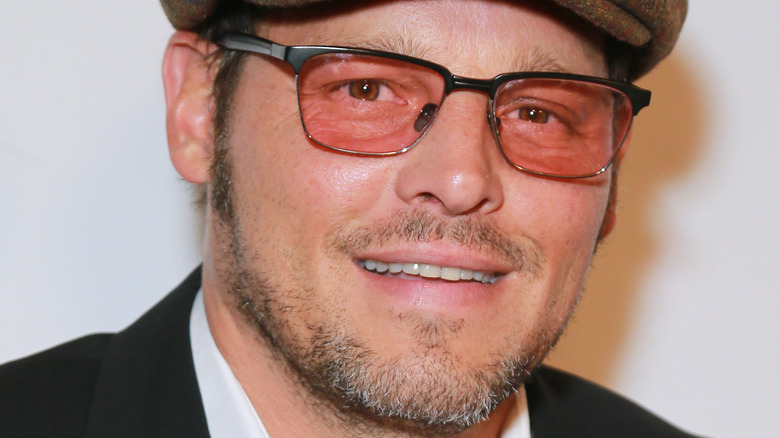 Leon Bennett/Getty Images
Justin Chambers is not new to the Hollywood scene. According to Us Weekly, Chambers was actually a model for luxury brands like Calvin Klein, Armani, and Dolce & Gabbana prior to becoming an actor. Chambers explained in an interview that he was discovered while on vacation in Paris after a woman approached him about doing commercials. "So, I did," he said. "I ended up living there for a couple of years and making money and traveling. You know, I had a great time."
Back in December 2018, the actor shared a rare throwback photo on Instagram from his modeling days in New York City. "Me in front of me. Late '90s Calvin Klein billboard on Houston St," he wrote. According to the New York Post, although Chambers was already making a name for himself in the fashion industry, he also aspired to be an actor and found time to take classes simultaneously. 
In 1995, he landed his first gig on the television series "Another World," and from there he starred in several notable shows and films like "Four Corners," "The Wedding Planner," and "The Zodiac," to name a few, per IMDb. Although most people know him from "Grey's Anatomy," Chambers is going back to where it all started and is beginning to make a name for himself outside of the series. 
Modeling for Calvin Klein opened doors for Justin Chambers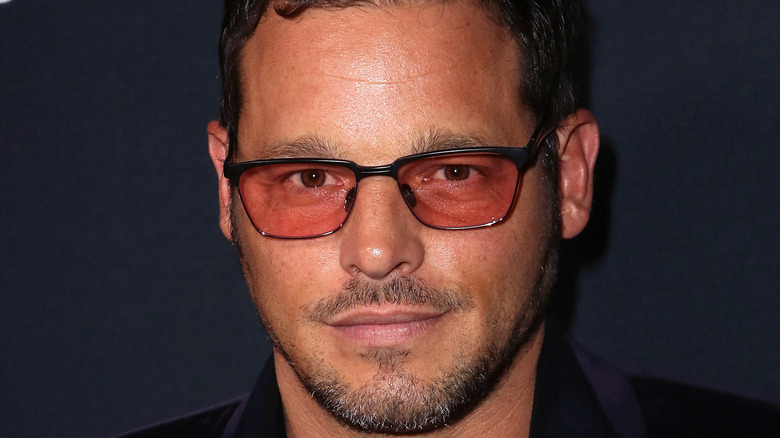 David Livingston/Getty Images
Justin Chambers may have been discovered in the '90s but his career just experienced a full circle moment decades later. In 1999, Chambers starred in a black and white Calvin Klein commercial promoting their new men's fragrance Contradiction. "The fragrance didn't do all that well, but he did," Calvin Klein told Interview magazine in 2013. The fashion designer also opened up about his initial thoughts when he first laid eyes on Chambers. "I saw a photograph of him someplace that reminded me of a young Marlon Brando," he said. 
Fittingly, in April 2022, the actor debuted his role as Marlon Brando in the Paramount+ limited series "The Offer" — an in-depth story behind how the legendary 1972 film "The Godfather" was made, according to the official synopsis. "These are very big shoes to fill," Chambers told USA Today. 
Not only did modeling for Calvin Klein open up a lot of doors for Chambers, but it also helped him cross paths with the love of his life. According to Closer Weekly, the actor met his wife Keisha Chambers in the early '90s while she was working as an agency booker and he was modeling for the high-end brand. "Every relationship has its ups and downs, but I'm glad I get to go through the ups and downs with her," he told Good Housekeeping in 2007. "I just feel really fortunate to have found someone who will be my partner on this journey."