Speculation Is Ramping Up Malia Obama May Have A New Guy In Her Life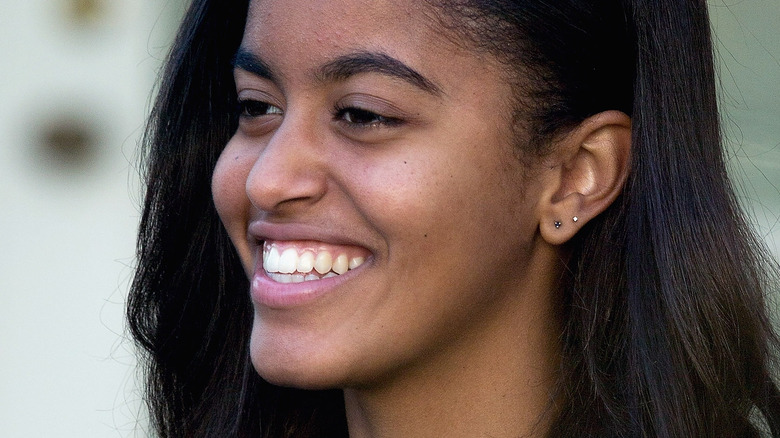 Chip Somodevilla/Getty Images
Interest in Malia Obama's life has not fizzled after she became a civilian in early 2016. In fact, it seems to have increased as former President Barack Obama left the White House right as Malia transitioned into adulthood. The Obamas, like most former first families, keep their private lives away from the spotlight, mainly focusing their public appearances on the work they've been doing. Unsurprisingly, the media has done the best to gather information on Malia by keeping up with her public outings and keeping track of those she is seen with. 
That's how the public first learned Malia was dating Rory Farquharson in 2017, shortly after she began attending Harvard that fall. Malia and Farquharson were first linked when they were seen sharing a smooch during a Harvard football tailgate that November, TMZ reported. Malia and Farquharson, a U.K. native with some powerful connections, were spotted hanging out in New York in January 2018, seemingly confirming they were a couple, USA Today noted. 
The two continued to be seen together over the following years. During the early stages of the COVID-19 pandemic, Farquharson even quarantined with the Obamas, Barack disclosed on "The Bill Simmons Podcast" in December 2020 (via New York Post). The timeline of their relationship gets fuzzy after that — but now, a series of recent outings in Los Angeles suggests Malia may have a new love interest in her life.
Malia Obama has been hanging out with an unidentified man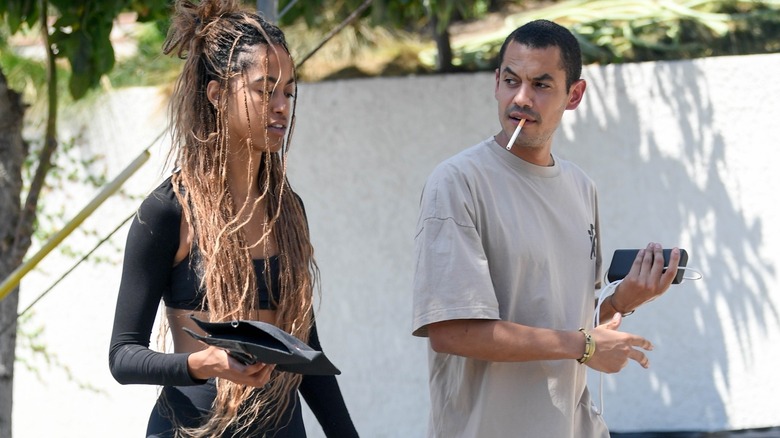 Backgrid
On August 4, Malia Obama was seen headed to the The Los Angeles County Museum of Art accompanied by a male pal, TMZ reported. The two were snapped rocking matching outfits consisting of light-colored tops and teal bottoms with black shoes, showing they must have a pretty similar fashion sense. Obama, who has been tapped to work on Donald Glover's upcoming Amazon series, didn't hide her big smile as she walked next to the guy. At one point, he was photographed with his hand on Obama's back. At another, they had their arms around each other's waists.
This isn't the first time Obama has been spotted with the same man, who the Daily Mail speculates is Dawit Eklund, a record producer nine years her senior. On August 3, just a day earlier, the two were photographed with drinks and to-go food bags in their hands, the Daily Mail reported. They once again showed off their similar styles by sporting hooded sweatshirts with baggy pants and Birkenstock sandals. To lit up the rumor mills even further, Obama and the man had been seen together in L.A. the week before, on July 29. On that occasion, Obama wore a black long-sleeved sports bra and matching leggings (as pictured above).
Of course, Obama could just be hanging out with a good friend, as there is no official word she split from Rory Farquharson. However, the couple was seemingly last seen together in public in November 2021, according to SheKnows.