Tyrese Gibson Blames Psychiatric Medication For Online Meltdown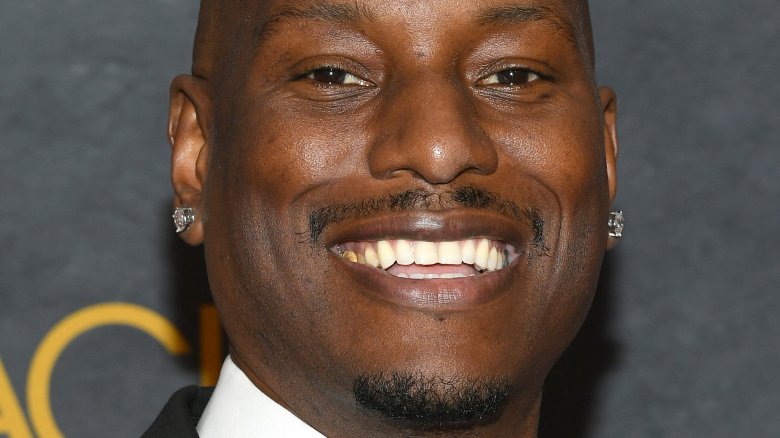 Getty Images
The singer-turned-actor is blaming his medication for his recent erratic behavior.
On Nov. 11, 2017, Tyrese Gibson took to Instagram to post a length apology explaining that his online "meltdown" wasn't because of alcohol or drugs, but rather a result of his psychiatric medication having an "adverse effect."
"11:11 today here's my public apology," he wrote. "I want you guys to know that to this day I don't drink, smoke or on any level do I do drugs."
He continued, "...because of this high stress and very traumatic experience I was advised then ultimately connected with multiple therapist and psychiatrist I had a few private meetings and this particular drug that was suggested although maybe helpful to others had an adverse effect on me and this is the reason I had a complete meltdown online."
The meltdown Gibson is referring to occurred on Nov. 1, 2017, when the Fate of the Furious star took to Facebook to air all of his dirty laundry. In the Facebook video, Gibson was candid about his grievances toward ex-wife Norma Gibson, who previously accused the star of child abuse.
Gibson's wife wasn't the only one who got name dropped in the 38-year-old's video. He also called out Dwayne "The Rock" Johnson, with whom he's been feuding ever since Johnson signed on to do a Fast and the Furious spinoff.
The actor claimed that he's doing better now that he is no longer taking the medication and apologized to the people who were affected by his behavior while he was taking it.
"I'm in the clear now, this is being flushed out of my system and I'm already to get back at 100% – please don't chalk this up as 'oversharing. A lot of people were effected by what these meds did to me over these last 2 months and this is my public apology a few I will make personally I'm so very sorry guys," he wrote (via E! News). "Please guys just know again this is not the Singer, actor this is Shayla's father........... This will NOT compromise my case...."
Gibson might be trying to put a stop to his feuds and let bygones be bygones, but read up on some other celebrities who aren't quite done feuding just yet.