The Real Reason Ted Danson Left CSI: Cyber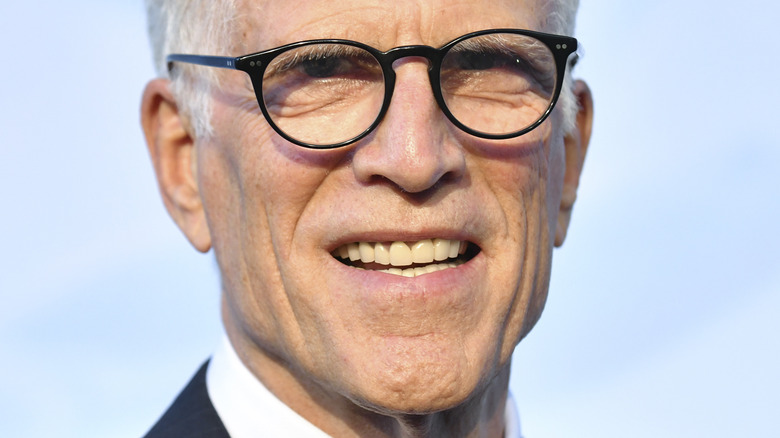 Rodin Eckenroth/Getty Images
Ted Danson has been a fan favorite ever since he graced our television screens as Sam Malone from the hit television show, "Cheers," from 1982 to 1993. His charisma on the show was what got fans to love him from that moment on. 
Decades later, Danson is still gracing our television screens but has since taken on a more serious role. Danson became a regular on "CSI: Crime Scene Investigation" during its twelfth season in 2011 as D.B. Russell. Danson pridefully shared that the show remained successful because fans have continued to enjoy the show. "It's a really tight ship and it's really well done and people still are enjoying it all around the world," he shared with The Killing Times in June 2014, "so I am really, really, really proud to be part of this show." Per Fandom, he was part of the series for five years before joining "CSI: Cyber."
Danson was such an integral part of the "CSI" franchise and viewers tuned in from around the globe to watch. Per Deadline, "CSI" was one of CBS' "most important series." Rightfully so, the award-winning series went further to have additional spin-offs such as "CSI: Miami," and "CSI: New York," and "CSI: Las Vegas." While Danson appeared to be a natural on "CSI: Cyber," which ended in March 2016, he ultimately decided to leave the beloved series, and the real reason for his departure may surprise you.
He joined the cast of The Good Place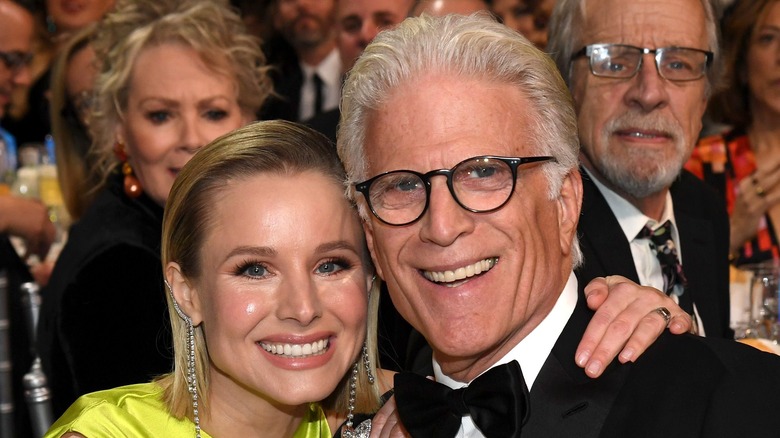 Kevin Mazur/Getty Images
Ted Danson decided to hang up his lab coat for a lead role in the then-new show, "The Good Place." Created by "Parks and Recreation" showrunner Mike Schur, the comedy series quickly became a fan favorite. Starring alongside the famed Kristen Bell, the NBC sitcom takes a comedic approach to the afterlife and the importance of simply being a good person. 
Danson played a critical role in the series with his character, Michael, who served to guide Eleanor (Bell) into being a less "self-centered" individual, per Fandom. Through sarcasm and laughter, fans see Danson and Bell challenge each other while attempting to stay on the right path. In an interview with Vanity Fair in June 2019, Schur revealed that he "had no plan B for this character," as Danson was a perfect fit for the role. 
When speaking of Danson and his impact on television, Schur had nothing but positive things to say about the beloved actor. "He's such a great dramatic actor, but also, he's the best comedic actor TV has ever had." Danson's decision to take the role on "The Good Place" was well-received — the show scored a 97% on Rotten Tomatoes – and put him right back in his comedic comfort zone which initially swept fans away.
Danson has had a whirlwind career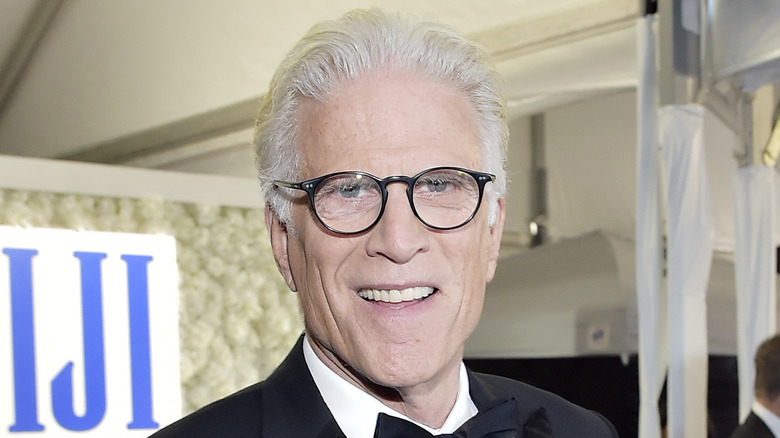 Stefanie Keenan/Getty Images
Undoubtedly, Ted Danson has quite the impact on fans as every show he touches leaves a mark. Despite earning many award nominations throughout its run, including two nods for ​​Outstanding Comedy Series, and receiving a Peabody Award in 2019, "The Good Place," ended after four seasons with its finale airing in January 2020. In a Twitter message penned to fans regarding the show coming to an end, Schur shared that ending the show after season four was "planned." In an interview with Entertainment Weekly, Danson shared his thoughts about being part of the beloved series. "The show ranks up there as one of the things I'm most proud of to have been part of."
Danson has been in the entertainment industry since the '80s. From his beloved performances in favorites such as "Cheers," "Curb Your Enthusiasm," "Damages," and "CSI," to his star in films like "Saving Private Ryan," the actor has had an impressive career thus far. The national treasure has been such a constant when it comes to entertainment, and thankfully, the renowned actor and "Oceana" author seems far from slowing down. 
When asked of his career and achievements in an interview with The Hollywood Reporter, the entertainment veteran said, "I think it's a balancing act, because if you celebrate your career in the moment, then it feels like you're slowing down."