Colin Kaepernick Snags GQ Title 'Citizen Of The Year'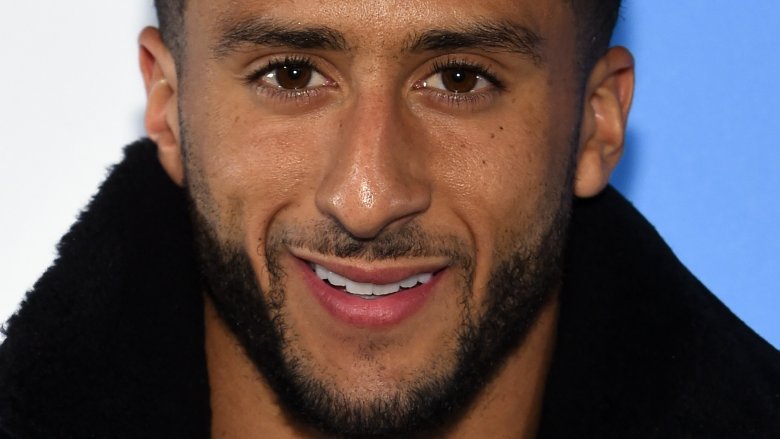 Getty Images
The football player just made the cover of GQ—and earned himself a controversial new title.
On Monday, Nov. 13, 2017, GQ published their 2017 Men of the Year issue, announcing that the magazine had named Colin Kaepernick as "Citizen of the Year."
As many may already know, the former San Francisco 49ers quarterback became a household name after he started a national protest against police brutality toward black citizens by kneeling during the national anthem during NFL games. The effort has since been co-opted by others to protest the actions of President Donald Trump. 
In October, Trump infamously rallied against Kaepernick's decision to kneel, stating that he believed the athlete should have been suspended, despite Kaepernick's right to peacefully protest.
I'm honored to be recognized by @GQMagazine as Citizen of the Year. https://t.co/s6wBZTa6tH

— Colin Kaepernick (@Kaepernick7) November 13, 2017
Kaepernick, who has not been signed to an NFL team, apparently agreed to participate in the GQ photoshoot in order to "reclaim the narrative of his protest." While his cover story did not feature an in-depth interview with the sports star himself, it did include quotes from various people who have been moved by Kaepernick's activism, including rapper J. Cole, filmmaker Ava DuVernay, and singer Harry Belafonte.
While we wait to watch how the country reacts to Kaepernick's GQ cover, read up on everything you need to know about the famous football player.