One Tree Hill Creator Mark Schwahn Faces Sexual Harassment Allegations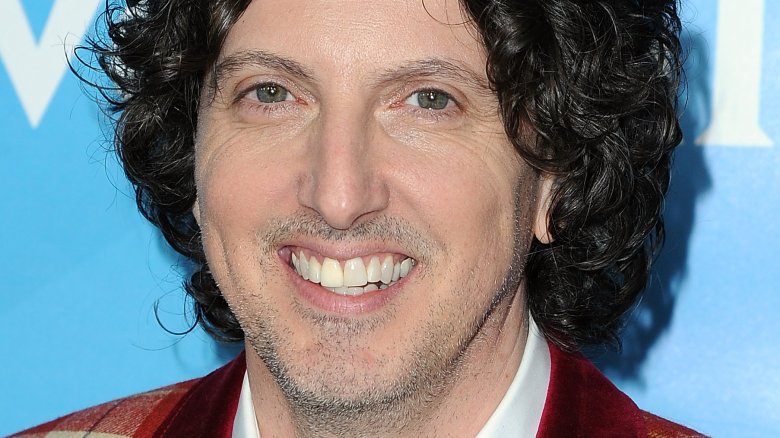 Getty Images
Mark Schwahn is the latest Hollywood bigwig to be accused of sexual misconduct in recent weeks.
On Saturday, Nov. 11, 2017, Crazy Ex-Girlfriend writer Audrey Wauchope took to social media to share her disturbing experience with a showrunner. While she did not name her colleague, the showrunner was later identified as Schwahn, the creator of One Tree Hill.
Wauchope revealed that, when she was 29 years old, she and her writing partner Rachel Specter were hired as staff writers. And while they were excited to start their new jobs, they soon realized that the experience would hardly be enjoyable. "One of the 1st things we were told was that the showrunner hired female writers on the basis of their looks," Wauchope wrote. "That's why you're here – he wants to f*** you."
She described how the female writers would try to sit away from the showrunner, as he'd allegedly touch them. "Female writers would try to get the spot where the showrunner wouldn't sit as to not be touched. Often men would help out by sitting next to him, thus protecting the women," Wauchope explained, adding, "Sometimes we wouldn't luck out and he'd just squeeze his disgusting body in between us and put his arms around us, grinning. He pet hair. He massaged shoulders. I know he did more but not to me so they're not my stories to share."
Wauchope also recounted a time when the male crew members were shown a naked photo of an actress that the showrunner had an affair with, a woman who didn't know her picture was being shown to others.
"He's a man in a position of power who was allowed to run a television show for years where this behavior continuously went on. I don't blame the men on that staff – I truly believe they were also in a way victims of psychological abuse and didn't know what to do," she tweeted out. Wauchope continued, "I'm furious and sad and everything else for the women who have sat on that couch next to that man. And I'm furious and sad and everything else that years later I don't feel safe to be able to do anything real about this and that it seems to be happening all over this town."
Since Wauchope opened up about her past experience, a number of the female members of One Tree Hill's cast and crew came forward in support of the writer, signing an open letter. The group, which included the show's stars Sophia Bush, Hilarie Burton, and Bethany Joy Lenz, noted that Schwahn's behavior was considered an "open secret."
"Many of us were, to varying degrees, manipulated psychologically and emotionally. More than one of us is still in treatment for post-traumatic stress. Many of us were put in uncomfortable positions and had to swiftly learn to fight back, sometimes physically, because it was made clear to us that the supervisors in the room were not the protectors they were supposed to be. Many of us were spoken to in ways that ran the spectrum from deeply upsetting, to traumatizing, to downright illegal. And a few of us were put in positions where we felt physically unsafe. More than one woman on our show had her career trajectory threatened," the letter read (via Deadline).
"The through line in all of this was, and still is, our unwavering support of and faith in one another. We confided in each other. We set up safe spaces to talk about his behavior and how to handle it. To warn new women who joined our ranks," the letter continued. The women also noted that many of them were told that, if they talked about Schwahn's behavior, they'd cause the show to be canceled and, as a result, would be responsible for others losing their jobs.
"We are all deeply grateful for Audrey's courage. For one another. And for every male cast mate and crew member who has reached out to our group of women to offer their support these last few days," the letter concluded. "They echo the greater rallying cry that must lead us to change: Believe Women. We are all in this together."
Other women that signed the letter included actresses Danneel Harris, Michaela McManus, Kate Voegele, Daphne Zuniga, India de Beaufort, Bevin Prince, Jana Kramer, Shantel Van Santen, and Allison Munn.
Schwahn, who's now the showrunner of The Royals, has not yet addressed the accusations made against him.
Schwahn is just another man in Hollywood who's been accused of sexual misconduct since movie producer Harvey Weinstein's alleged decades of inappropriate behavior was exposed in early October.