Celebrities You Didn't Know Voiced Famous Commercials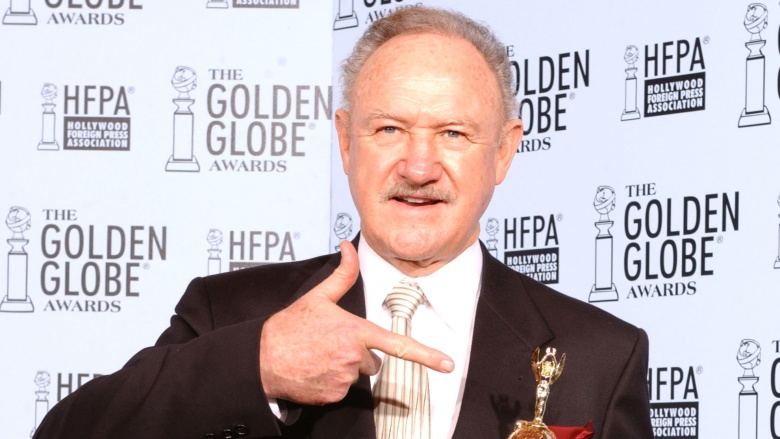 Getty Images
If you've ever actually stopped to listen to a TV commercial while waiting for your favorite show to come back on, odds are, you've probably said to yourself, "Wait a second...I know that voice!" That's because dozens upon dozens of famous Hollywood stars have been recording voiceovers for commercials for decades. But just who are the stars behind those silky-smooth voices? From Mercedes-Benz to AT&T, check out nine celebrities you didn't know voiced some of TV's most popular commercials.
Julia Roberts - Nationwide Insurance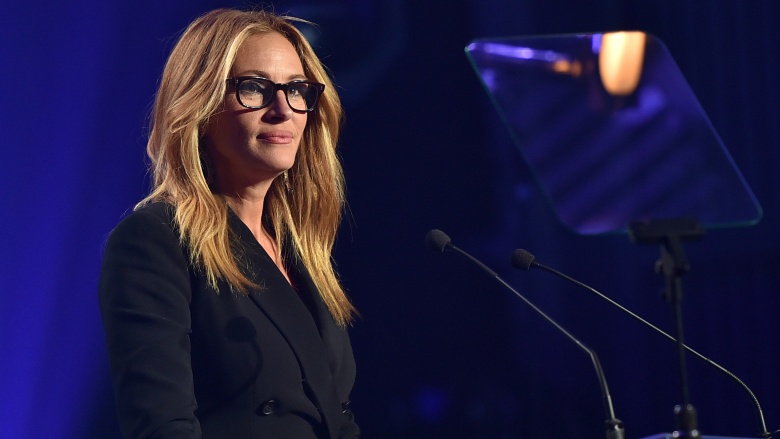 Getty Images
An actress like Julia Roberts doesn't exactly need to do commercials; lest we forget she once made $25 million for filming a single movie: Mona Lisa Smile, in 2003. But, considering the Oscar winner doesn't work as much anymore—and probably doesn't make as much money as she used to—lending her voice to a bunch of insurance commercials is probably an easy way for her to keep making a buck or two. Such has been the case for the Erin Brockovich icon since 2012, when she teamed up with Nationwide Insurance on a series of ad campaigns, the first of which aired during the Summer Olympics in London. She's been filming them ever since.
Jon Hamm - Mercedes-Benz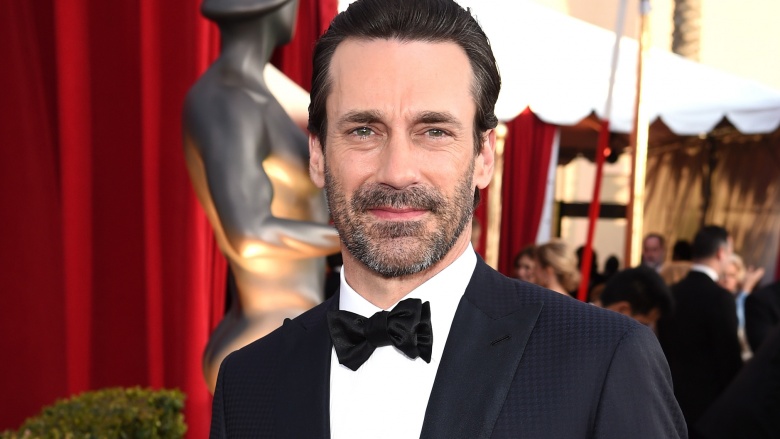 Getty Images
Considering he played the suave and sleek ad man Don Draper for seven seasons on AMC's Mad Men, it should come as no surprise that Jon Hamm is the current voice of luxury car brand Mercedes-Benz. He actually inked the deal three seasons into the show, in 2010; his first commercial aired during the Academy Awards that year. Fun fact: when he was hired, Hamm replaced the previous voice for Mercedes-Benz, actor Richard Thomas, who was best known for his work on the '80s series The Waltons. Talk about a much-needed tune-up.
Billy Crudup - Mastercard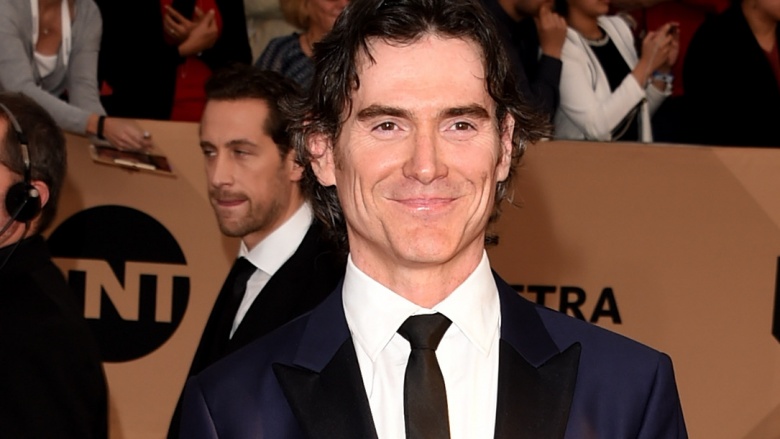 Getty Images
In 1997, Mastercard launched what would become one of the most iconic, if repetitive, ad campaigns in history: "Priceless." In the commercial, they'd rattle off a bunch of prices of everyday items that ultimately would not compare to a priceless (get it?) moment that revealed itself at the end, often in the form of two family members bonding. The person narrating the story? Actor Billy Crudup, who would go on to voice dozens—or, really, what felt like hundreds—of commercials over the next handful of years. Crudup even physically appeared in one of the Priceless commercials in 2005, in which he played a cashier. He and Mastercard have since moved on.
Julianna Margulies - Chase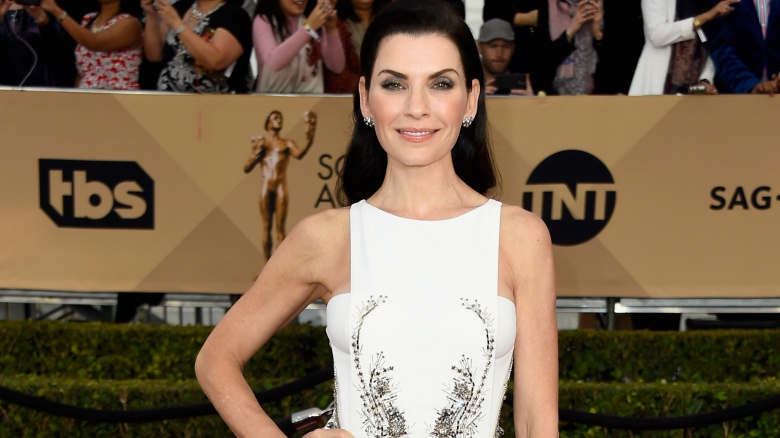 Getty Images
Julianna Margulies has one of the most soothing and seductive voices on television. So, it's no wonder that she's lent her voice to numerous brands over the years. Most recently, she's been recording voiceovers for the commercial bank Chase. She previously worked for brands including Rite Aid and Pampers, as well. Fun fact: in an interview on Anderson Cooper's daytime talk show, Margulies revealed that her father, Paul, wrote the famous "Plop Plop, Fizz Fizz" jingle for Alka-Seltzer way back in the day. "I never really knew how popular it was, because I didn't watch TV," she said. "When I got to college, I remember someone saying, 'What does your dad do?' And I said, 'Oh, he wrote the 'Plop Plop, Fizz Fizz' jingle.' And I became quite popular!"
John Corbett - Applebee's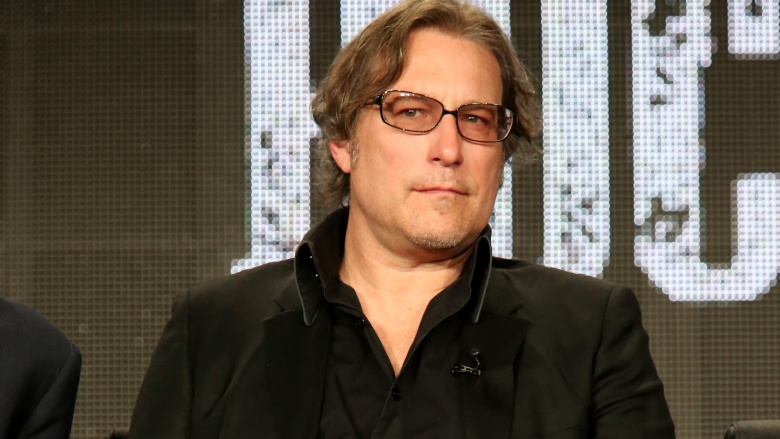 Getty Images
Millions of Sex and the City fans took an unexpected interest in the fast food chain Applebee's when Aidan himself, John Corbett, began voicing the commercials in the early '00s. Hiring Corbett marked a pretty significant shift in tone for Applebee's, who previously worked with funnylady Wanda Sykes on various TV spots. Corbett's gig was eventually taken over by another handsome funny man, Jason Sudekis, who began working for Applebee's in 2012. Corbett, meanwhile, went on to voice a number of TV and radio spots for the drug store chain Walgreens.
Gene Hackman - Lowe's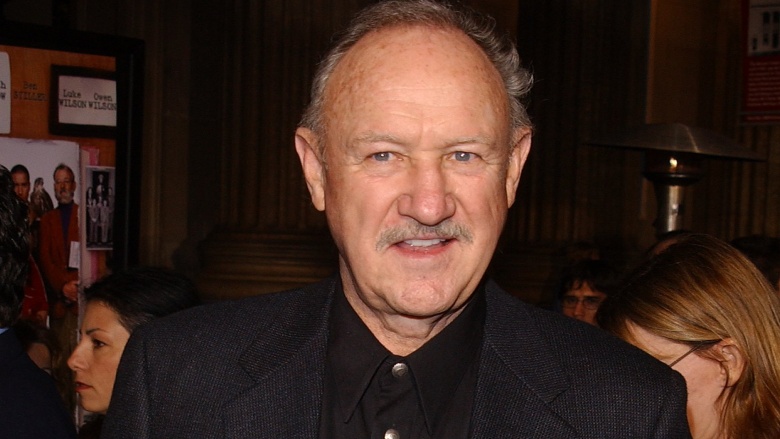 Getty Images
Did you find yourself suddenly inspired to fix your home after watching a seemingly innocuous commercial for Lowe's Home Improvement in the early '00s? That might be because, for years, the commercials were voiced by long-retired actor, Gene Hackman. Yep, the two-time Oscar winner for years lent his voice to the popular chain stores, despite retiring from acting after filming the comedy Welcome to Mooseport in 2004. In 2010, The New York Times reported that Lowe's had decided to replace Hackman—who has also narrated commercials for Oppenheimer Funds—in an effort to shift the focus of its commercials and radio spots to the store's actual customers.
Chris Pine - BMW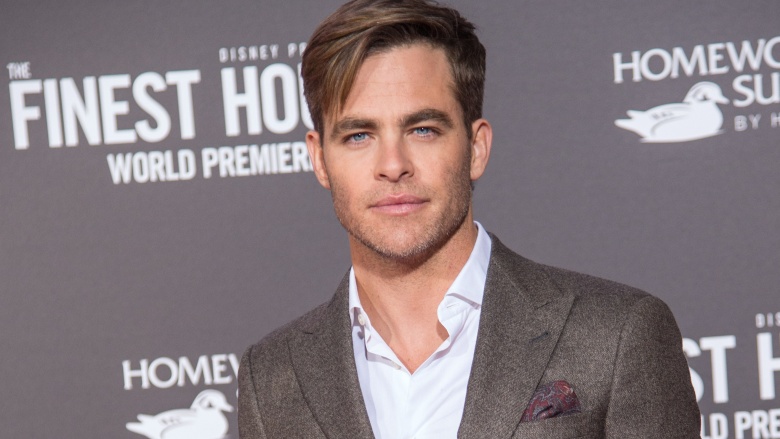 Getty Images
In 2011, BMW announced that it was partnering with Star Trek actor Chris Pine on a series of commercials, the first of which debuted during the most coveted live program for American advertisers, the Super Bowl. Pine joins a long list of actors who have voiced dialogue for car commercials. Others include: Paul Rudd for Hyundai; James Spader for Acura; Kevin Bacon for Buick Lacrosse; Benedict Cumberbatch for Jaguar; and the aforementioned Jon Hamm for Mercedes-Benz.
Stanley Tucci - AT&T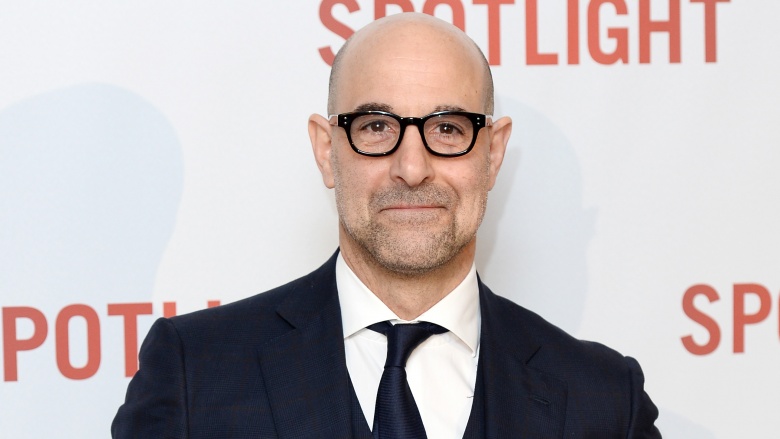 Getty Images
The 2006 comedy The Devil Wears Prada made famous the annoying ringtone for T-Mobile phones; but as it turns out, one of the stars of the movie totally loved another brand, instead. Yep, co-star Stanley Tucci spent a number of years in the late '00s—when flip phones were still a thing—voicing commercials for AT&T's "Raising the Bar" campaign. Given the amount of money Tucci likely made for doing these commercials, we doubt his contract ended by throwing any phones into a fountain in Paris.
Josh Lucas - Home Depot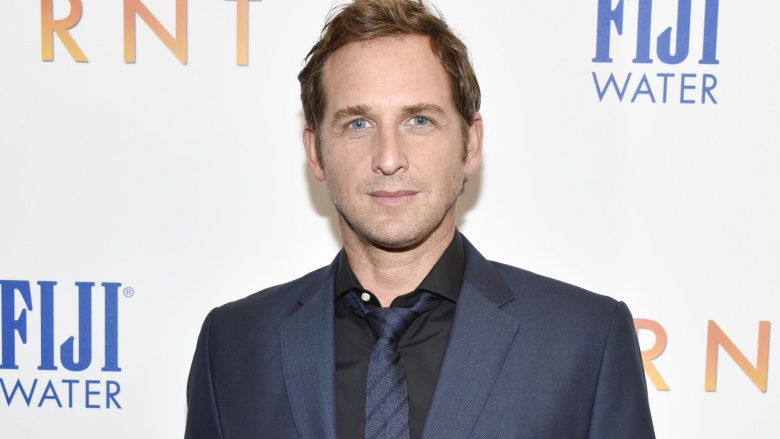 Getty Images
Earlier this decade, actor Josh Lucas (Olympus Has Fallen) began voicing commercials for the home improvement company Home Depot, taking over for Ed Harris. Speaking to The Huffington Post in 2014, Lucas defended his decision to do commercial work, saying, "The voiceover world is one of the most competitive, interesting things I've ever been a part of [as] being an actor—George Clooney, Brad Pitt and huge actors [are doing them]. Believe it or not, all of us are auditioning for them at every level. They don't give those jobs away. Movie making has really changed. Actors aren't really making the same money anymore, so you have to figure out ways to augment that." Lucas added he actually built a sound booth in his home and often records commercials for Home Depot inside.