What Happened To MC Hammer?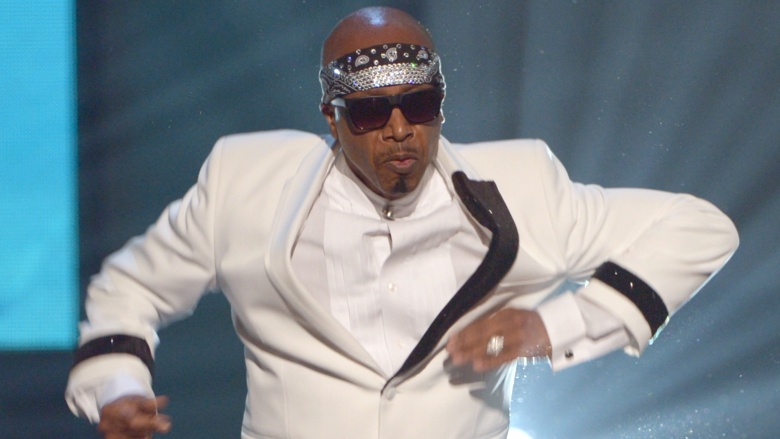 Getty Images
Before pleather parachute pants filled him with the power to transform into MC Hammer, he was Stanley Burrell, an Oakland man trying to make it in ministry and music. According to Wikipedia, Burrell found success in the '80s with the gospel rap group, Holy Ghost Boys, before going solo and hitting it big with unforgettable hits like "U Can't Touch This" and "2 Legit 2 Quit." But hip-hop quickly moved from pop to gangster rap, leaving Hammer and his ludicrous pants in the bargain bin. So, did Hammer just shuffle into the darkness, defeated and washed up? Hardly.
Well, he did go bankrupt that one time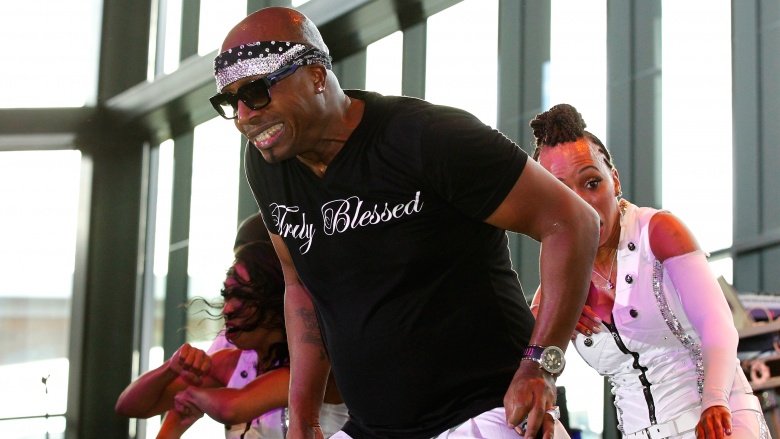 Getty Images
Hammer famously filed for bankruptcy in 1996, claiming he had over 200 people on his payroll and estimated expenditures ranging from $500,000 to $1 million per month, depending on who you ask. He also had a mansion the size of a Walmart, two private helicopters (because having just one is for suckers), and a mountain of legal problems. He was sued by several artists claiming he stole or copied their work, the most famous of whom was Rick James, because let's be honest, even a man whose brain was 99.5% cocaine at that point could tell "U Can't Touch This" sampled heavily from "Superfreak" the second he heard it. But even losing a fortune and admitting in most of the suits against him that he did in fact copy other people's work wasn't enough to keep Hammer down.
He heard the calling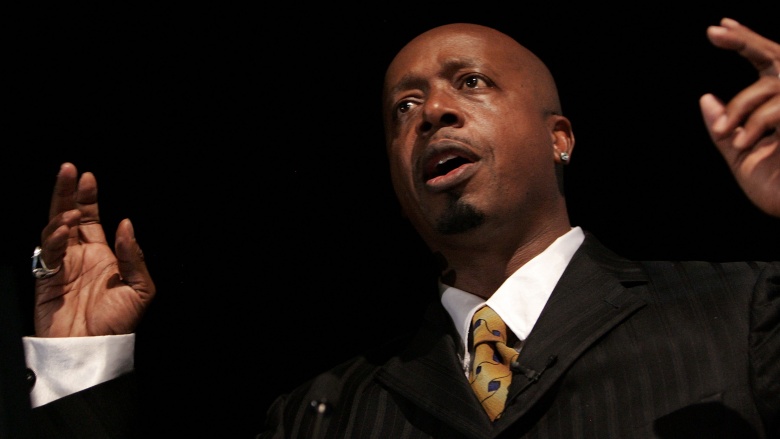 Getty Images
In the late 1990's, Hammer became a preacher and started a show called M.C. Hammer and Friends on Trinity Broadcasting Network, where he joined the likes of Benny Hinn and Kirk Cameron, who was also struggling his way out of nineties obscurity. Hammer became devout, admitting to past indiscretions and recommitting himself to his faith. He continued working in ministry while releasing albums and single tracks, and as of this writing is still doing both. He claims the MC now stands for "Man of Christ" and he sort of proved it by turning the other cheek during an arrest scandal (in which all charges were eventually dropped) that happened as he was on his way home from volunteering at San Quentin Prison. He was driving an unregistered car, and when he tried to hand the officer his ID, he was pulled from the car and arrested. That could have gone sideways quickly, but Hammer kept a level head and waited until after the whole thing blew over to get on Twitter and call the cop a "fat boy" and accuse him of being "on a steady donut diet." Okay, so maybe not exactly Christ-like, but nobody's perfect.
He went the reality show route for a while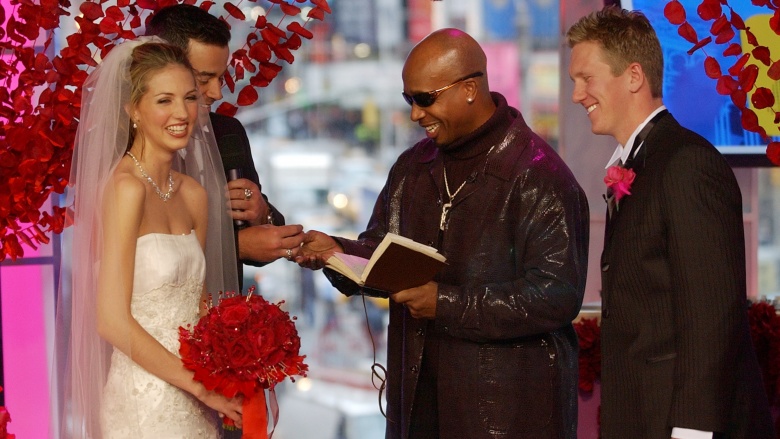 Getty Images
Like many mega celebrities who've found themselves on the downslope of their fame, Hammer turned to the last bastion of public notoriety: reality television. He was on the first season of the WB's The Surreal Life, all over those VH1 shows that seemed to pop up like weeds for a few years, and eventually landed his own short-lived show, Hammertime, on A&E. Hammer served as executive producer and wanted to provide a real, honest portrait of his family life. That included a loving relationship with his wife of 20 plus years, their six nice, well-adjusted kids, and the charitable good works they do as a family. So, yeah, the show lasted one season, because no reality TV viewer wants to see that. Now, that show where Bobbi Brown and Whitney Houston basically just got high and acted crazy all the time? That was a smash hit that could have had 20 seasons if it wanted to, but Whitney Houston refused to come back after the first one. Whitney Houston was the voice of reason against reality TV. Let that sink in.
He became a tech geek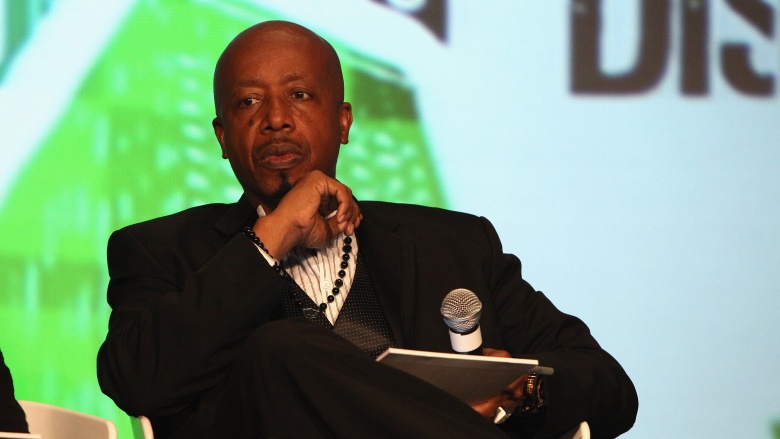 Getty Images
During an Oprah interview, Hammer revealed he's always been a technophile to the point where he claims he was hanging around YouTube when "their offices were on top of a pizza parlor and only had three or four computers." He became an investor in a company that made iPad covers as well as the now defunct DanceJam.com, which was a social media app for music and dance enthusiasts. According to VentureBeat, as of 2015 Hammer was "an investor in ten or more startups," and was "very interested in the mobile and social spaces." He made Inc.com's Top Ten Celebrity Startup Investors list, in which they count among his portfolio just some little apps called Square and Flipboard. Wow. Was he hiding an MBA in those genie pants all these years?
He's also really into MMA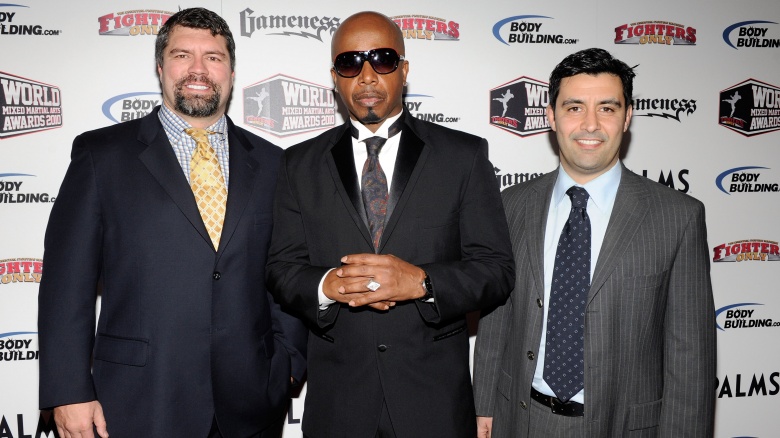 Getty Images
Hammer's passion for technology is rivaled only by his love of MMA, which is a logical progression from his interest in boxing. And he's not just a casual observer of either sport. Hammer actually managed heavyweight champ Evander Holyfield for a while, and in 2010 he launched Alchemist Management, an MMA Management and brand building organization that has a pretty impressive roster of clients. He even started a podcast called Alchemist MMA Radio and an Alchemist MMA clothing line, because if there's one thing Hammer knows, it's fashion.
So what does he do now?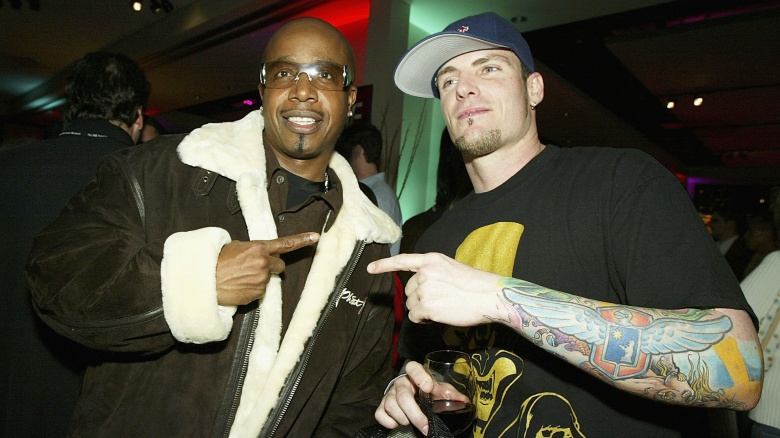 Getty Images
All of the above. Well, except for the bankruptcy part, hopefully. Hammer is still involved in some way with almost every pool he's dipped his toe into. He still performs, records music, invests in tech, is active in ministry and missions work, and continues his role managing MMA fighters. The only thing he seems to have left behind is reality TV, so if nothing else, you have to recognize the wisdom of not getting sucked into that world. In a sense, Hammer became the truest example of a Renaissance Man of modern times, which absolutely no one predicted after hearing "Addams Groove," and ultimately begs the question: what have you done lately, Vanilla Ice?