Report: Sylvester Stallone Accused Of Sexually Assaulting Teenager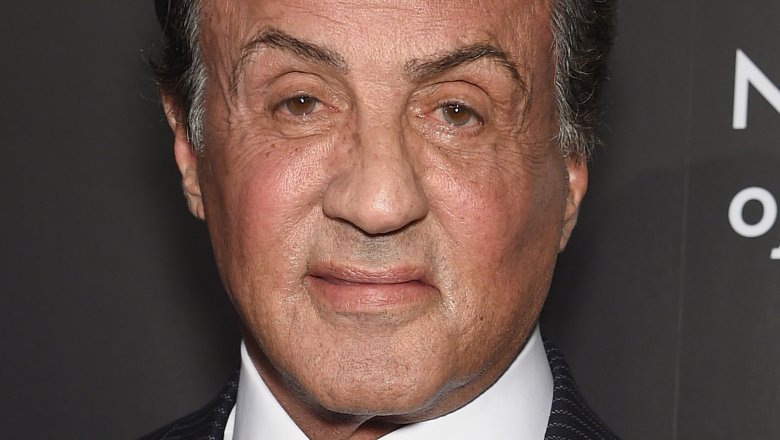 Getty Images
UPDATED NOV. 16, 2017 AT 4:30 PM ET:
Sylvester Stallone has since spoke out about the allegations. A rep for the actor told TMZ, "This is a ridiculous, categorically false story. No one was ever aware of this story until it was published today, including Mr. Stallone. At no time was Mr. Stallone ever contacted by authorities or anyone else regarding this matter."
ORIGINAL REPORT:
The Expendables star is facing some serious allegations.
The Daily Mail reports that actor Sylvester Stallone "intimidated" a 16-year-old girl into having sex with him and his bodyguard Michael De Luca. The alleged incident reportedly occurred while Stallone was filming the movie Over The Top in Las Vegas back in 1986.
According to information from a police report, the teenager had sex with Stallone, who then encouraged De Luca to join them. While she reportedly felt "uncomfortable," the girl continued on as she felt like she had "no choice." The British paper alleges that De Luca forced the unnamed teen to perform oral sex on him and then proceeded to have vaginal sex with her. Stallone then allegedly "pushed her head down onto his penis" and made her have perform oral sex on him.
Stallone, who would have been 40 at the time, ejaculated in front of the girl, according to the report.
The teenager, when reporting the alleged incident, later told police that Stallone had warned her not to tell anyone about what had happened, as "they were both married men." If she did tell anyone, Stallone, who had been married to Brigitte Nielsen, allegedly said that "they would have to beat her head in," laughing after his remarks.
While she did file a report with the police, the girl ultimately decided not to prosecute.
Stallone, now 71 years old, has yet to comment on the report.
Stallone is the latest star to be hit with allegations of sexual misconduct in recent weeks, since the Harvey Weinstein scandal first broke.