How Did Jeff Bezos And Lauren Sanchez Meet?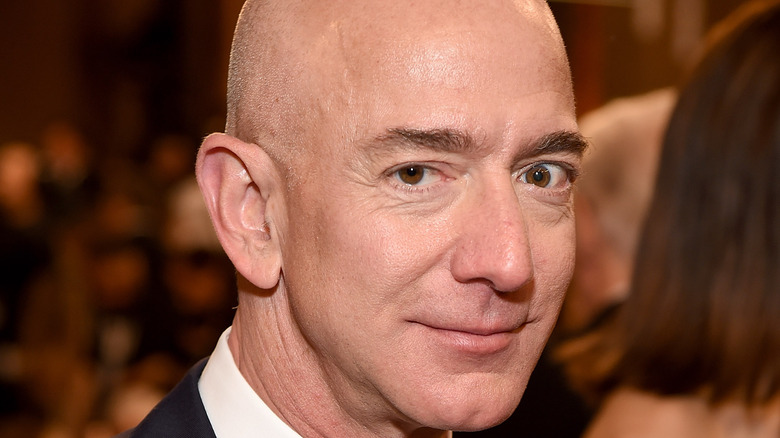 Michael Kovac/Getty Images
Jeff Bezos and Lauren Sanchez may still be going strong, but she wasn't with him shooting in the gym (cue Drake's song reference which means she wasn't around before all the fame and fortune). Thanks to the millions of people who use Amazon, Bezos will forever be one of the richest men in the world. However, aside from consumers and Bezos' brilliant idea, much of his success comes from the help of his first wife, MacKenzie Scott. 
According to Vogue, the former couple first met back in 1992 at the New York based hedge fund D.E. Shaw and tied the knot after dating for a year. During an interview with Wired, Bezos confessed that Scott was actually the one who "negotiated the company's first freight contracts" during the beginning stages of his business. Scott, who started off as the company's administrator, worked with her then-husband out of their garage until Amazon started to take off and turned into one of the world's largest online retail stores. 
However, despite their inspirational story and four kids later, Bezos and Scott decided to call it quits after 25 years of marriage. "We have decided to divorce and continue our shared lives as friends," Bezos wrote on Twitter (via Page Six). "If we had known we would separate after 25 years, we would do it all again." However, just 48 hours before Bezos made the shocking announcement, news began to swirl that the billionaire was having an affair with his friend's wife. 
Lauren Sanchez was introduced to Jeff Bezos by her husband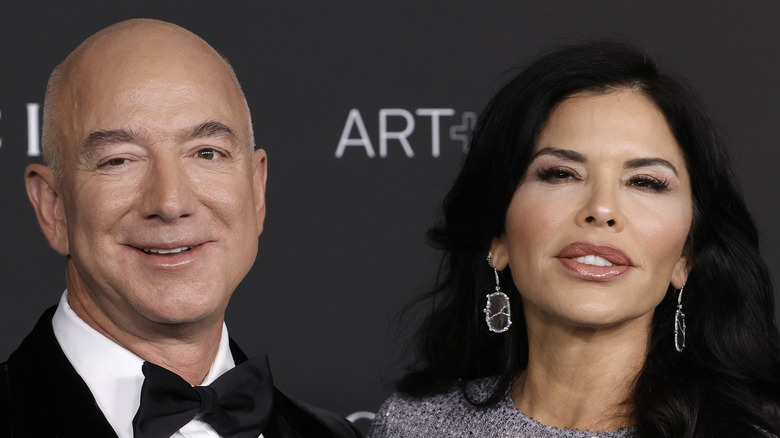 Frazer Harrison/Getty Images
The National Enquirer reported that in 2018, Jeff Bezos and former news anchor Lauren Sanchez were secretly having an affair for several months prior to the entrepreneur announcing his split from his ex-wife MacKenzie Scott. The outlet also included several text messages to support their claims. Bezos ended up confessing to the top executives at Amazon about his affair and revealed that Scott was aware of what was going on. "Just to set the record straight, I did have a relationship with this woman," Bezos said (via the New York Post). "MacKenzie and I have had good, healthy adult conversations about it. She is fine," he added. 
According to Town & Country, Bezos and Sanchez met each other through her husband Patrick Whitesell, who is a well-known agent in Hollywood and longtime friend of the billionaire. Whitesell and Sanchez were married for 14 years before they separated and even spent a lot of time hanging out with Bezos and Scott while they were still together. In fact, back in June 2016, the Amazon CEO reportedly hired Sanchez as a pilot for his spaceflight company, Blue Origin, to help assist with photography, per Page Six. 
Despite the messy start to their relationship, the couple has since come forward and been very open about their love for each other. 
Jeff Bezos and Lauren Sanchez share a love for philanthropy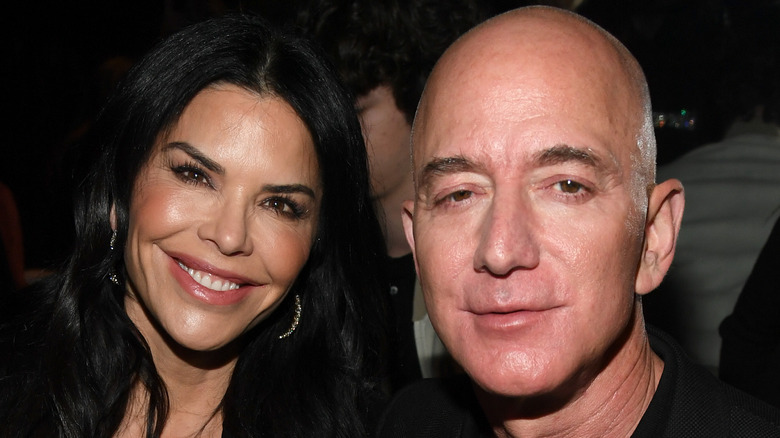 Kevin Mazur/Getty Images
Jeff Bezos and his girlfriend have been living the good life. They've been spotted out enjoying a fancy dinner date in New York City, soaking up the sun on a yacht in St. Barbs, and even spent Father's Day at Nobu in Los Angeles, to name a few. Although they've been romantically involved for three years, a source claims the couple has a strong bond because of the work they do outside of their relationship. 
"Both Jeff and Lauren are really energized by the work they are doing in philanthropy," the insider told People. "You can see and hear their excitement when they meet with partners on the climate, education and homelessness work." The Emmy winning journalist currently serves as the vice president of the Bezos Earth Fund which is an organization aimed at "fighting climate change and [protecting] nature," per its official site. 
Despite what many initially thought in regards to this particular matchup, it appears Bezos and Sanchez are working towards a long-lasting relationship.