Charli XCX Has Written More Famous Songs Than You Thought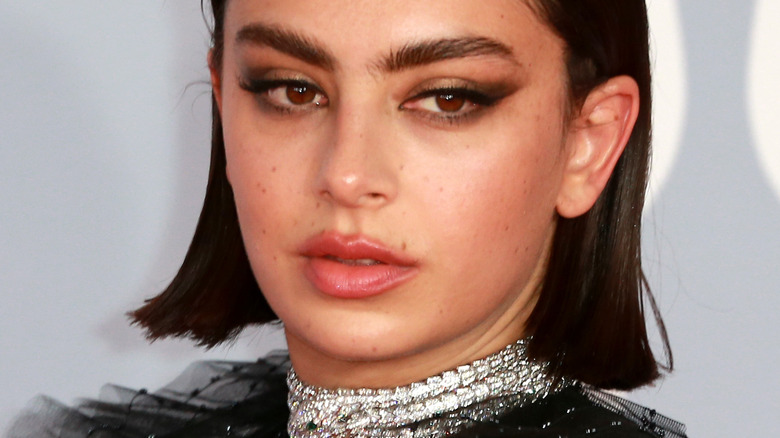 Cubankite/Shutterstock
Joining Dua Lipa and Adele as one of the leading ladies on the British music scene who writes their own music is Cambridge-born singer Charli XCX. As noted by Official Charts, the "Beg For You" hitmaker has been pumping out hits for nearly a decade, securing herself over 10 top 40 hits in her home country as well as a No. 1 album with her most recent LP, "Crash."
In 2013, XCX told MusicRadar that she doesn't have a particular method for writing songs. "Some people are very structured in how they write, but that's just not me. I feel like my writing process is a bit of a mess — I don't have a place, I don't have a time," she explained before stating that she prefers to write at night. "My only rule for writing is, it has to be fast. I don't like to spend a lot of time on anything. I think the faster a song is written, the better it will be. All the best songs are written in half an hour," she added. The "Boom Clap singer revealed to Cosmopolitan in 2014hat the album title track to her second album, "Sucker," was a song she was most proud of writing, describing it as "quite aggressive and angry."
In addition to writing her own hits, XCX has also penned a lot of songs for a number of high-profile artists.
Charli XCX has written for our fave pop girlies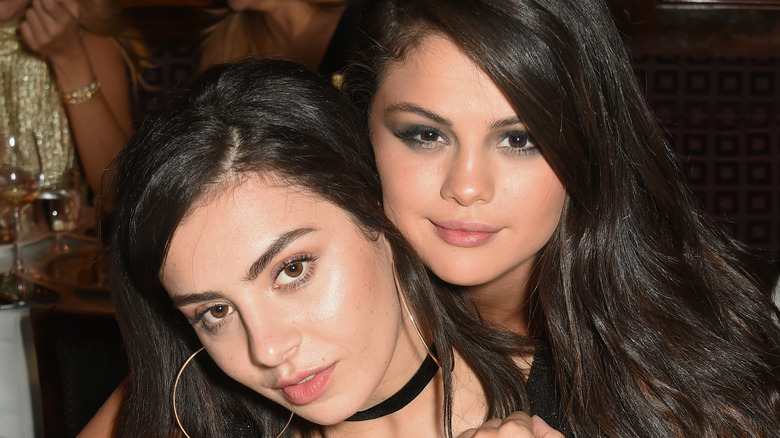 David M. Benett/Getty Images
Charli XCX's pen game is incredibly strong. In addition to writing hits for herself, she has also contributed to many other songs by our fave artists. As noted by z100 New York, the "Break The Rules" singer penned Selena Gomez' heartfelt "Same Old Love." The song was released in 2015 and taken from Gomez's "Revival" album.
XCX also wrote "OMG" for Camila Cabello as well as "When I Find Love Again" by James Blunt. As many already know, XCX featured on Iggy Azalea's global smash "Fancy" and contributed to the lyrics. However, she also wrote the Australian rapper's song "Beg For It" featuring MØ. If those names weren't impressive enough, XCX also wrote the track "Gravity." by Blondie. Fun fact: XCX first wrote that song when she was just 14 years old.
During a televised interview on "Sunday Brunch" in the U.K., she explained that she met frontwoman Debbie Harry before, and Blondie's team asked XCX to send over songs for an upcoming record. "I used to perform it at my gigs that nobody ever used to come to, so I sent them this song. I was like, 'This is crazy, this song is quite old, but maybe you guys will feel it?' And they did," she said. That wasn't the only track Blondie enjoyed from XCX as the band also used her song "Tonight" for a bonus track, per Far Out Magazine.
One of Charli XCX's biggest hits almost went to Hilary Duff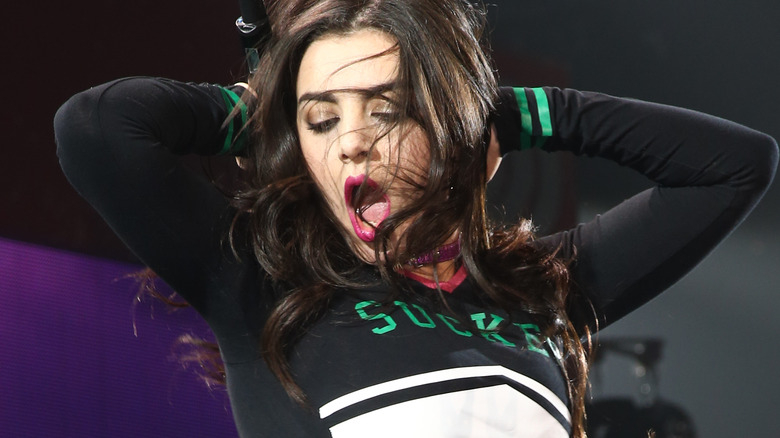 Debby Wong/Shutterstock
The list goes on for who else Charli XCX has written songs for. We're talking Bella Thorne, Neon Jungle, Gwen Stefani, and Icona Pop, to name a few, per z100 New York. However, one of her own most successful songs, "Boom Clap," wasn't actually written for her to release. In fact, she wrote it in hope that former "Lizzie McGuire" actor Hilary Duff would sing and record it for one of her own albums.
"My number one project as a songwriter is to write for Hilary Duff," she told MTV UK (via Complex). "We sent over 'Boom Clap' but they came back and were like, 'This isn't cool enough for Hilary.' I was like, crushed ... What a life-ruiner." With that being said, Duff was asked about turning the song down in an interview with Popjustice in 2014 and insisted she had no clue that XCX had penned the hit song for her. "It's my favorite song on the radio right now. If she wants to give it to me now, I'll still take it!" Duff said. While promoting the song in Australia, XCX told "The Project" that she was "heartbroken" that Duff's team declined the song but still insisted that the former teen sensation is "next level."
Despite the rejection, XCX still won in the end with "Boom Clap." The song was not only featured in the film "The Fault in our Stars," it also has over 340 million streams on Spotify.