Susan Sarandon's Daughter Is Her Twin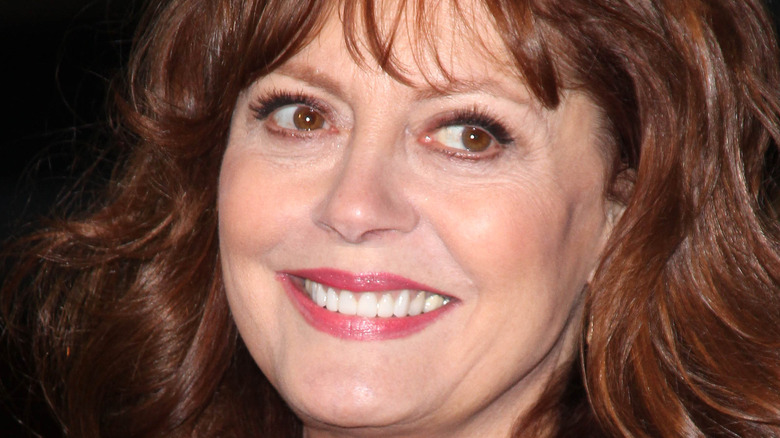 s_bukley/Shutterstock
Earlier in Susan Sarandon's career, there were people who cautioned her against having children. "I think it was, 'Don't have the baby,' as though it would ruin my career, and I was so old anyway," the "Dead Man Walking" star told Good Housekeeping when recalling horrible parenting advice (via People). "I had my first baby at 39 and my third at 45, and with each child, [people were] like, 'Are you crazy? Don't!"
Sarandon's first kid was her daughter Eva Amurri, who she had with Italian director Franco Amurri. Afterwards, the "Bull Durham" actor had two sons, Jack Robbins and Miles Robbins, with husband Tim Robbins, per Closer Weekly. With parents who were A-list actors, Sarandon's kids were given an unconventional childhood. Sarandon had a passion for travel and brought her kids along on trips, instead of leaving them at home. "I've dragged my kids all over the world," she recalled to The National in 2021.
Despite the unorthodox upbringing, Amurri looked back fondly on her childhood that involved a lot of time around movie sets. "It kinda is almost like being part of the circus. There's something really fun and adventurous," she told "Today" in 2016. In fact, Sarandon's daughter was inspired by her mother. "I think just being a working mom and showing me that you can be everything you want to be," she told Closer Weekly in 2019. An early exposure to Hollywood led to Amurri following in her mom's footsteps.
They have worked on multiple movies together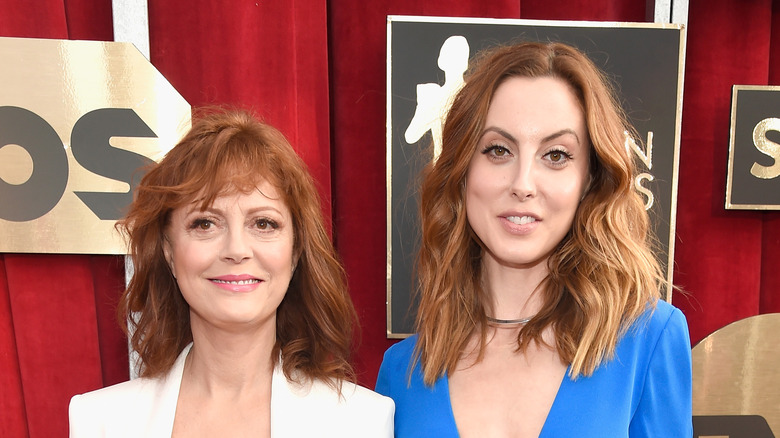 Kevin Mazur/Getty Images
Not only did Eva Amurri follow Susan Sarandon's career path in acting, but she appeared in multiple projects alongside her mom. Amurri shares an uncanny resemblance to her mother, which led to her being cast as a young version of Sarandon in 1995's "Dead Man Walking." By 2002, the pair played an on-screen mother and daughter in "The Banger Sisters." They also teamed up for the 2012 Adam Sandler comedy "That's My Boy," and appeared in 2016's "Mothers and Daughters" together, per IMDb.
Growing up the daughter of Sarandon had its obvious advantages for Amurri, but there were also drawbacks. She spoke about the double-edged sword early in her career after landing a starring role in "Saved!" in 2004. "I realize how lucky I am for having that leg up, but at the same time, there's a lot of skepticism and a lot of scrutiny," Amurri told the New York Post after scoring the role. At the time, Amurri reflected on the similarities between her and her mother. "We're both pretty stubborn, and I'm not quite sure, but I hope I'm as compassionate as she is," the "Californication" actor told the Post.
Over time, Martino's career changed and acting took a backseat, but she always valued what Sarandon instilled. "I think the biggest lesson there was just the permission to want a lot for yourself, career-wise, as a woman," she told Yahoo! Finance in 2019. Her mother was instrumental to her both on and off-screen.
Why Eva Amurri stepped away from acting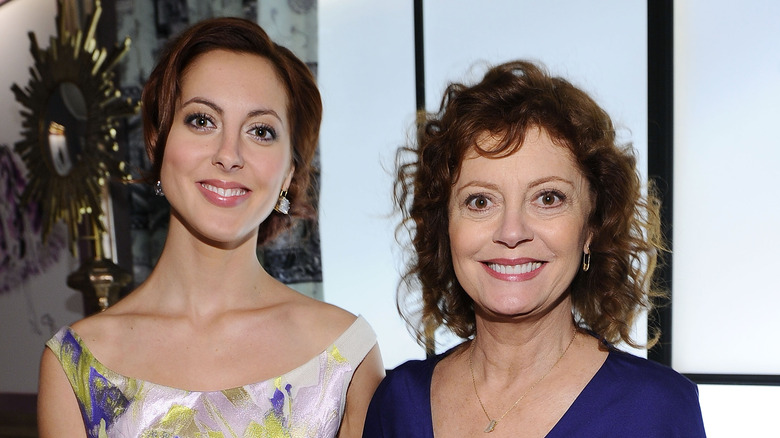 Michael Buckner/Getty Images
Once Eva Amurri had children, her focus shifted from Hollywood to raising her kids, which had long been her goal. "So, I'll start by saying that being a Mom was always a topmost priority for me," the "Undateable" actor wrote on her blog, Happily Eva After, in 2019 while discussing how she had spoken about motherhood dating back to high school. "I always knew it was something I wanted to do," Amurri added.
While Amurri took to motherhood seemingly effortlessly, Susan Sarandon enjoyed the fruits of becoming a grandmother. "It's so much easier, so much easier," the "Atlantic City" star told "Today" in 2016. A few years later, Sarandon gushed while speaking about her grandchildren. "They are thriving ... They're divine. I love them," she told Closer Weekly when asked about Amurri's kids.
By 2019, Amurri stepped away from acting and became a mommy blogger, and it appeared her on-screen career was all but finished. "Done with the pursuit of acting," Amurri told the CT Post at the time. "If I were to find something in a more realistic phase of life that I really loved, maybe. Never say never," she added. Although a couple years later Amurri jumped at the chance to reteam with her mother, as it was announced in 2021 that she would join Sarandon on the Fox series "Monarch," per The Hollywood Reporter.