Report: Katy Perry Banned From China Ahead Of Victoria's Secret Fashion Show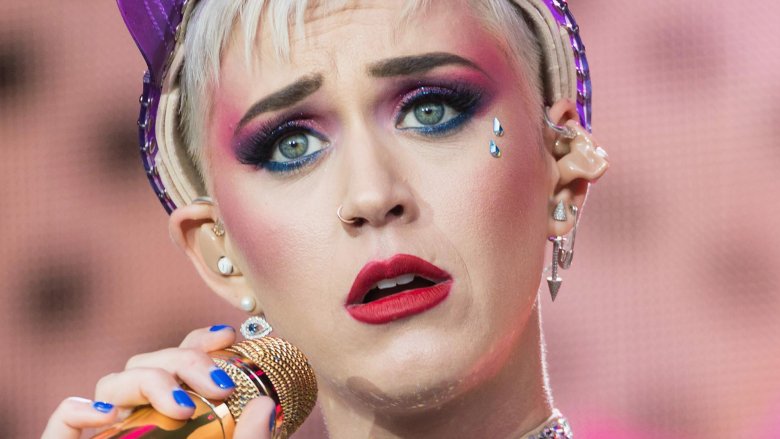 Getty Images
The "Swish Swish" singer is not welcome in China.
Page Six reports that Katy Perry, who was scheduled to perform during the 2017 Victoria's Secret Fashion Show, has been banned from entering the country. Sources told the celeb news site that the 33-year-old attempted to apply for a visa but was denied.
Perry was reportedly told that she'd be able to visit the country for the show. However, Chinese officials allegedly changed their minds on the matter when they discovered footage of her 2015 concert in Taiwan, in which Perry wore a sunflower dress. The sunflower has reportedly been considered a symbol of anti-China protesters since 2014. Page Six notes that Perry had also waved a Taiwanese flag during the show.
"For every artist who wants to perform in China, officials comb through their social-media and press reports to see if they have done anything deemed to be offensive to the country," a source explained to Page Six. "Maroon 5 was banned a few years ago because one band member wished the Dalai Lama happy birthday on Twitter."
Unfortunately for Victoria's Secret, Perry won't be the only star missing from their big 2017 show. Runway models Julia Belyakova, Kate Grigorieva, Irina Sharipova, and Dasha Khlystun have also been unable to obtain work visas in the country (via Fashionista).
On Nov. 16, model Gigi Hadid announced that she'd pulled out of the fashion show, tweeting, "I'm so bummed I won't be able to make it to China this year. Love my VS family, and will be with all my girls in spirit!! Can't wait to tune in with everyone to see the beautiful show I know it will be, and already can't wait for next year!"
It's thought that a Snapchat video, featuring Hadid appearing to mock Asian features, prompted Chinese officials to deny the model a visa.
The Victoria's Secret Fashion Show is scheduled to air on CBS on Tuesday, Nov. 28. So far, Harry Styles is still slated to perform.
While we wait to hear what other drama could befall the fashion show before its premiere, read up on all the celebrities who have been banned from other countries.