Idris Elba Passes On One Of The Biggest Roles Ever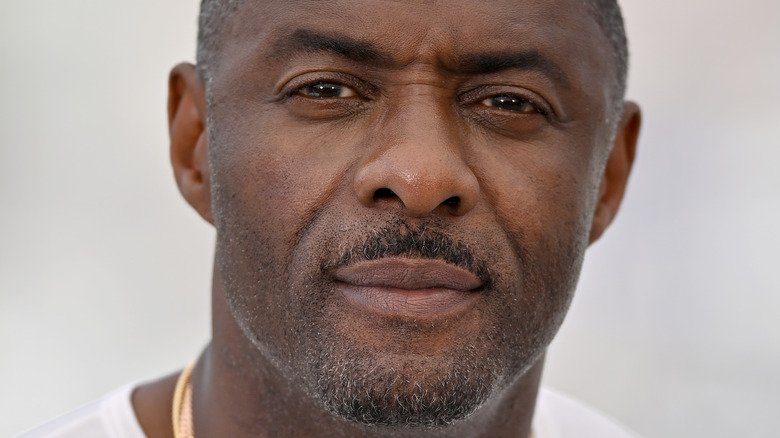 Lionel Hahn/Getty Images
Idris Elba just turned down one of the biggest roles in Hollywood, but he's hardly the first celebrity to walk away from what could have been a career-defining role. When an actor turns down a role, they'll usually cite scheduling conflicts or a creative difference — two of the usual tropes featured in an actor's toolkit to avoid culpability. Will Smith turned down the role of Django in Quinten Tarantino's revenge-thriller "Django Unchained" because he felt the part wasn't big enough, and Anne Hathaway skipped Judd Apatow's 2007 hit comedy "Knocked Up" because Hathaway thought the birth scene was a bit much.
Rarely though, does an actor pass up the chance to lead one of Hollywood's most iconic and long-lasting franchises, one that would guarantee millions of fans worldwide and job security for years to come. That's what Elba just did, after years of talks to play the part, and it's left us both shaken and stirred.
Idris Elba won't be the next James Bond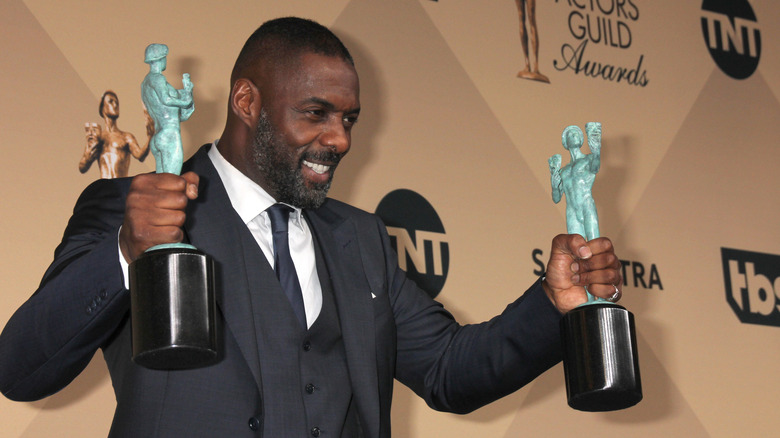 Kathy Hutchins/Shutterstock
Say it ain't so! Idris Elba has bowed out of the running to play the titular character in the "James Bond" franchise – at least that's what sources familiar with the matter are telling The Sun. Idris, who has long been a "part of the conversation" when it comes to the next generation of the "Bond" franchise, per People, reportedly wants to "create something for himself" instead. Fans aren't taking the news well, and many have taken to social media to voice their frustration. "What a shame. The role needs someone like Idris who can do the hurt but smouldering [sic] eye action," one user wrote. Another proclaimed, "No fair. He'd be an excellent Bond!"
If it's any consolation, The Sun also reported that Elba is advising "Bond" producer, Barbara Broccoli, on the franchise's future. "He's put forward names to play 007," the source claimed, noting that the "Luther" star is "informally" part of the decision-making process due to his years-long talks with producers about taking on the role. After the news broke that Elba would pass on the part, "Bond" fans swarmed social media to voice their support for Henry Cavill, an actor whose name inevitably pops up every time the franchise's future is discussed. Cavill told GQ Britain in 2020 that he would "absolutely jump at the opportunity" to play the globe-trotting agent. "We'll see what happens."