American Music Awards 2017: Red Carpet Looks Ranked Best To Worst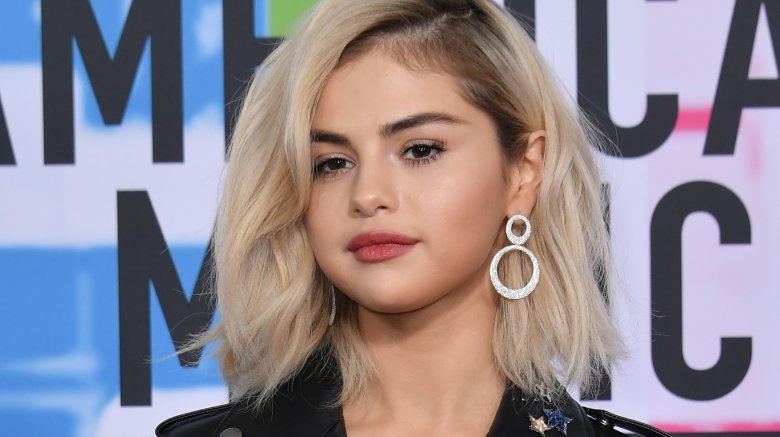 Getty Images
Hollywood's biggest and brightest stars came out in full force for the American Music Awards on Nov. 19, 2017 in Los Angeles, Calif. As with every award show, some of the A-listers killed it on the red carpet, while others, um, did not. Find out who hit the mark–and who completely missed it–in our complete AMA red-carpet recap.
Nicole Kidman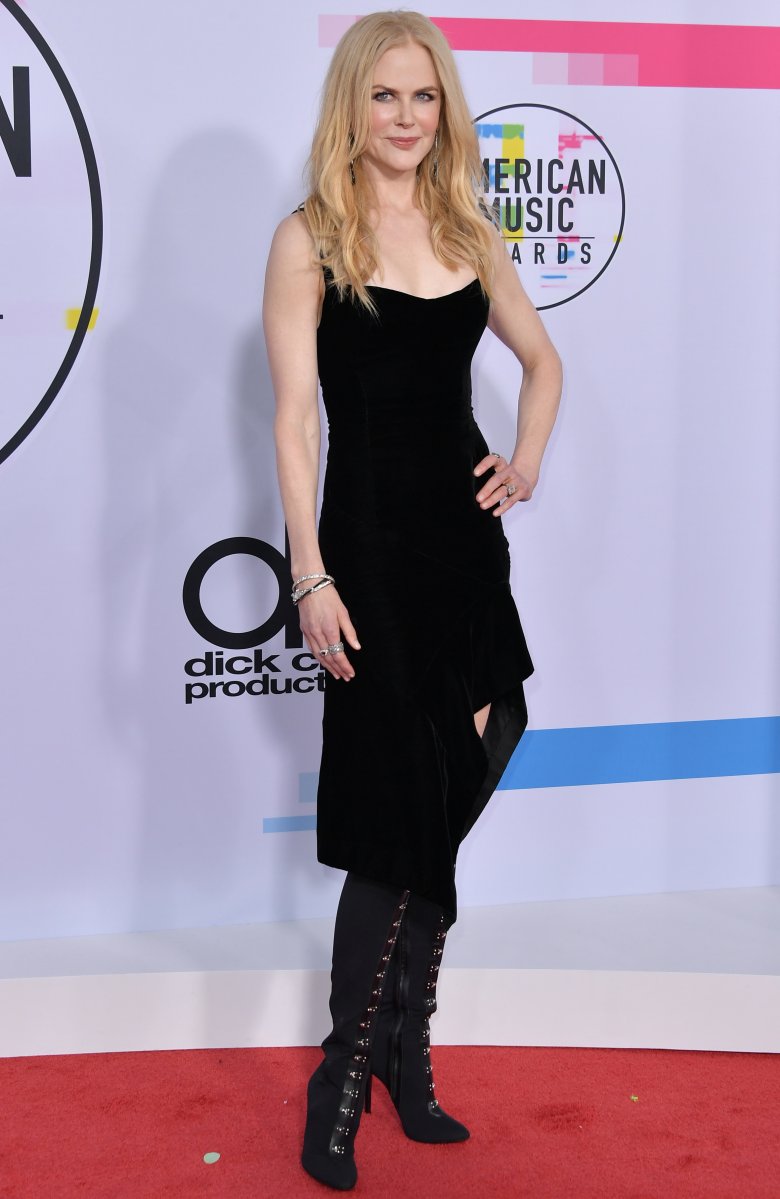 Getty Images
Big Little Lies beauty Nicole Kidman once again proved she's having the best 2017 ever in this simple but gorgeous velvet tank-top dress, which was equal parts sexy and event-appropriate. At this point, is there anything she can't do flawlessly? 
No. The answer is no.
Viola Davis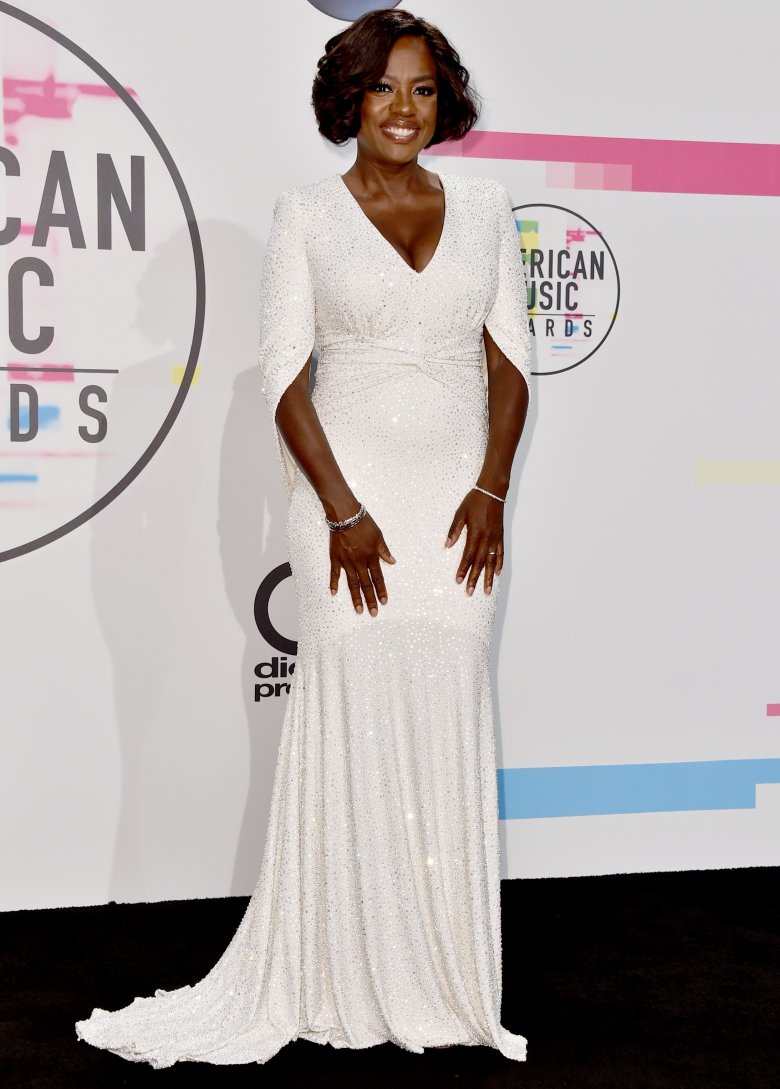 Getty Images
Speaking of flawlessly sexy Oscar winners: Viola Davis redefined the word "elegance" in this stunning caped gown by designer Michael Kors, which she pared with an understated (read: correct) amount of jewelry. The grade A+ doesn't even begin to do this look justice.
Demi Lovato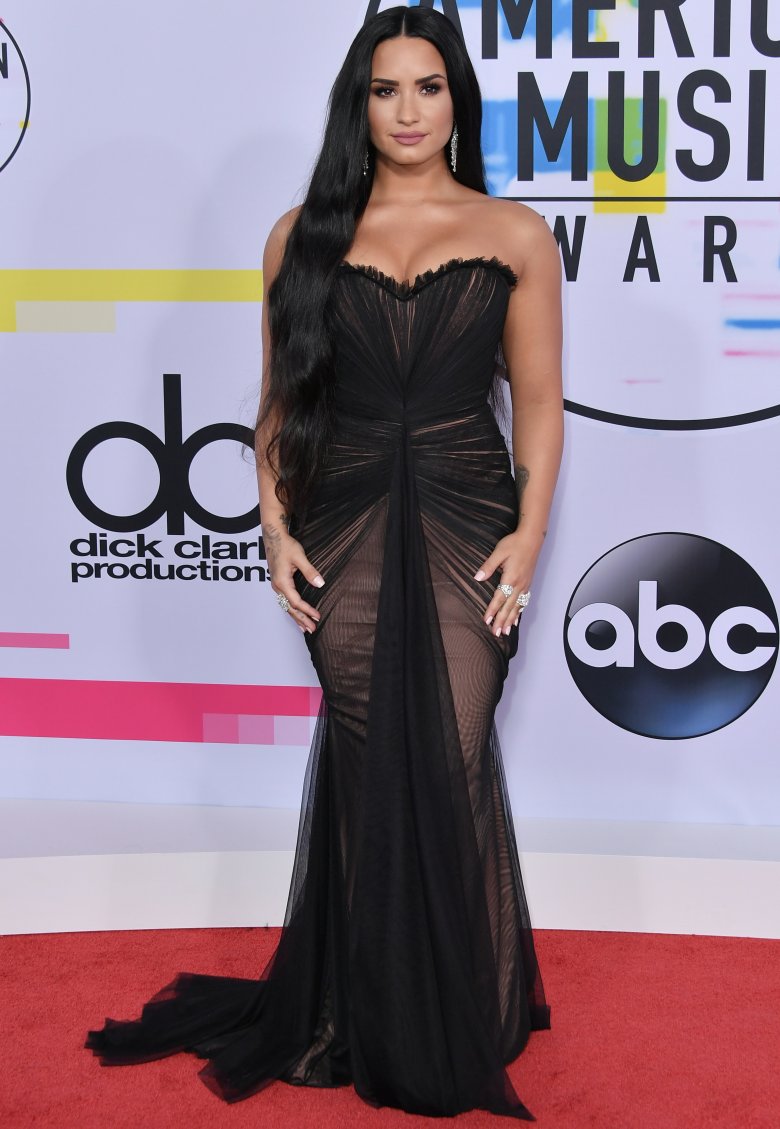 Getty Images
Demi Lovato went for old-school Hollywood glam in this jaw-dropper of a dress by Ester Abner, which had the "Sorry Not Sorry" singer looking as if she had just stepped off of a movie set from 1945. 
In other words: she totally nailed it.
Kelly Clarkson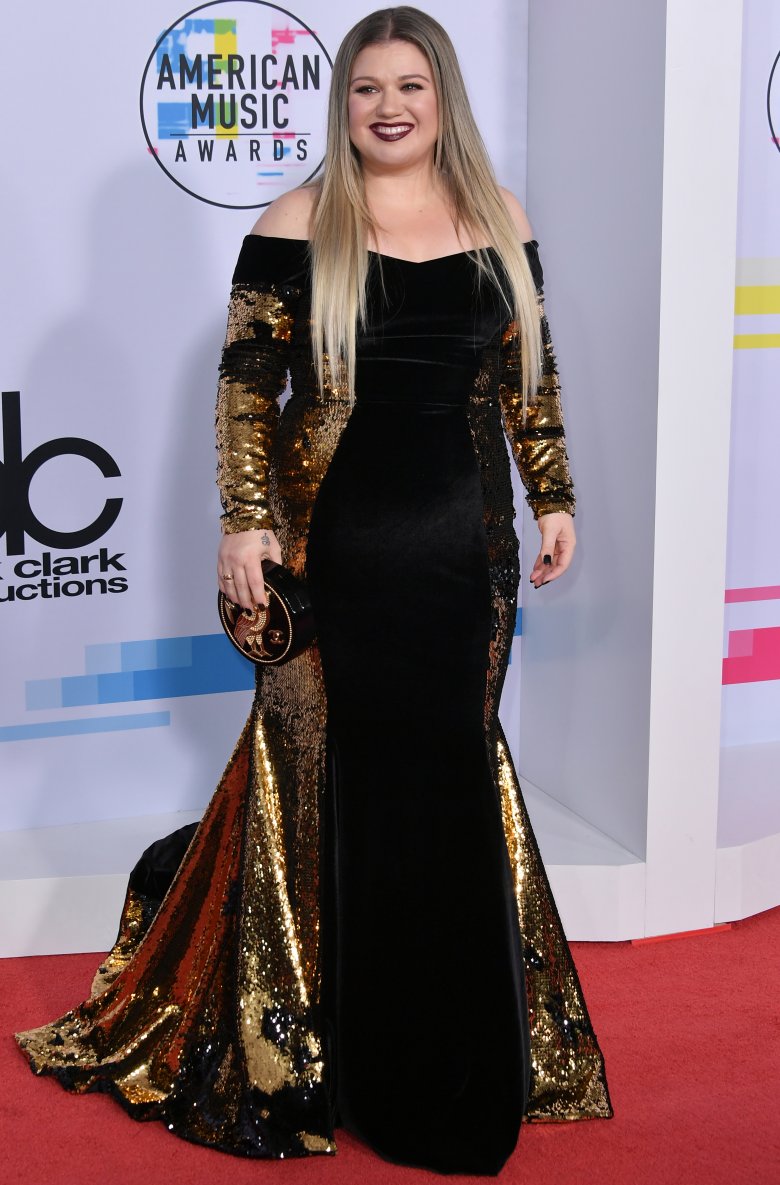 Getty Images
We're always looking for even more reasons to fall in love with Kelly Clarkson all over again, and this velvet dress by Christian Siriano did just the trick.
Lea Michele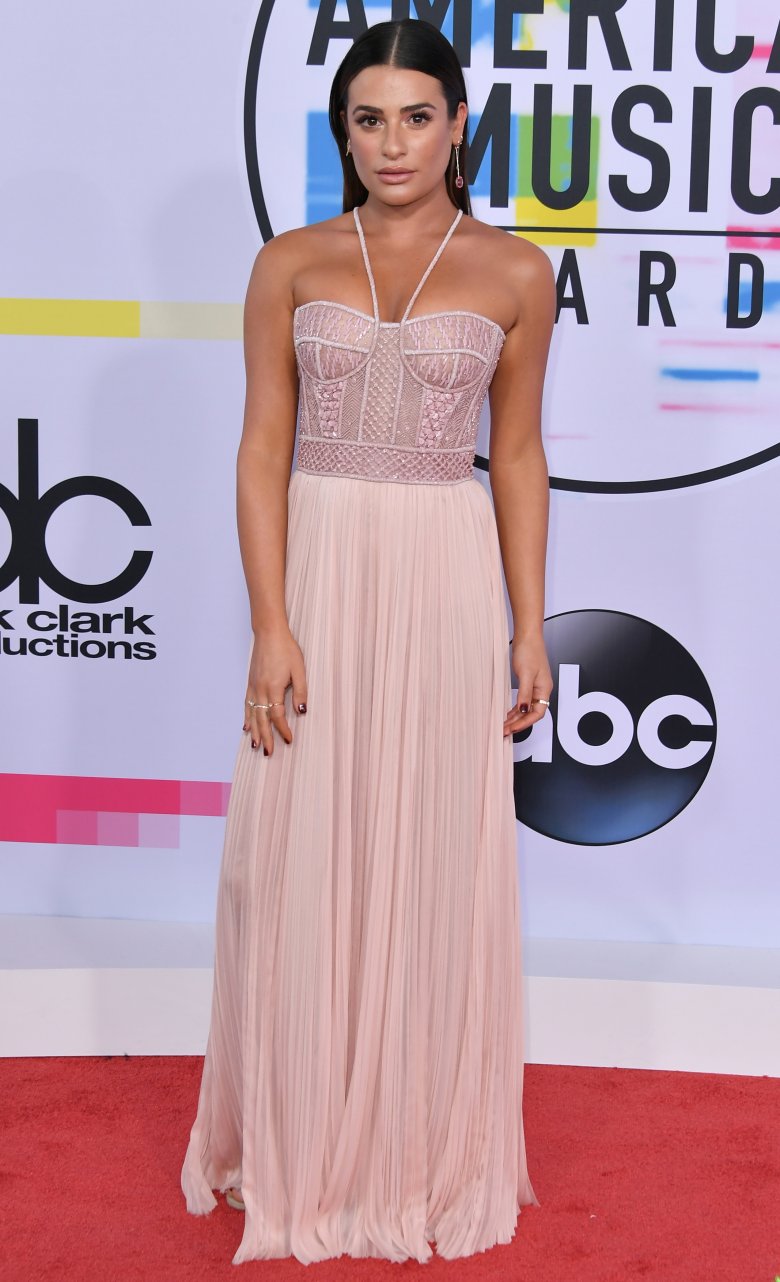 Getty Images
Designer Christian Siriano had another hit on his hands with this stunner of a dress worn by Glee alum Lea Michele. Pretty in pink, indeed.
Kelly Rowland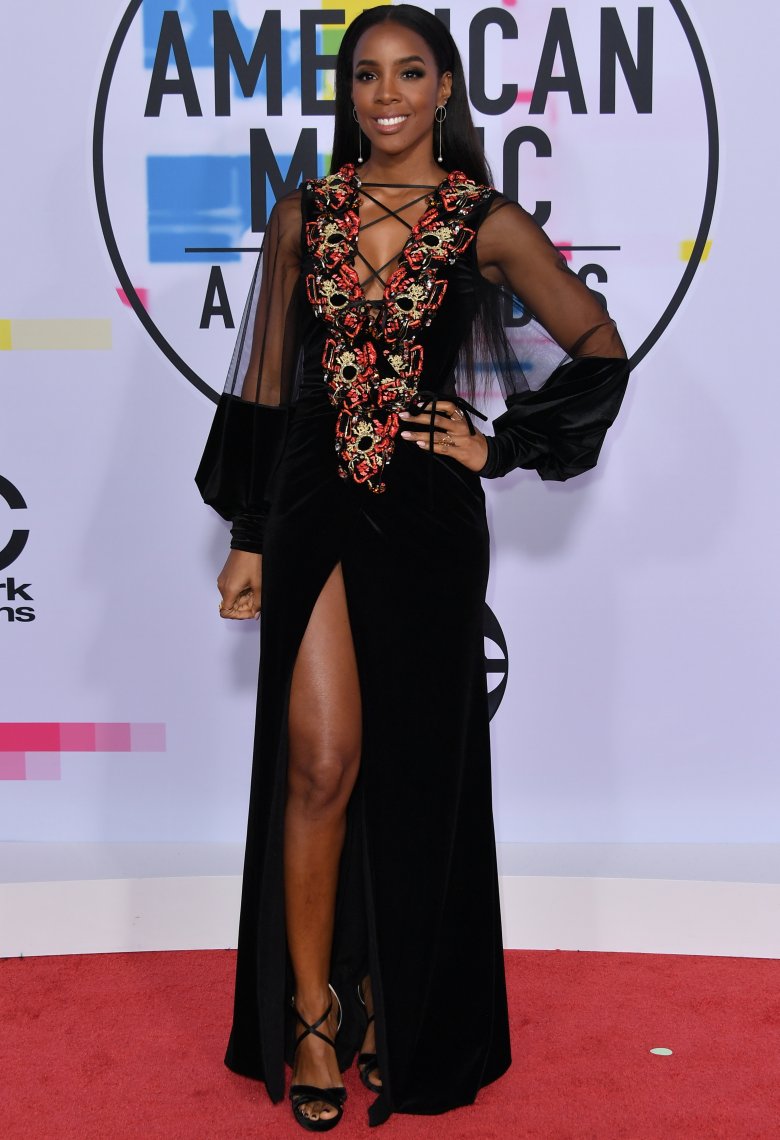 Getty Images
Kelly Rowland's leg game rivaled that of Angelina Jolie's thanks to this gorgeous sheer-and-floral gown by Galia Lahav, which provided the perfect mix between sexy and glamorous. We're fans.
Heidi Klum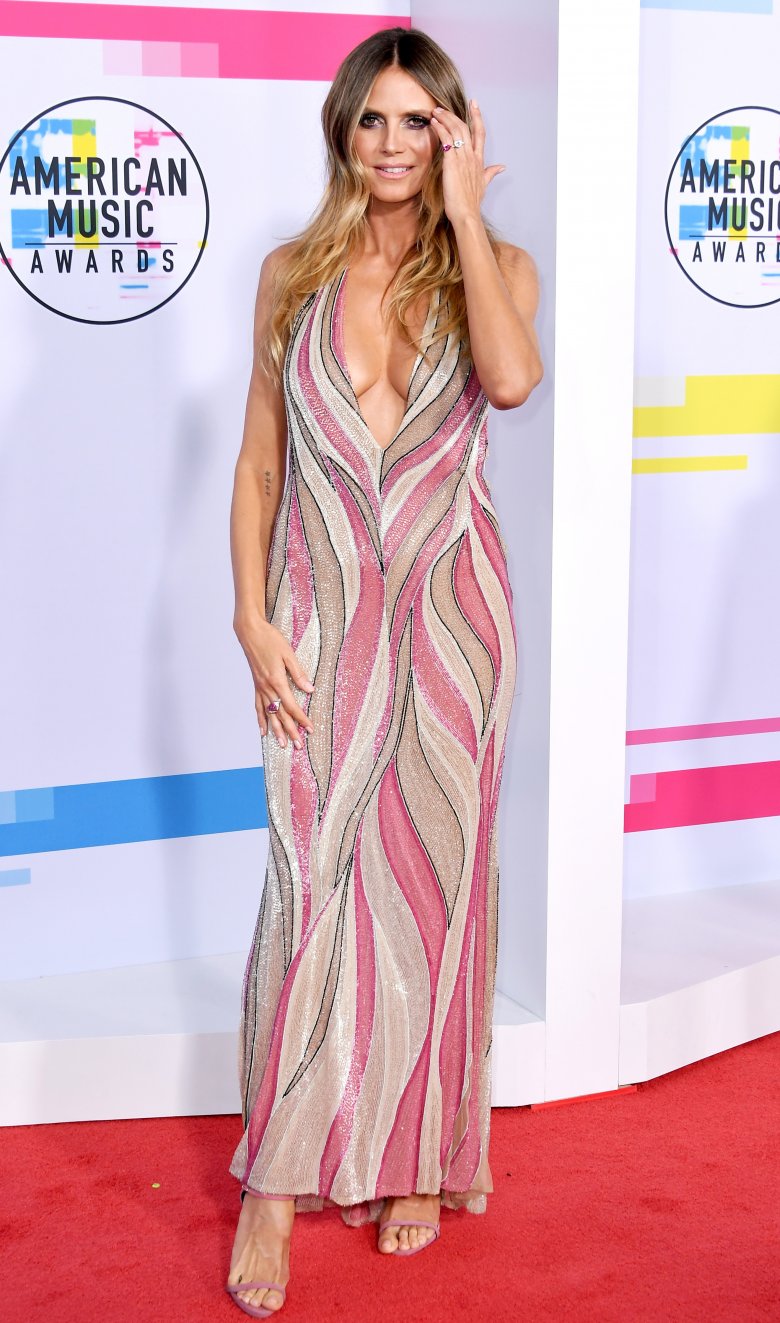 Getty Images
At this point, Heidi Klum has become almost annoyingly beautiful, but even we can't deny how gorgeous this vintage Versace dress truly is. Granted, the color scheme got a bit drowned out by Klum's own hair color, but c'mon, this is Klum we're talking about.
Ashlee Simpson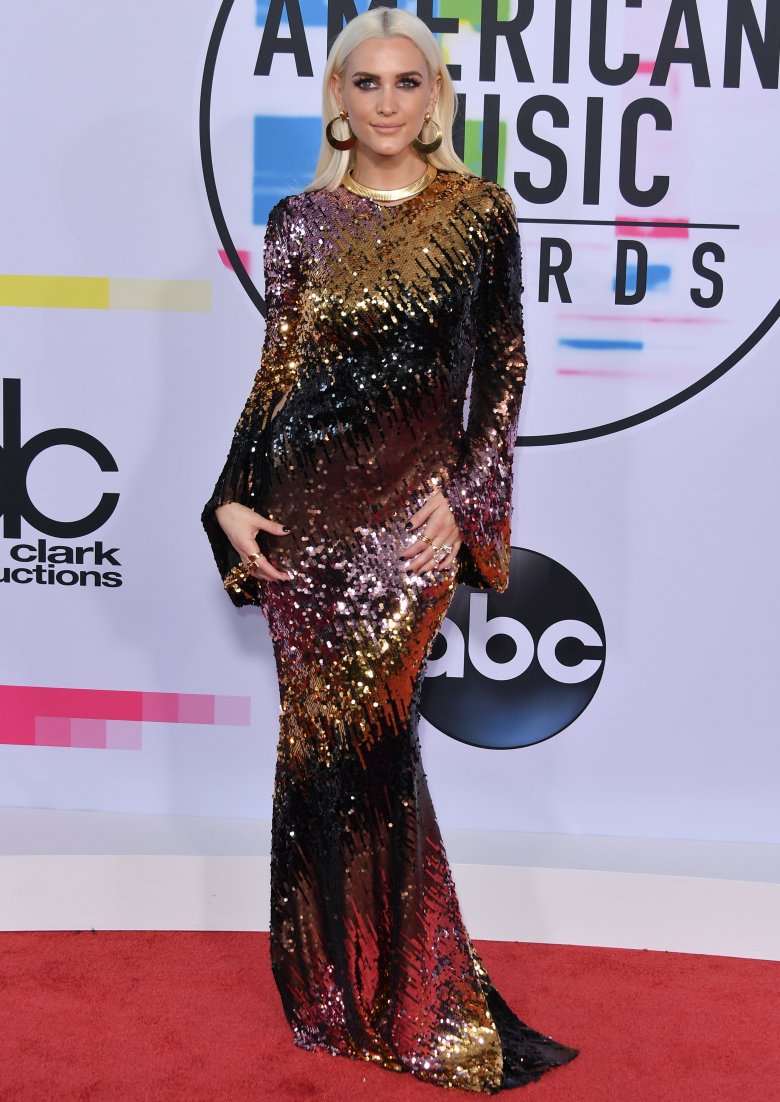 Getty Images
Much like Klum, we're not quite sure if Ashlee Simpson Ross' blonde hair was the right color to match with a gold dress. But, damn, was that Christian Siriano dress beautiful.
Selena Gomez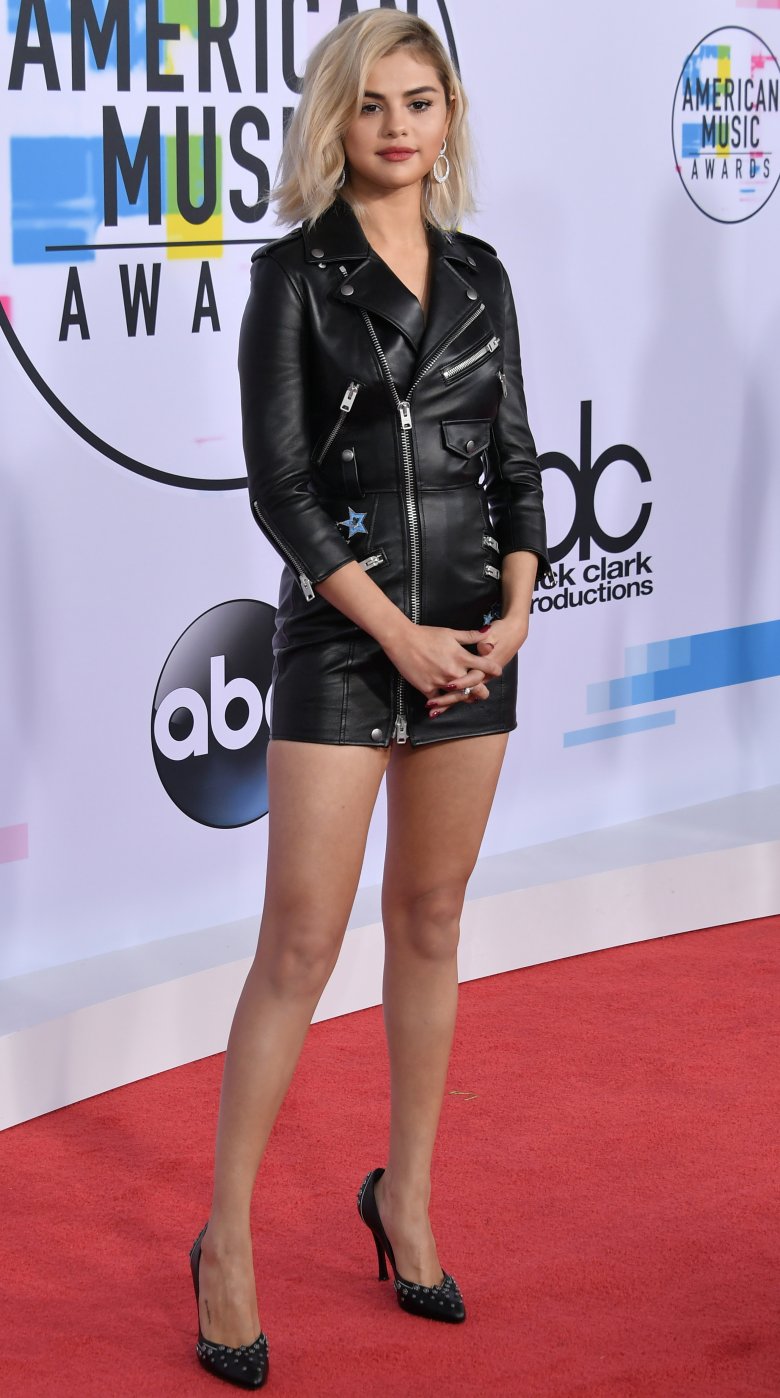 Getty Images
While she's normally a red-carpet stunner, Selena Gomez instead opted for a short leather look that was a mix of boring, uninspired, and predictable. We expected more from this talented youngster.
Pink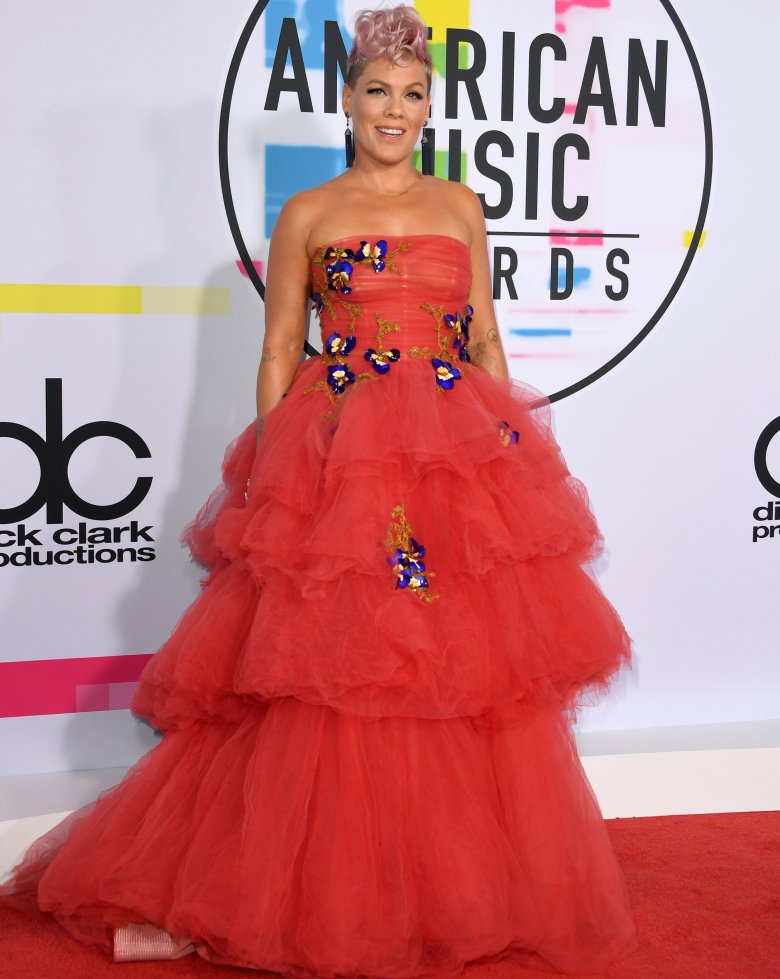 Getty Images
We love everything that Pink represents–well, except for this frilly dress, which looked like something you'd expect to see at a high school senior prom. The floral details looked especially tacky, as if they had been glued on by a 4-year-old at an arts-and-crafts fair.
Erika Jayne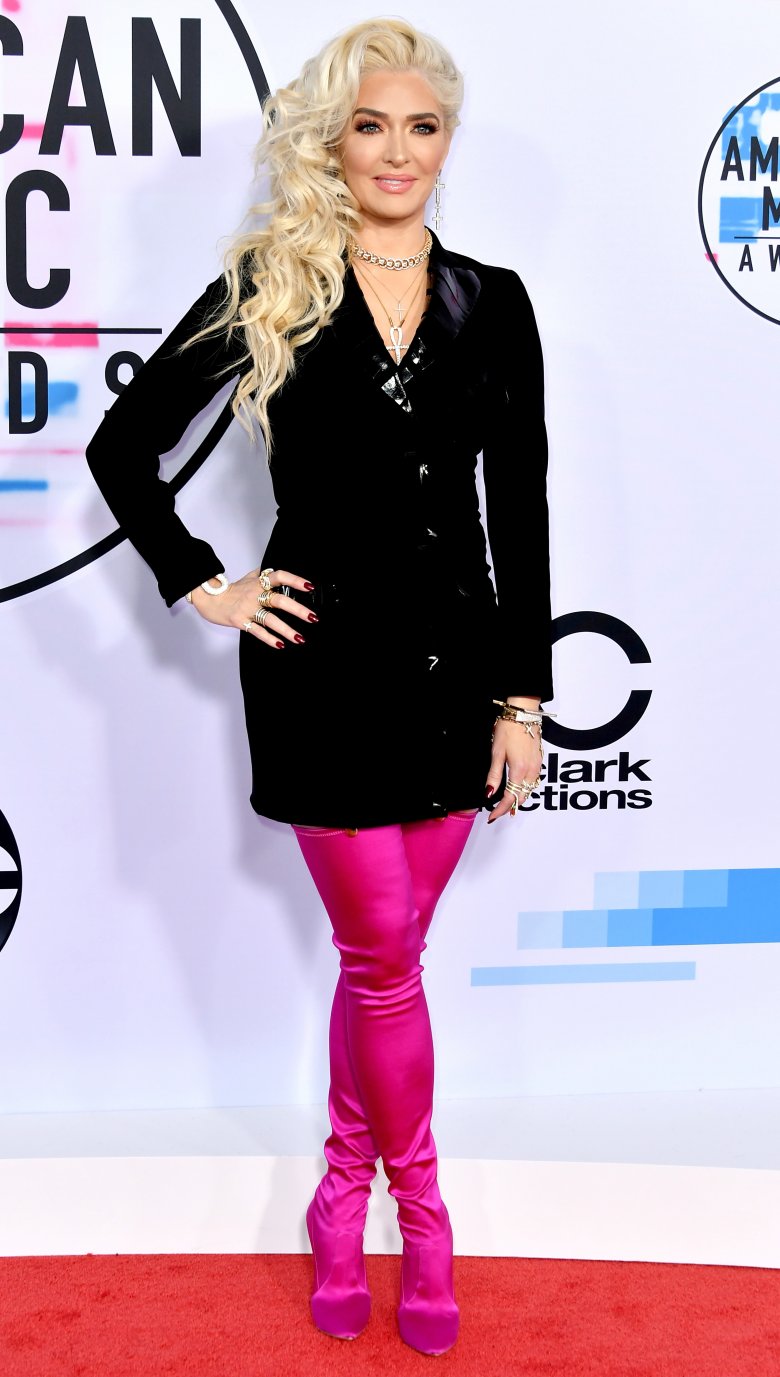 Getty Images
While Erika Jayne has provided countless hours of delicious drama on The Real Housewives of Beverly Hills, we still can't forgive her for the horrific thigh-high magenta boots she wore to the AMAs, which were Tacky with a capital T. Thanks, but no thanks.
PatrickStarrr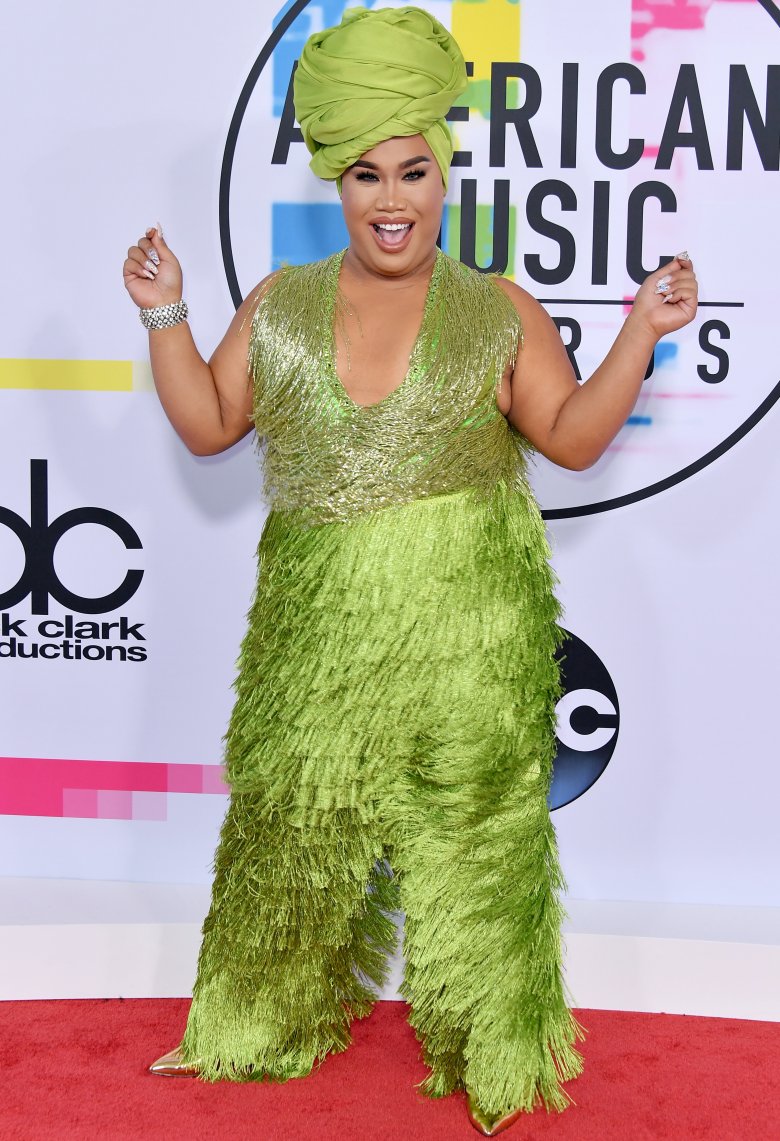 Getty Images
Question: what is the one look you should never, ever wear on a red carpet?
Answer: lime green fringe. 
Bebe Rexa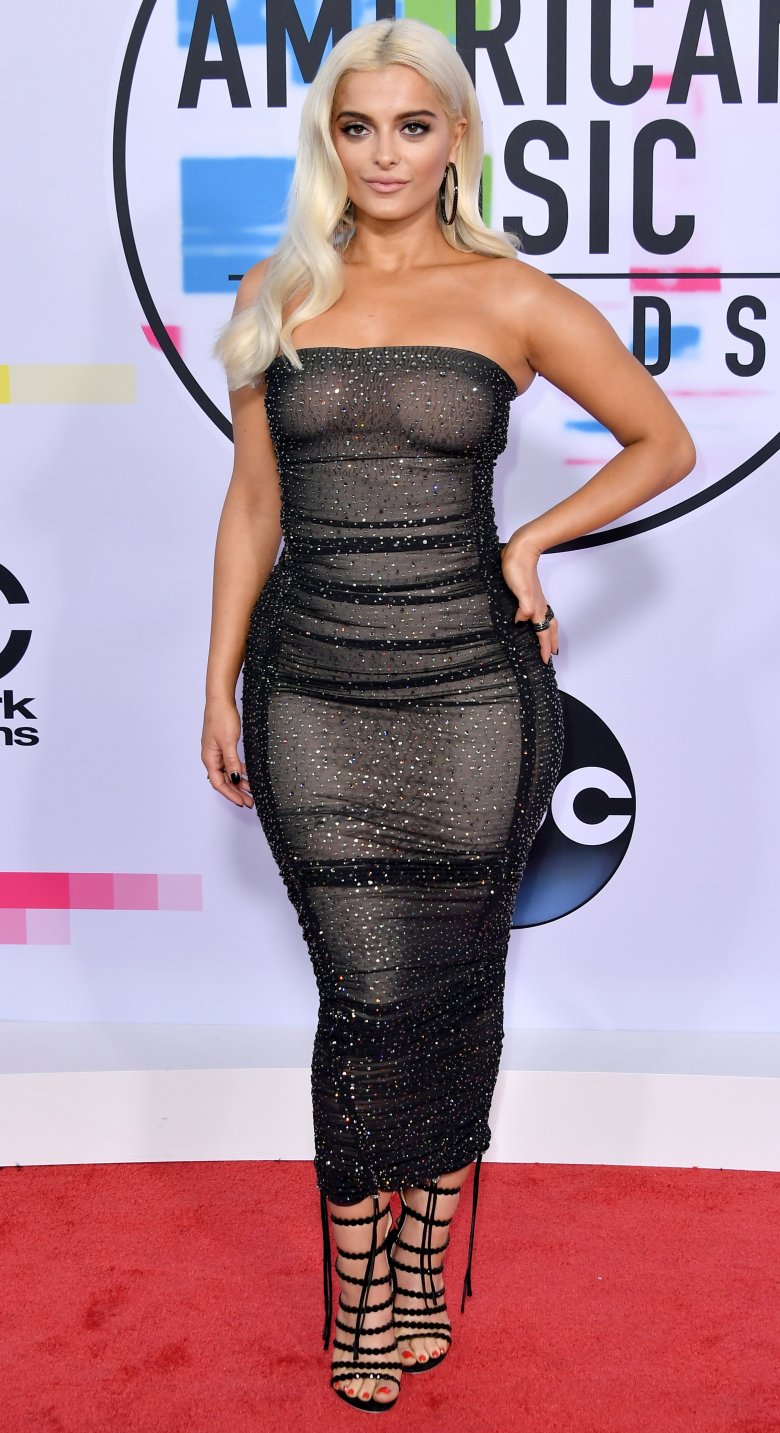 Getty Images
Singer Bebe Rexha had us seeing a bit too much in this see-through black ensemble, which unfortunately did not appear to properly fit her stunning body. Perhaps if she had left a bit more to the imagination, this dress could have been a real knock-out.
Diana Ross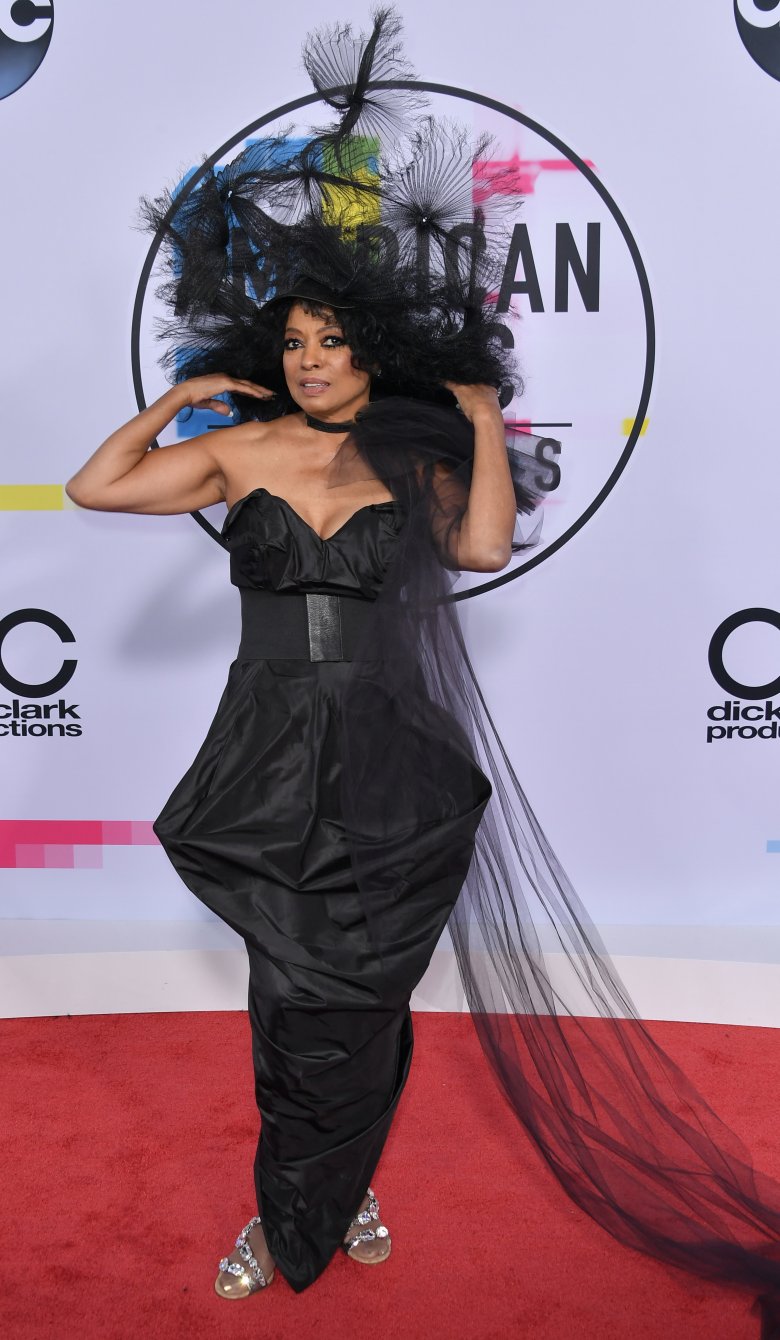 Getty Images
She's one of the great legends in the history of American music, but...why, Diana? Why?