Adrienne Bailon Surprises Fans With Big Family Announcement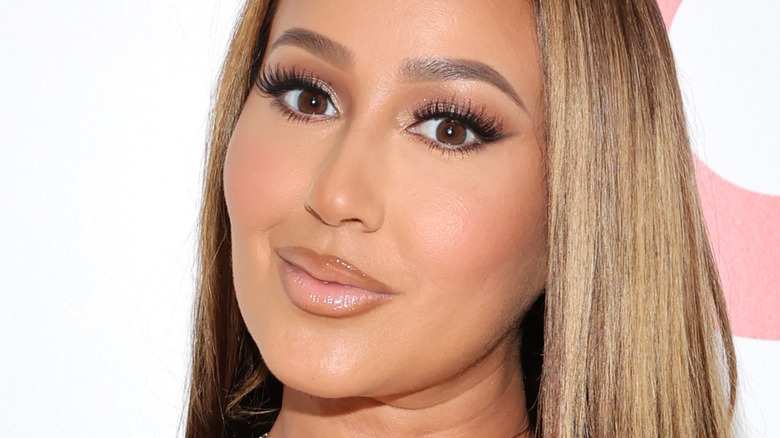 Amy Sussman/Getty Images
In 2018, Adrienne Bailon opened up about her married life to singer Israel Houghton, and discussed how they were having difficulties getting pregnant. "I think for myself I thought it would happen so easily for me and it just hasn't happened that way," she said on an episode of "The Real" at the time. 
Later that year, Bailon continued to discuss the issues she faced while trying to conceive, and how it was an emotional rollercoaster ride for the 3LW singer. "I am either the most resilient human being or I am wildly delusional," she told OK! Magazine in 2018. As for how Bailon would react when finding out IVF treatment did not work, she admitted to having a good cry before picking herself back up to brainstorm baby names. 
Fans had shown support for the talk show host during her pregnancy journey, and in 2020, a hopeful fan asked whether Bailon was pregnant. "No I'm not ... I just think times like this aren't for me to be in social media," she wrote on Instagram (via Life & Style). Flash forward to a few years later, and Bailon has a major family update to share.
Adrienne Bailon welcomes baby boy
On August 16, Adrienne Bailon announced her family had grown. "The Real" host uploaded a black and white photo to Instagram where she held her newborn baby, Ever James Houghton, alongside husband Israel Houghton. "Our baby boy is here & we are so in love!" Bailon wrote in the lengthy, and heartfelt, caption. "If you have followed our love story ... you know that our journey to baby has been very challenging," she added. The singer mentioned the couple's previous pregnancy struggles, and how it only made welcoming their son via surrogate even sweeter. "He is worth every tear, every disappointment, every delayed prayer, every IVF cycle, every miscarriage. Everything," Bailon wrote, touching on the inspo behind his name. They also created an Instagram page for fans to follow the newborn.
The comment section was flooded with well-wishes from a slew of celebrity friends. "HE IS HERE!!!! Lord thank you for this gift You spent quality time making for Israel and Ade," fellow "The Real" host Jeannie Mai Jenkins wrote. "Cried so many tears of joy today! So happy for you my love!" another co-host, Tamera Mowry replied.
Previously, the couple had endured trolling for not yet having a child together. "5 years & no baby? That definitely sounds like a crisis," a follower commented on Instagram when Bailon and Houghton celebrated their five-year anniversary in November 2021, per The Grio. "Nope! Me happy with the man I chose with or without a baby – is a beautiful thing lol," Bailon responded.