Touched By An Angel Star Della Reese Dead At 86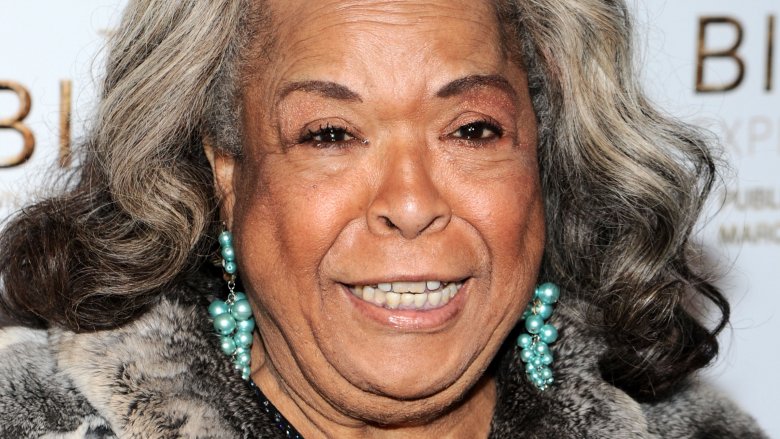 Getty Images
The legendary singer and actress has passed away.
E! News reported that Della Reese died on the evening of Sunday, Nov. 19, 2017. The veteran star was 86.
"On behalf of her husband, Franklin Lett, and all her friends and family, I share with you the news that our beloved Della Reese has passed away peacefully at her California home last evening surrounded by love," her Touched by an Angel co-star Roma Downey told the publication on Monday. 
"She was an incredible wife, mother, grandmother, friend, and pastor, as well as an award-winning actress and singer," she continued. "Through her life and work she touched and inspired the lives of millions of people. She was a mother to me and I had the privilege of working with her side by side for so many years on Touched by an Angel. I know heaven has a brand new angel this day. Della Reese will be forever in our hearts. Rest In Peace, sweet angel. We love you."
In early November, Downey took to Instagram, captioning a photo of herself and Reese with Psalm 23, the Lord's Prayer. The longtime friends worked together on the CBS drama between 1994 and 2003, forming a strong mother-daughter bond.
Reese began her career as a singer in the 1950s and is best known for her hit singles "And That Reminds Me" and "Don't You Know." Her acting career began soon after, and she became well known for her appearances in various TV shows throughout the next three decades, before landing Touched by an Angel. She was honored with a star on the Hollywood Walk of Fame in 1994.
After being diagnosed with Type 2 diabetes in 2000, she became an advocate for awareness about the disease. "I learned to do what was necessary because I am fighting for the quality of my life," Reese told USA Today in 2003. "You don't have to let your life be destroyed by diabetes. You can reclaim your life."
Reese is survived by her third husband, Lett, and their three children. Our thoughts are with her loved ones during this difficult time.