The Double Life Of Sylvester Stallone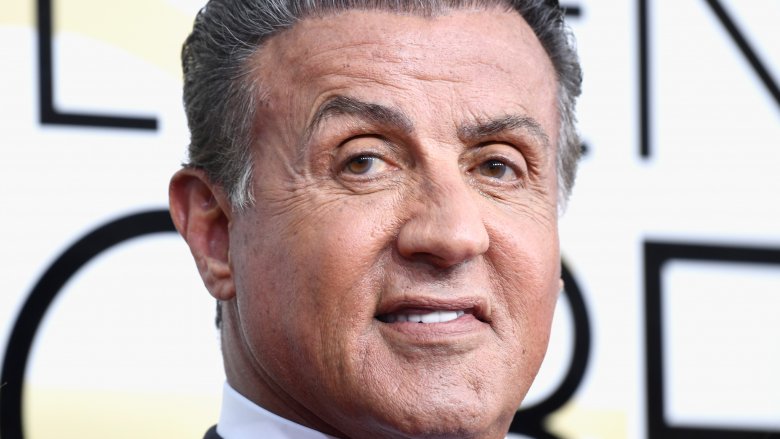 Getty Images
Sylvester Stallone has cultivated a reputation as a "family man." The Rocky star's wife and three daughters frequently join him on the red carpet, and he lavishes praise on his family on social media. But behind the scenes, Stallone hasn't lived a picture-perfect life, and a bombshell allegation in 2017 suggests there may be two Sly Stallones: the doting father and husband, and an alleged Lothario who may have pulled a series of controversial moves over the years and perhaps even committed some serious crimes. Let's take a closer look.
He destroyed his first marriage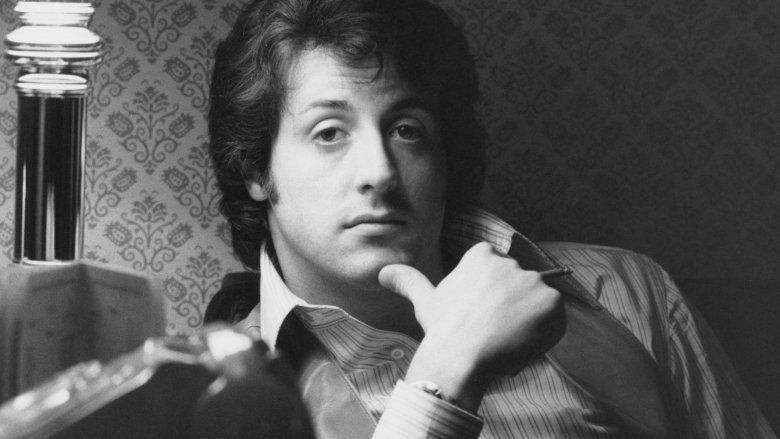 Getty Images
While Stallone often speaks glowingly of wife Jennifer Flavin, their marriage isn't his first, or even his second. 
In 1974, the Rambo actor wed photographer Sasha Czack and welcomed two sons, Sage and Seargeoh, but their marriage was doomed by Stallone's carousing. In an interview with Rolling Stone, Stallone admitted to partying hard while filming Cobra and to stepping out on Czack with nightclub singer Susan Anton. Even though Czack and Stallone were openly struggling with raising an autistic son, the actor said he had remained preoccupied by the "mystery" of his success and "what it really means," which took him all over the globe trying to find an answer, reported Rolling Stone. Eventually, Sly missed his family and talked Czack into taking him back. 
That reunion didn't last long.
He left his first wife for Brigitte Nielsen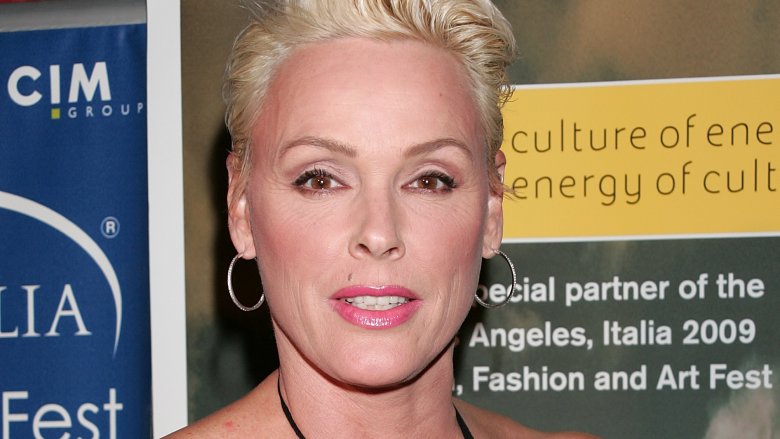 Getty Images
Despite Stallone wooing Czack back with promises of becoming a dedicated family man, the couple split in 1985. That same year, he married actress Brigitte Nielsen. Rumor had it that romance was the real cause of Stallone's divorce, reported People. 
The Italian Stallion's marriage to the Red Sonja star barely lasted two years before Stallone filed for divorce. He was now twice divorced, and it would be more than a decade before he officially settled down again.
That doesn't mean Stallone didn't make another attempt at monogamy. It just didn't go very well.
He started dating Jennifer Flavin when she was a teenager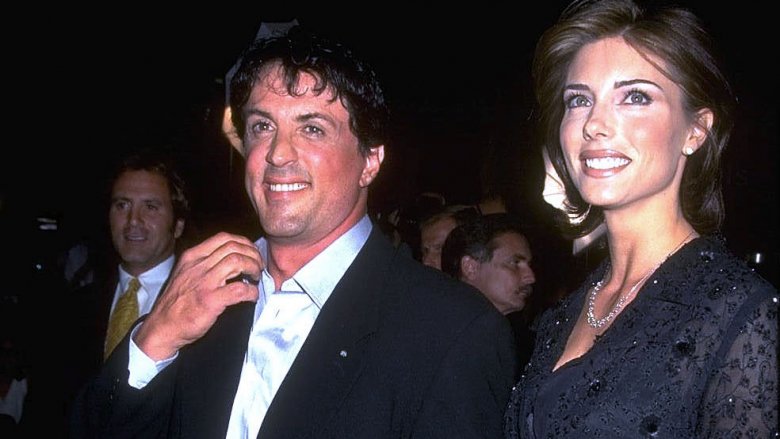 Getty Images
In 1988, People reported that Stallone met 19-year-old model Jennifer Flavin at a West Hollywood restaurant, and the two began dating despite the actor's "celebrated love life." For the record, Stallone was 42-years-old when he started wooing the considerably younger Flavin. 
We can't help but wonder if The Expendables star would approve of a much older man moving in on his teenage daughters, especially considering the way Stallone treated Flavin: "When we are separate, there are no strings attached," he said in 1991 (via People). "That's the way it is. No strings." According to Flavin's friends, Stallone took full advantage of her "naïveté," until it blew up in his face.
He dumped Flavin with a FedEx letter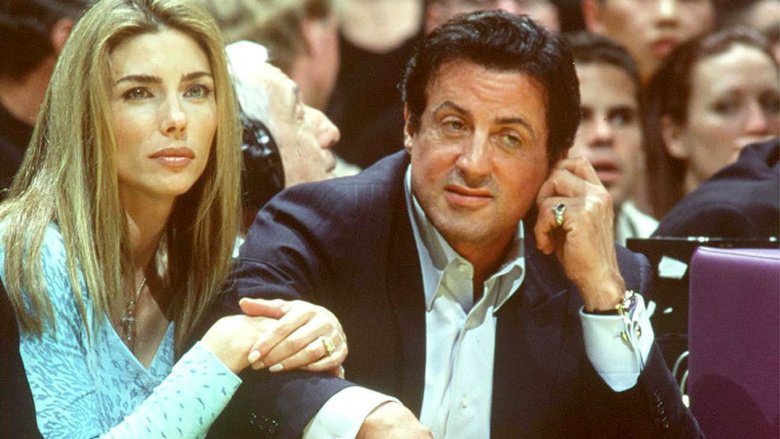 Getty Images
In 1994, after close to six years of standing by Stallone's side, despite rumors that he wasn't the most faithful boyfriend, Flavin received a six-page, handwritten letter via FedEx telling her that their relationship was over, according to People. The news reportedly came out of the blue to the young model, who had just made plans to meet Stallone in Miami where he was shooting The Specialist. Even worse, Stallone failed to mention the actual reason for the split, which Flavin reportedly learned days later from her agent.
During one of those "no strings attached" moments, Stallone had an affair with model Janice Dickinson. Nine months later, a baby girl arrived, and Dickinson told Stallone that he was the father, which reportedly prompted him to break things off with Flavin. Except, here's the rub, a paternity test revealed that the baby wasn't Stallone's. 
Stallone moved on–and almost married model Angie Everhart–before eventually winning Flavin back in 1995. They walked down the aisle in 1997, after welcoming daughter Sophia. It seemed Sly was ready to be a family man for real this time, or was he? 
He allegedly tried to assault a woman at a gym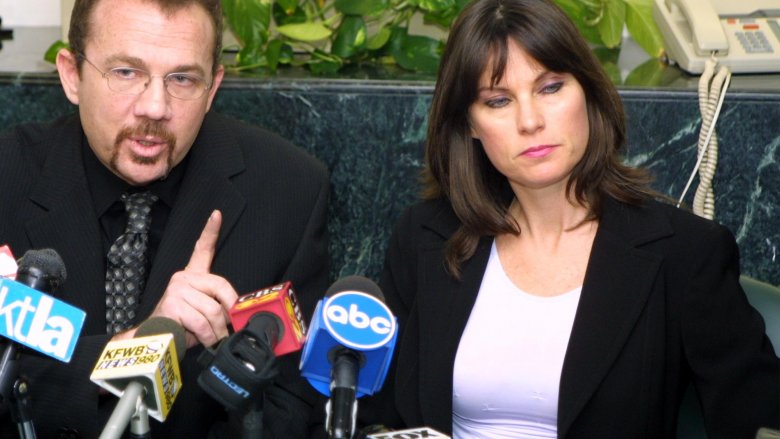 Getty Images
After marrying Flavin, Stallone's tabloid exploits dried up. It looked like the actor had truly settled down and committed himself to fatherhood, but then another controversy made headlines.
In 2001, Stallone was sued by exotic dancer Margie Carr, who claimed the Rambo star allegedly tried to sexually assault her at the Santa Monica Bodybuilding Center, according to E! News. Carr also sold an interview to the British tabloids alleging that she had been involved in a 10-year affair with Stallone and wanted him to leave Flavin for her.
Stallone's lawyer called the accusations "purely fictional," and the story faded from the news almost as quickly as it appeared with no clear resolution.
He reportedly cut off his son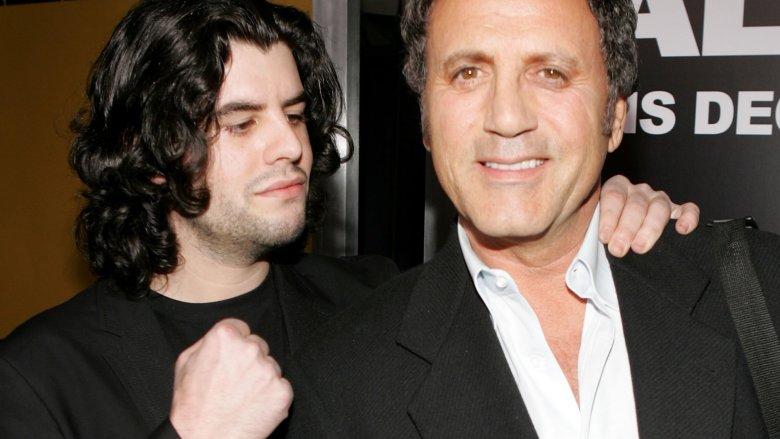 Getty Images
While much has been made about Stallone's family with Flavin, his two sons from his first marriage to Czack have received comparatively little attention. All of that tragically changed in 2012, when Stallone's eldest son, Sage, was found dead at age 36 of a heart attack. To make matters worse, Sage's passing revealed that tensions were high between Stallone and some of the members of his immediate family.
According to Celebuzz, a family friend claimed Stallone had stopped returning his Sage's phone calls and barred him from visiting. The Daily Beast also reported that Stallone's half-sister, Edd Filiti, put the actor on blast in a since-deleted Facebook comment: "Neither you [Flavin] or he could return a phone call, which is all he wanted, his father," she reportedly wrote. Filiti also took aim at Flavin, accusing her of tearing Stallone's family apart.
Stallone's rep denied that he was estranged from his late son. telling the Daily Beast that they had a "loving, supportive father-and-son relationship." A close confidante also told the Daily Beast that Stallone is the "ultimate family man." 
While that may be the case, it's clear that things weren't exactly warm and fuzzy on Stallone's side of the family, which is where things get really dark.
He allegedly abused his half-sister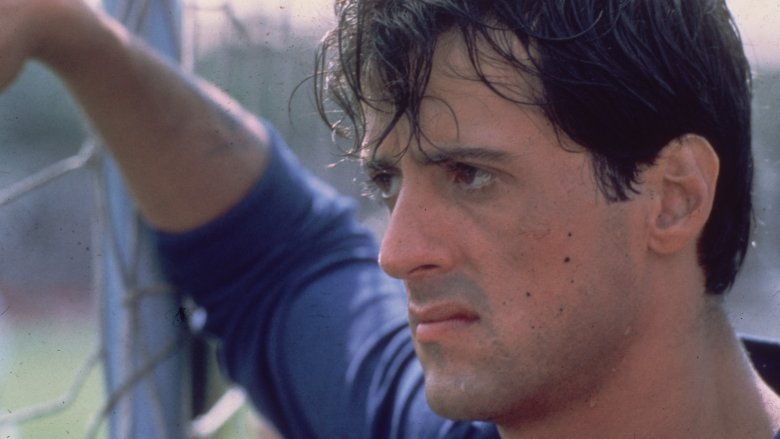 Getty Images
Shortly after the death of his son, Stallone's half-sister Filiti died, and a dark family secret emerged. 
According to a 2013 article in the New York Post, Stallone reached a sizable financial settlement with Filiti in 1987 after she accused the actor of "abuse," which he vigorously denied in the agreement. However, the Post also learned of a new detail that had not been previously reported: Filiti supposedly had cassette recordings of Stallone that may have proved he'd sexually abused her, but the recordings were destroyed as part of the settlement.
For the record, Stallone's mother and Filiti's father both claimed she was a drug addict and accused her of blackmail. They called the whole thing "nothing more than a shakedown." 
Regardless, those allegations would make headlines anew when Stallone found himself embroiled in another shocking scandal publicized in 2017.
He allegedly assaulted a 16-year-old girl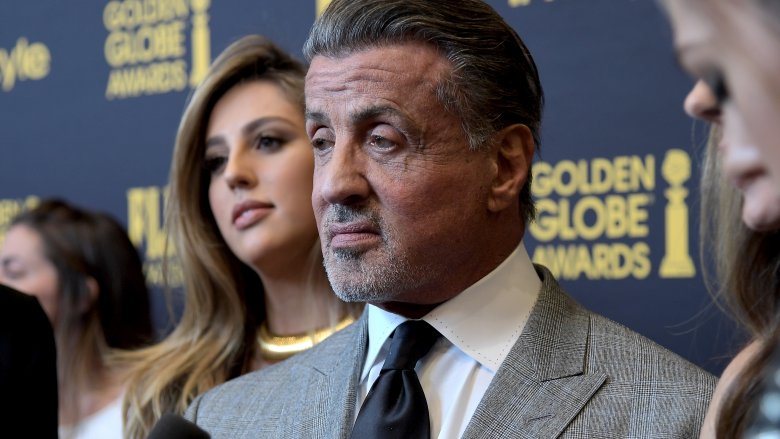 Getty Images
In November 2017, the Daily Mail published a 1986 police report from the Las Vegas Metropolitan Police Department. In the report, Stallone, who would have been 40 at the time, was accused of forcing a 16-year-old to have a "threesome" with the actor and his bodyguard, Michael De Luca. Afterward, Stallone allegedly told the girl not to tell anyone who or they would "bash her head in." The girl ultimately chose not to press charges, and the case was dropped.
In a statement to The Hollywood Reporter, Stallone's rep denied the allegations in the Daily Mail and claimed that "no one was ever aware of this story until it was published today, including Mr. Stallone." 
That's not entirely true. The Baltimore Post-Examiner published that same police report in 2016, along with an interview with the alleged victim. The Post-Examiner also attempted to contact Stallone, but reportedly did not receive a comment. (De Luca was already deceased at the time.)
In Stallone's defense, ex-wife Nielsen issued a statement to TMZ, claiming the actor was with her the whole time in Vegas and that it's "impossible" for the alleged incident to have occurred. Actor David Mendenhall, who allegedly introduced the girl to Stallone on the set of Over the Top, also denied allowing anyone but relatives meet with Stallone.
Who is the real Sly Stallone?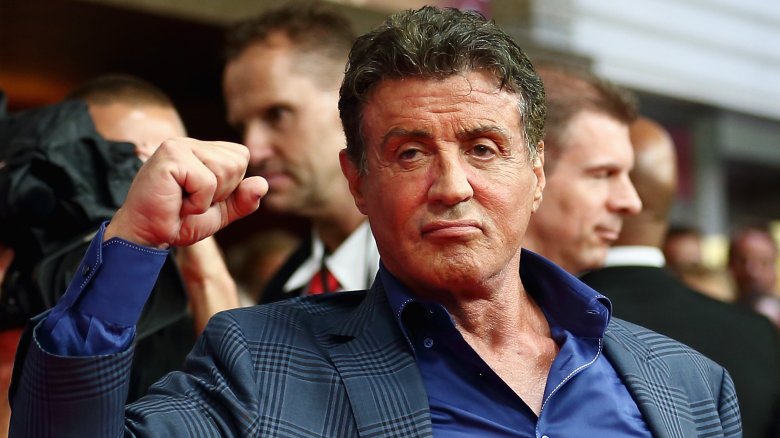 Getty Images
Can the Creed star's critical acclaim and family man persona withstand the renewed focus on his controversial past? As the media digs into old allegations and relives his less than chivalrous love life, fans and critics alike are struggling to reconcile the dueling identities of this iconic actor.