Report: Charlie Rose Accused Of Sexual Harassment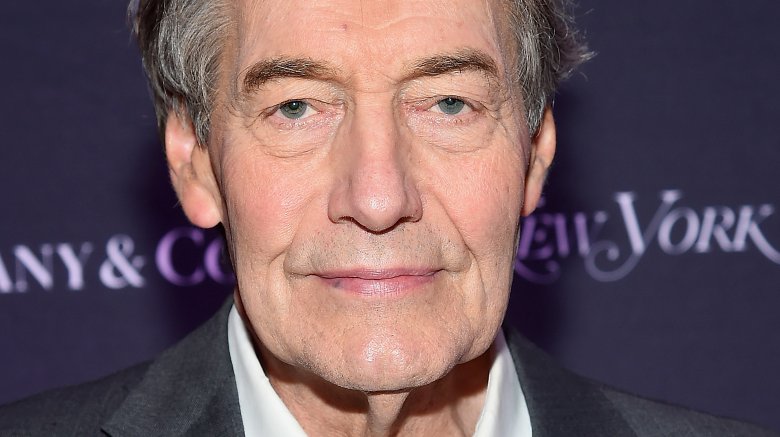 Getty Images
The CBS This Morning co-host is facing disturbing new allegations.
On Monday, Nov. 20, 2017, The Washington Post reported that eight women, ranging from 21 to 37 years in age, have come forward to accuse Charlie Rose of sexual misconduct (via HuffPost). Many of these women alleged that Rose had touched them inappropriately, placing his hand on their legs and giving them shoulder rubs without their consent. One of the accusers claimed that Rose had groped her breasts.
Rose was also accused of exposing himself and of making lewd phone conversation, in which he would describe his sexual fantasies (via The Hollywood Reporter).
The alleged incidents took place between 1990 and 2011.
In response to the allegations, Rose took to Twitter to release a statement. "In my 45 years of journalism, I have prided myself on being an advocate for the careers of the women with whom I have worked. Nevertheless, in the past few days, claims have been made about my behavior toward some former female colleagues," he began.
"It is essential that these women know I hear them and that I deeply apologize for my inappropriate behavior. I am greatly embarrassed. I have behaved insensitively at times, and I accept responsibility for that, though I do not believe that all of these allegations are accurate. I always felt that I was pursuing shared feelings, even though I now realize I was mistaken," the former 60 Minutes host continued. "I have learned a great deal as a result of these events, and I hope others will too. All of us, including me, are coming to a newer and deeper recognition of the pain caused by conduct in the past, and have come to a profound new respect for women and their lives."
Soon after The Washington Post's report was published, PBS released a statement, addressing the allegations made against Rose. "PBS was shocked to learn today of these deeply disturbing allegations. We are immediately suspending distribution of Charlie Rose," a statement obtained by USA Today read. "Charlie Rose is produced by Charlie Rose, Inc., an independent television production company. PBS does not fund this nightly program or supervise its production, but we expect our producers to provide a workplace where people feel safe and are treated with dignity and respect."
Both PBS and CBS have reportedly suspended the talk show host since news of his alleged inappropriate behavior broke.
Unfortunately, Rose's scandal is not a singular case. He joins a long list of men who've been accused of sexual misconduct in recent weeks.