Mariah Carey's Christmas Trademark Is Sparking Unlikely Controversy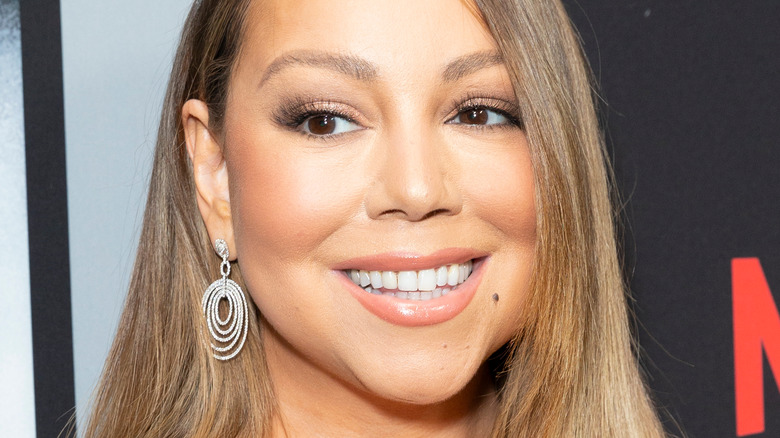 lev radin/Shutterstock
For some, Mariah Carey is as synonymous with Christmas as decorated trees and Santa Claus. The singer, who's known for hits like "Without You" and "Always Be My Baby," also achieved massive success through her 1994 holiday album, "Merry Christmas." One single, "All I Want for Christmas Is You," became particularly popular ... and remains so to this day.
The anthem regularly pops to the top of the charts during the holiday season. During 2021's wintry months, Carey's song spent eight weeks at the top of Billboard's Hot 100 and Forbes estimated that she's made a total of $72 million from the tune, noting that it rakes in about $2.5 million per Christmas in recent years.
The catchy tune even gets love outside of Christmastime, with some fans tweeting out support mid-summer: "[A]ll I want for Christmas is you ... lives in my mind RENT FREE and I don't even celebrate Christmas." With the holiday representing such an iconic and lucrative part of Carey's career, it's unsurprising that she's attempting to trademark the title "Queen of Christmas." According to CBS, Carey first filed for the trademark in March 2021. But now that her efforts have been made public, people have a lot to say.
Mariah Carey has sparked debates over who is the true Queen of Christmas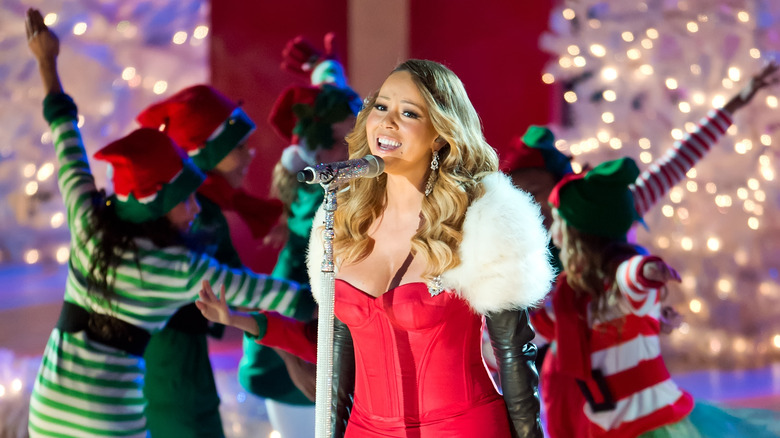 Gilbert Carrasquillo/Getty Images
Fellow holiday hitmakers have spoken out against Mariah Carey's attempt to secure the "Queen of Christmas" trademark. Apparently, the title is highly coveted, and has already been awarded to a few other singers over the years. Darlene Love, who sang "Christmas (Baby Please Come Home)," took to Facebook to air her thoughts. "Is it true that Mariah Carey trade marked 'Queen of Christmas?'" she asked, with a laughing emoji. "David Letterman officially declared me the Queen of Christmas 29 years ago ... If Mariah has a problem call David or my lawyer!!"
Elizabeth Chan, an artist who exclusively sings Christmas music, also voiced frustration to Variety. "Christmas has come way before any of us on earth ... and I feel very strongly that no one person should hold onto anything around Christmas or monopolize it in the way that Mariah seeks to," she said. "Christmas is for everyone. It's meant to be shared; it's not meant to be owned." She pointed out that the trademark Carey seeks would give her exclusive rights to all licensing and merchandising of the phrase and Chan herself has an album called "Queen of Christmas." 
TMZ noted that Carey is also trying to register "Christmas Princess" and "Princess Christmas" in an effort to apparently represent the holiday's entire royal family. Many fans, however, think she has earned it: "If anyone is entitled to the 'Queen of Christmas' title it's 10000% Mariah Carey."