Mandy Moore Opens Up About Fiance Taylor Goldsmith, Says They're 'Not In A Rush' To Have Kids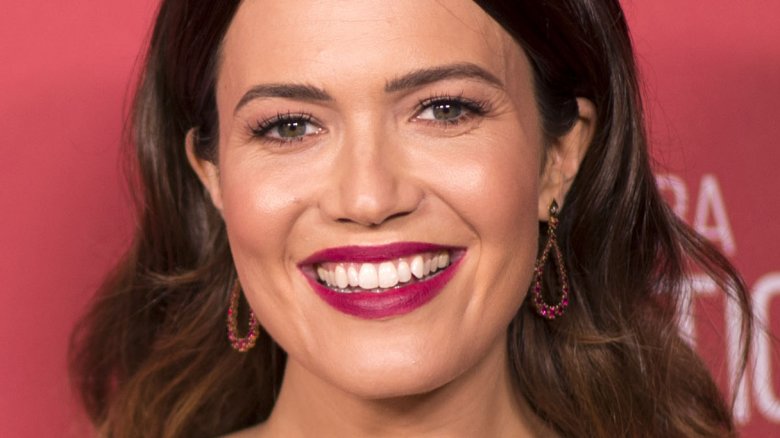 Getty Images
The This Is Us star can't stop gushing about her man.
Mandy Moore opened up about her engagement to Dawes frontman Taylor Goldsmith during an Us Weekly exclusive, published on Tuesday, Nov. 21, 2017. 
"We've had our fair share of challenges in life that we've weathered and it's made us stronger," she began. "He's incredibly supportive and incredible proud of me, as I am of him. I just found a true equal in every sense of the word. He's my favorite person on the planet. And we have so much fun, no matter where we are or what we're doing."
While the cute pair are "enjoying this moment," the Tangled actress admitted they're already thinking about kids. "I've always wanted to be a mother. I get a good trial run on the show. I get to hand out with incredible children of all ages," Moore said. "With the babies, whenever they get fussy, Mom and Dad are right off on the sidelines and I can just hand them over."
However, the "Candy" singer added, "We're definitely not in a rush. I think it will happen sooner than later, but I don't feel pressure in any sense."
As Nicki Swift previously reported, Moore dated Goldsmith for over two years before getting engaged in September 2017. The 33-year-old was previously married to singer Ryan Adams, 41. After seven years together, they finalized their divorce in June 2016.
"This is my second go-round," Moore previously said of her engagement to Goldsmith. "I feel like I eloped before and I think I'll probably keep it very small again. I've never been the girl that wanted to wear a white dress. No judgement, but it's not for me. I think it'll be just as small with family and friends. Quiet, no bridal magazines for me."
While we wait for more details about Moore's upcoming wedding, catch up on what the former pop princess has been up to lately.