Hoda Kotb And Savannah Guthrie Get Emotional Over Richard Engel's Tragic Loss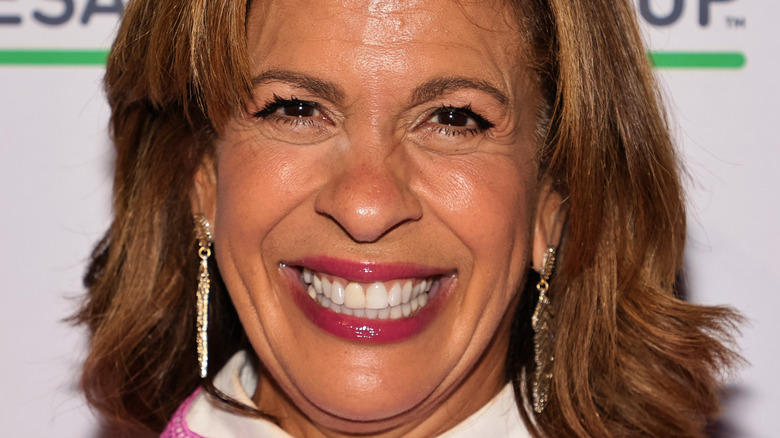 Theo Wargo/Getty Images
Richard Engel, a correspondent for NBC News, recently shared the tragic news that his 6-year-old son, Henry, had passed away just before his seventh birthday. Engel tweeted, "Our beloved son Henry passed away." He added, "We always surrounded him with love and he returned it, and so much more."
Henry was previously diagnosed with a rare genetic disorder called Rett syndrome, according to NBC News, which affects about 1 in 10,000 people and is more common in girls. According to Mayo Clinic, Rett syndrome affects the way that the human brain develops and negatively impacts a person's motor skills. It can also cause problems with communication and coordination. Unfortunately, at this time, there is no cure or treatment for the disorder, although potential treatments are currently being researched and studied.
Engel has been keeping fans updated on Henry's journey ever since he was diagnosed with the disorder in 2017. In May, he tweeted that his son's health had "taken a turn for the worse" and explained that Henry was in the hospital for six weeks. Many are now mourning the tragic death of Engel's son, including NBC's Hoda Kotb and Savannah Guthrie.
Hoda Kotb and Savannah Guthrie give an emotional tribute to Henry Engel
NBC News correspondent Richard Engel and his wife Mary Forrest announced the tragic news that their firstborn son, Henry, had died at just six years old. Hoda Kotb spoke about the tragedy on the "Today" show and expressed her condolences to the family before leaving viewers with an emotional message. "So many people watching our show see Richard standing in a very dangerous place covering something, unaware that at home, he was fighting what is the biggest battle," Kotb said (via Entertainment Tonight).
Kotb's co-anchor, Savannah Guthrie, also shared an emotional tribute to Engel's son Henry on Instagram. "Dearest Richard and Mary, you were amazing warriors for Henry – pouring your love and care into him and fighting for him every day with everything you've got," Guthrie wrote. "My dear Henry, you will be missed. I will always remember the twinkle in your eye." She also called his parents her "heroes" and urged her followers to consider donating to research for Rett syndrome in Henry's name and memory.
The founding director for the Jan and Dan Duncan Neurological Research Institute, Dr. Huda Zoghbi, paid tribute to Henry on the institute's website. "We will continue to push as hard as possible to develop treatments. This is how we will honor his life," Zoghbi said. The institute, which is researching treatment for Rett syndrome, also got to know Henry over the past few years.