Report: Nick Carter Accused Of Raping Dream Singer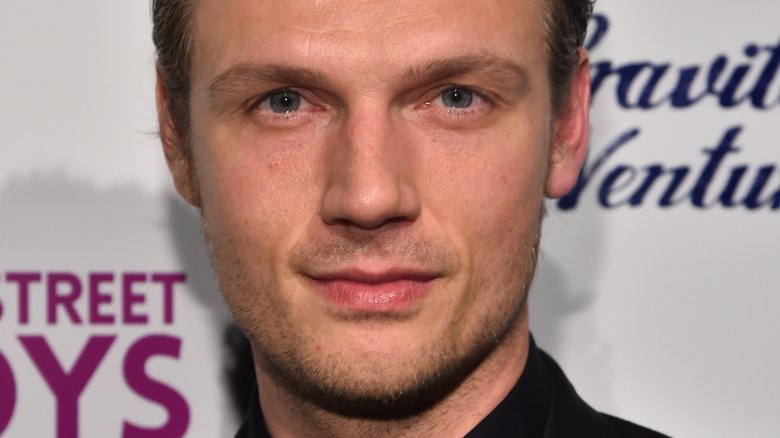 Getty Images
The Backstreet Boys singer is facing some serious allegations.
Nick Carter has been accused of raping Dream singer Melissa Schuman. On her blog Melissa Explains It All, Schuman described how she was invited over to his apartment after the two were cast in a TV movie—presumably, 2004's The Hollow.
Bringing along her friend, Schuman, then 18 years old, arrived at the apartment, which Carter shared with a roommate. According to Schuman, the group did shots together, and afterwards, 22-year-old Carter, who'd reportedly expressed interest in dating Schuman years earlier, asked Schuman if she'd like to hear the new music he'd been working on. She agreed, and the two reportedly went into his office.
From that moment on, Schuman claimed that Carter began pursuing her sexually, performing oral sex on her and then coercing her to perform oral sex on him. "I did it for you and it's only right you do it for me," he'd allegedly told her.
Schuman, who said she'd been waiting to have sex until marriage, was then allegedly brought into a bedroom, where she claimed Carter then raped her. "He was relentless, refusing to take my no's for an answer. He was heavy, too heavy to get out from under him," she recounted on her blog. "Then I felt it, he put something inside of me. I asked him what it was and he whispered in my ear once more, 'it's all me baby.'"
Schuman said she went on to record a song with Carter some time later, though they recorded their parts separately. After a performing one showcase together, Schuman realized that she'd "quickly lost interest in pursuing a career as a recording artist."
Schuman initially kept quiet about the alleged incident, as she "didn't have the money, the clout or access to an attorney who was powerful enough to stand up against my abuser's legal counsel." However, once she heard that Carter had once allegedly been investigated for sexually assaulting a fan—and read comments calling the woman a liar—she decided to come forward.
Carter, now 37, has since responded to Schuman's accusations and has claimed that he believed all sexual relations that occurred to have been consensual.
"I am shocked and saddened by Ms. Schuman's accusations. Melissa never expressed to me while we were together or at any time since that anything we did was not consensual. We went on to record a song and perform together, and I was always respectful and supportive of Melissa both personally and professionally," he said in a statement obtained by People. "This is the first that I am hearing about these accusations, nearly two decades later. It is contrary to my nature and everything I hold dear to intentionally cause someone discomfort or harm."
Unfortunately, Carter is just the latest man to be accused of sexual misconduct in recent weeks, ever since movie producer Harvey Weinstein's alleged history of sexual harassment and sexual assault was exposed.