Eddie Redmayne Auditioned For A Much Different Harry Potter Role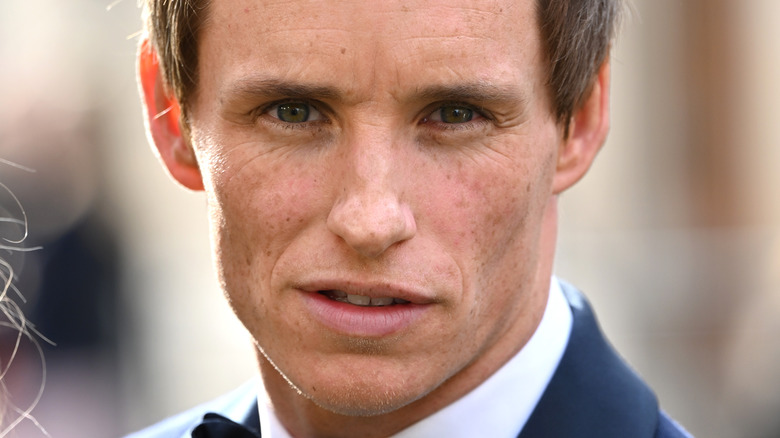 Jeff Spicer/Getty Images
Before Harry Potter, there was Newt Scamander — chronologically speaking, anyway. In the Wizarding World, Newt is a famed Magizoologist and the author of "Fantastic Beasts & Where To Find Them," a book that's part of the Hogwarts curriculum when Harry attends school. Acting as prequels to the "Harry Potter" films, the "Fantastic Beasts" franchise tracks Newt (Eddie Redmayne) as he travels the globe in search of new magical creatures and fights the forces of evil along the way.
Newt is quirky, kind, and prefers the company of creatures to humans. "I adore Newt," Redmayne told movie critic Ashley Saunders in April. "I love that he's an incredibly empathetic person. He looks for the good in people. He's also very happy in his own company and in the company of creatures." Based on author J.K. Rowling's description of the character, Redmayne also suspects that Newt lands somewhere on the autism scale, per CinemaBlend. "When he was first described by Jo [Rowling] in the first film there were various qualities — the way he walked, the way he looked, and his contact — was spoken about ... I think he is on the Asberger's spectrum," the actor said.
It isn't the first time Redmayne has portrayed a traditionally marginalized character. In 2015, he played trans artist Lili Elbe in "The Danish Girl," and he considers it a privilege to tell these stories on the big screen. But the original "Harry Potter" role for which Redmayne auditioned was a complete 360 from lovable Newt.
Eddie Redmayne auditioned for the role of an evil wizard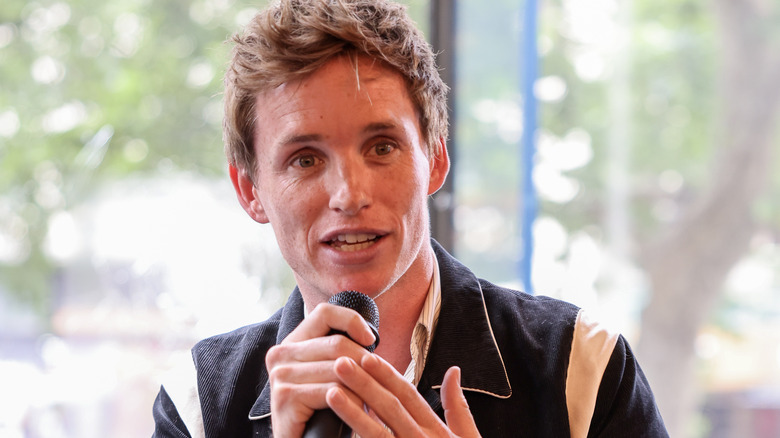 David M. Benett/Getty Images
Long before he landed the part of Newt Scamander, actor Eddie Redmayne auditioned for the role of Tom Riddle, aka Lord Voldemort. Potterheads know that Riddle made his first appearance in "Harry Potter & The Chamber of Secrets," in which a memory version of him tricked Ginny Weasley into opening the Chamber of Secrets and unleashing the basilisk. According to IMDb, Christian Coulson played the evil young wizard in the film. And in "Harry Potter & The Half-Blood Prince," Frank Dillane and Hero Fiennes Tiffin both played Riddle at different ages — so Redmayne was clearly passed over. Maybe he just couldn't pull off Riddle's sociopathic behavior!
"I properly failed and didn't get a call back," Redmayne told Empire in 2016, explaining that he auditioned for the role while at university. "Over the years I always hoped I might be cast as a member of the Weasley family, but unfortunately not." The Oscar-winner also reminisced about his doomed audition during a 2018 appearance on "The Tonight Show Starring Jimmy Fallon." "You remember that scene in 'La La Land' where Emma Stone is singing and the casting director's on the phone after about three-and-a-half sentences?" Redmayne asked the host. "That was basically my experience. I didn't even get about three lines out." But it seems everything turned out just fine for Redmayne, who was possibly always destined to be Newt Scamander.
Eddie Redmayne has fully committed to his role as Newt Scamander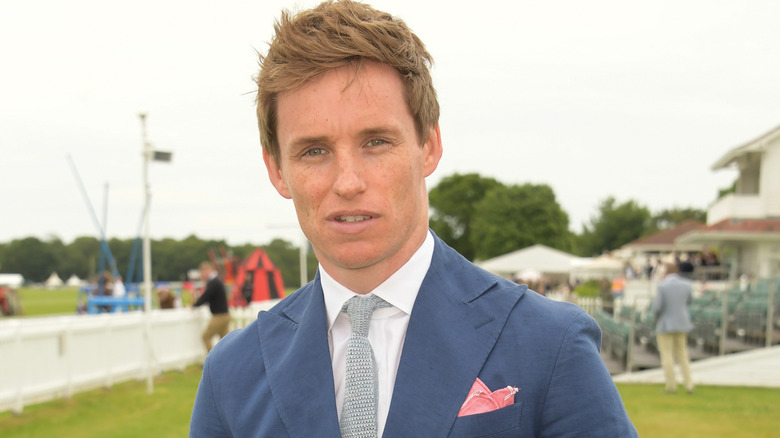 David M. Benett/Getty Images
While Eddie Redmayne was overlooked as He-Who-Must-Not-Be-Named, he was J.K. Rowling's first and only choice to play Newt Scamander (via News18). In fact, the bestselling author was so sure she wanted Redmayne in the "Fantastic Beasts" films, that he felt he had no other choice but to take the role. "Eddie is quintessentially British, and an actor for all times, who can play a character from any time," director David Yates explained. "Eddie is brilliant at getting under a character's skin and exploring every detail of a role, yet all that effort is invisible. All you see here is Newt, an outsider who is somewhat knotty but winning and engaging, someone you immediately invest in."
Since the first film hit screens, Redmayne has joked about the embarrassing things he's done in the name of Magizoology. Newt takes his job very seriously and ensures that each magical creature he cares for is treated authentically to their needs — which means Redmayne has performed some funny animal movements onscreen. On a 2016 episode of "The Tonight Show Starring Jimmy Fallon," Redmayne taught Fallon a mating dance for an Erumpant. In 2018, he followed this up by teaching the late night host how to track a magical creature. "I feel like ... they literally write something to humiliate me," Redmayne told Fallon. "When I read it, I go, 'That's horrendous, but great because I get to teach it to Jimmy.'"