How Tall Is Ryan Reynolds?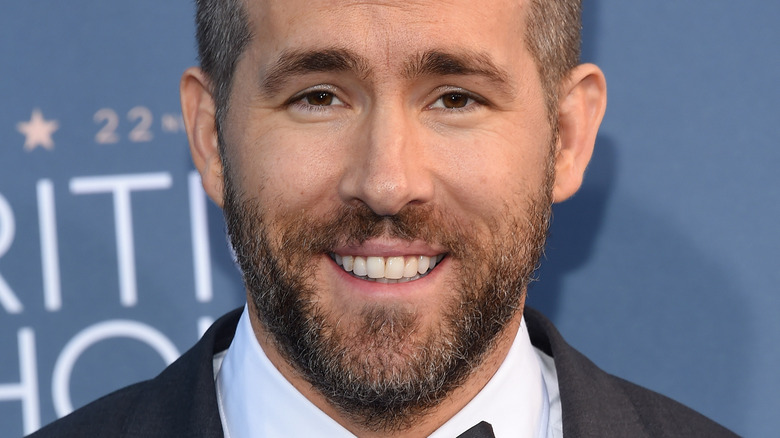 DFree/Shutterstock
There are a few things that you may not know about Ryan Reynolds despite the fact that he's one of the most famous figures in the entertainment industry these days. At the same time, the actor's longtime fans could likely fill you in on the fact that part of his physical transformation over the years has involved him ending up as a very tall man. In fact, the star's notable height is something that he is willing to both acknowledge and take advantage of when it helps him in a professional sense. He explained that himself back in February 2012 while talking about working on "Safe House" with Denzel Washington, according to The Irish Independent.
In the action flick, Reynolds appeared as a CIA agent, while Washington took on the role of a fugitive in need of protection. While opening up about performing on-screen fights with the elder actor, Reynolds admitted, "I'm taller than him, but that's about all I have on him."
That might make it seem as if Washington is on the shorter side. Well, that isn't true at all. If you're curious, Washington is practically 6 feet tall, according to Celeb Heights. Granted, that definitely doesn't make him a giant, as the average height of a man in the United States is 5-foot-9, according to Verywell Fit. That means Washington is taller than average and yet he's still shorter than Reynolds thanks to the fact that the latter actor is, like we said, pretty darn tall.
Rob McElhenney says Ryan Reynolds is 'very, very tall'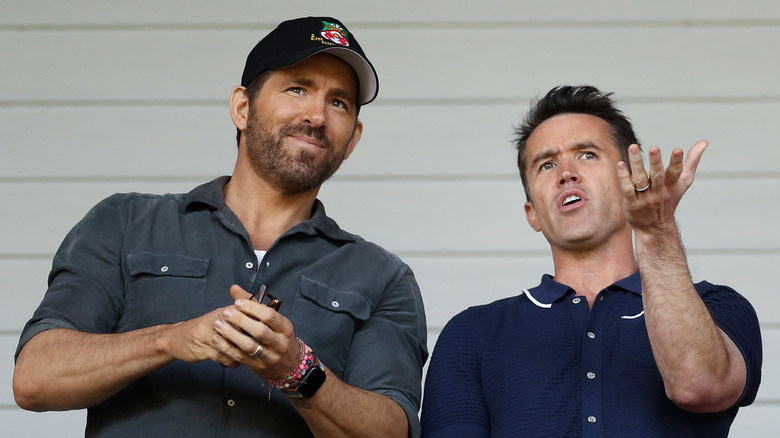 Lewis Storey/Getty Images
While some fans may have noticed Ryan Reynolds' height, the same can be said for other people in show business. For instance, when Reynolds sat down for an interview with Rob McElhenney, who was filling in as host on "Jimmy Kimmel Live" in August, the "It's Always Sunny in Philadelphia" star brought up the height difference between himself and his guest. Mentioning a time when they stood side-by-side while popping up an image to show what he was talking about, McElhenney — who is an average 5-foot-9, per Celeb Heights — explained, "It would appear that I'm short. The truth is that I am not short, it's that you're a mutant ... You are very, very tall."
"You know, so I'm a tall guy. I'm just not a mutant," McElhenney went on to say while defending himself. In response, Reynolds acknowledged what he thought of McElhenney's height when they were introduced, saying, "I was completely, you know, taken aback when we first met."
As for how tall Reynolds actually is, he stands at an impressive 6-foot-2, according to Celeb Heights. While that's definitely tall, the actor is far from the only star who reaches that particular height. Indeed, Tom Hiddleston, Jay-Z, and Shawn Mendes are all 6-foot-2, per Men's Health, as are Will Smith, Samuel L. Jackson, Idris Elba, Rainn Wilson, and Jim Carrey. That's not to mention Reynolds' wife, Blake Lively, who isn't quite as tall, but is above average.
Ryan Reynolds and Blake Lively are a tall celeb couple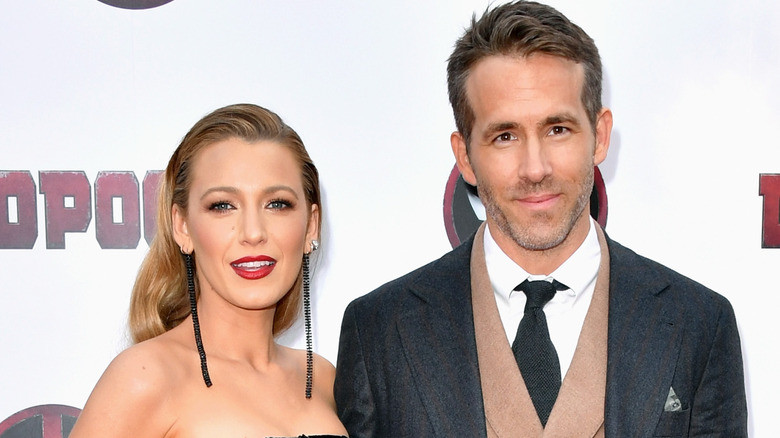 Michael Loccisano/Getty Images
Ryan Reynolds is a Hollywood star who is also an undeniably tall person, and the same goes for his equally famous wife, Blake Lively. The "A Simple Favor" actor is 5-foot-8.5, according to Celeb Heights. That's more than four inches taller than the average height of a woman in the United States, which is 5-foot-4, per Medical News Today. Of course, she might be even taller than that. She could be 5-foot-10, as Access Hollywood notes. Whatever Lively's exact height might be, the fact that she's tall led her to look for a man who is the same.
"I always love somebody who makes me laugh, whose fun to be with," Lively told the outlet back in June 2012. There's no doubt that Reynolds and Lively are a hilarious duo who definitely know how to joke around together, per Glamour. When it came to her preference of being with a taller partner as opposed to being with someone who might not be as tall, she explained, "I love really high heels, so it becomes a problem sometimes. I just feel like huge..."
That chat was only months before Lively married Reynolds during a ceremony in Mount Pleasant, South Carolina, in September of that same year, according to People. Considering these two have been married now for over 10 years, it certainly seems as if they are a perfect match, height-wise and otherwise.