Willow Smith Calls Her Life 'Terrible'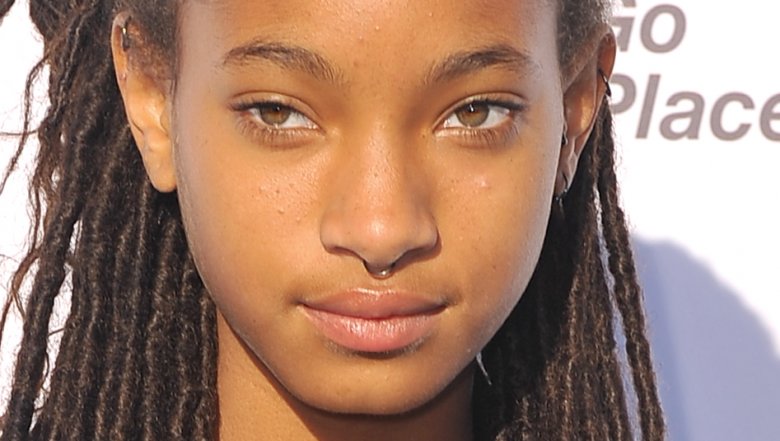 Getty Images
Willow Smith has not been a fan of growing up in the spotlight.
In an interview released on Nov. 24, 2017, in the debut issue of digital magazine Girlgaze, the daughter of Will Smith and Jada Pinkett Smith opened up about why the grass isn't always greener on the other side.
When asked about what her life was like growing up as a child with famous parents, the 17-year-old got very candid, saying, "I'm going to be completely and utterly honest, it's absolutely terrible."
"Growing up and trying to figure out your life ... while people feel like they have some sort of entitlement to know what's going on, is absolutely, excruciatingly terrible — and the only way to get over it, is to go into it," Smith said. "You can't change your face. You can't change your parents. You can't change any of those things."
She continued, "When you're born into it, there are two choices that you have; I'm either going to try to go into it completely and help from the inside, or...I'm really going to take myself completely out of the eye of society. There's really no in-between."
Smith first gained popularity in 2010 when she released her debut song, "Whip My Hair." It was not until 2012 that Will Smith realized his daughter's disinterest in fame when she was started shaving her hair instead of whipping it.  
"We came downstairs and she had shaved her head bald," Will recalled in JAY'Z's "Footnotes for Adnis" video. "She shaved her head bald in the middle of her 'Whip My Hair' tour. I was like, 'Oh, s—t.' ... I'm looking at that girl and I'm like, 'Got it. I understand. You will not have this trouble out of me ever again. Let's go, baby. We can go.'"
If you find Willow's statement about her life odd (or the fact that she shaved off all of her hair to prove a point), you've got to read up on some of the craziest things that her brother, Jaden, has said or done.