Gwen Stefani's Son Zuma Is Growing Up Fast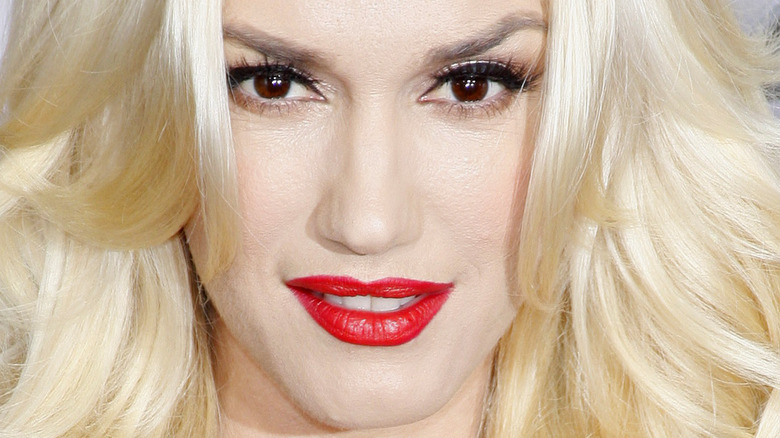 Tinseltown/Shutterstock
Fans of beloved pop star and former No Doubt frontwoman, Gwen Stefani threw their confetti high in the air for her son Zuma's special day! If you didn't know, Stefani married Gavin Rossdale, lead singer and guitarist of British rock band Bush in 2002, per People. Before the couple finalized their divorce in 2016, Stefani and Rossdale had three sons together – Kingston, Apollo, and Zuma. They gave birth to their middle child, Zuma, in August 2008.
Speaking about motherhood in a 2021 appearance on DJ Khaled's podcast, "The First One," (via Today), Stefani revealed, "I don't take it lightly and I'm so grateful that I have them, and I got to have three boys. I don't know why God chose me to be surrounded by boys my whole life, but here I am just surrounded by them, and I just feel really blessed. It's really fun." She also revealed the stresses of maintaining her career and raising her boys, saying, "I think it's really hard to do it all, and impossible to do. And every single day ... I feel guilty."
Stefani showed off her excitement for her teenage son Zuma's August birthday with some throwback photos that'll certainly throw millennials for a loop. After all, it's hard to believe her hit "Hollaback Girl" was born before Zuma.
Gwen Stefani shared candid photos of Zuma for his 14th birthday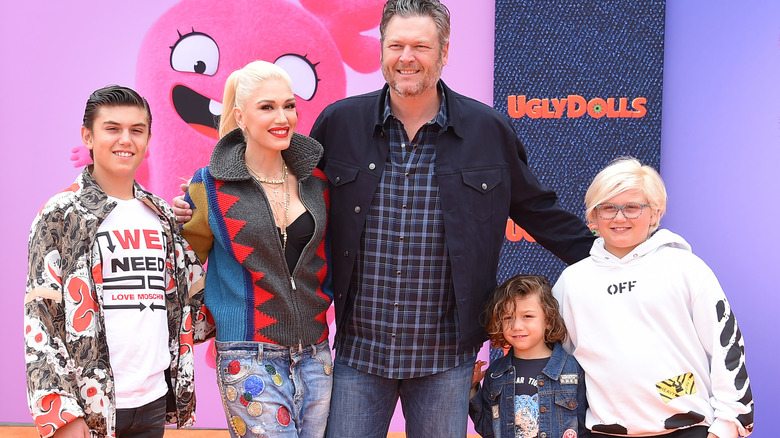 DFree/Shutterstock
On August 21, Gwen Stefani shared some Instagram photos to celebrate Zuma's 14th birthday, and it is indeed nostalgic! The post consisted of four pictures, including two of Zuma as a baby. The third image was a more current photo of Stefani and her son candidly posing for the camera. Lastly, she shared a photo of a decadent, sports-themed birthday cake. Birthday wishes came pouring in from the comments section, with one popular food blogging account writing, "Happy Birthday Zuma – you're the best and we all love you!"
In addition, Stefani's ex-husband Gavin Rossdale wished his son a happy birthday on his own personal Instagram. He captioned a photo of Zuma smiling, writing, "my sweetest boy you are the shine of my sun.i love everything about you.a magical boy indeed. layers on layers.so happy you're mine." 
In the post, Gavin also commented on his son's love for baseball, which Zuma has been engaged in for at least several months. In May 2022, Stefani was spotted with her son at his baseball game in Los Angeles, per Hollywood Life. Zuma looked nearly as tall as Stefani — oh, how time flies!