The Majority Of Fans Agree That This Was The Most Impactful Death In Hollywood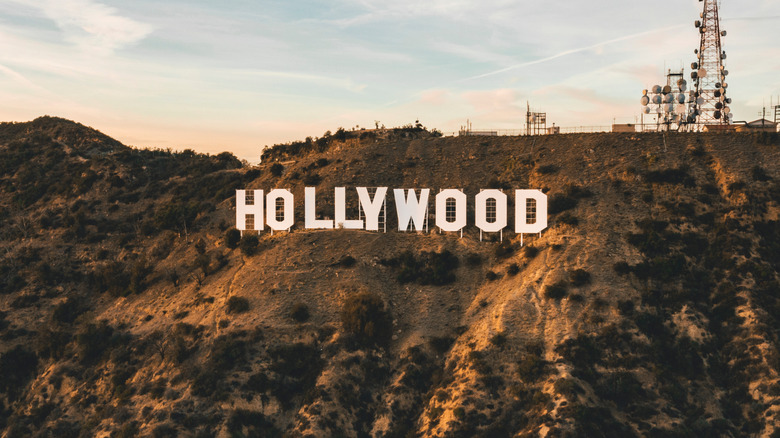 21 Aerials/Shutterstock
The death of a celebrity can sometimes feel like the loss of a close friend or family member. When Michael Jackson died, fans could hear a pin drop fall when his daughter, Paris Jackson, took the stage at Staples Center during her father's funeral in 2009 to tell the world just how much she missed him. Similarly, a lot of people remember what they were doing or where they were when they found out that Princess Diana had died in a horrific car crash in Paris back in 1997. One Twitter user wrote, "I was watching a film on tv, when an announcement came on about the car crash ... Watched the news coverage and saw the expression on the news reader's face, announcement that she had died. I was distraught."
There is no doubt that celebrity deaths do bring out the emotions in one way or another, regardless of the size of their fan base. That said, a new poll by Nicki Swift suggests that there was one Hollywood death that has impacted fans and left them reeling, no matter how many years have passed.
Fans miss Robin Williams the most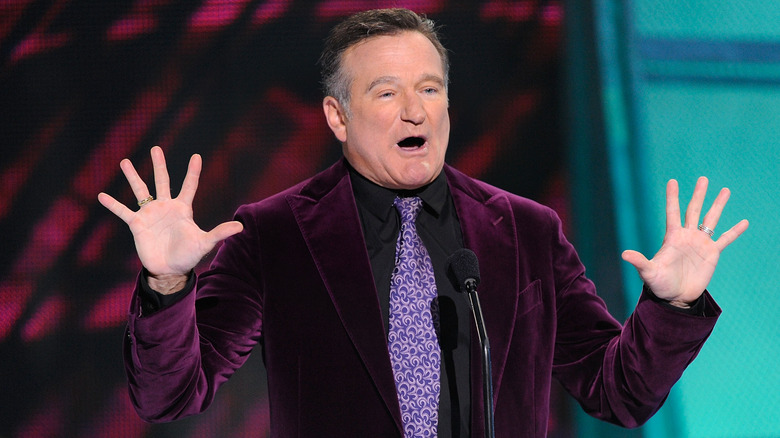 Kevork Djansezian/Getty Images
According to a new poll conducted by Nicki Swift, 40.17% of 595 respondents (239) said the death of Robin Williams had impacted them the most. Williams was followed by NBA legend Kobe Bryant with 19.50% (116) of the vote. Betty White trailed behind in third place with 17.82% (106), with many saying they miss her witty humor. Moreover, 9.75% (58) said they miss "Black Panther's" Chadwick Boseman, while 7.39% (44) said Paul Walker. Bob Saget rounded out the poll with 5.38% (32) of the vote.
As many fans can recall, Robin died back in 2014 at the age of 63. His wife, Susan Schneider Williams, told The Guardian that he dealt with undiagnosed Lewy body dementia before his death. She also said that the Robin that everyone grew to love on the big screen was not the same star that she loved at home. "Robin and I loved to go to museums together," she said. "He was a big history buff, so he would bring the history and I would bring the art side and we would double our fun." Susan also noted that "People tend to assume that the guy he was on stage was the guy he was at home," affirming that she "would never marry somebody like that."
That said, there is no doubt that fans miss all the celebs on this list, as these late stars have made an impact with their art — one way or another.