How Much Did Reba McEntire Lose In Her Divorce?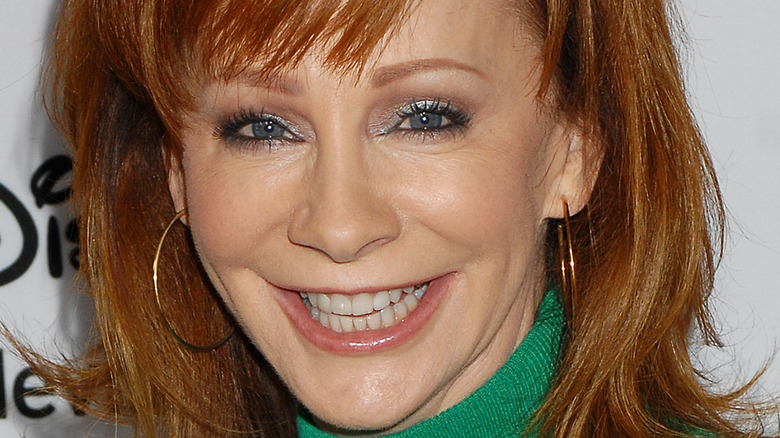 Ga Fullner/Shutterstock
Welcome to Hollywood, where marriages are fickle and divorces are expensive. Reba McEntire's Nashville roots may have helped the country queen rise above the frivolous nature of Tinseltown. But her marriage to Narvel Blackstock still suffered from the same capricious fate that has plagued many other Hollywood A-listers. McEntire and Blackstock tied the knot in 1989, according to Marie Claire — and while they said "until death do us part," the reality is a bit more mundane.
Marriages fail for many reasons, and fame (or notoriety) grants no exception. While Johnny Depp and Amber Heard's fever-pitch union crashed and burned in a media spectacle, most celebrities couples cite irreconcilable differences and bank on an airtight prenup to protect their assets. By the time McEntire and Blackstock called it quits in 2015, the singer had saved a pretty penny from her decades-long career in country. While Blackstock — who managed McEntire for much of her career — is relatively unknown, he still walked away with a tidy sum.
Her ex-husband walked away with a fortune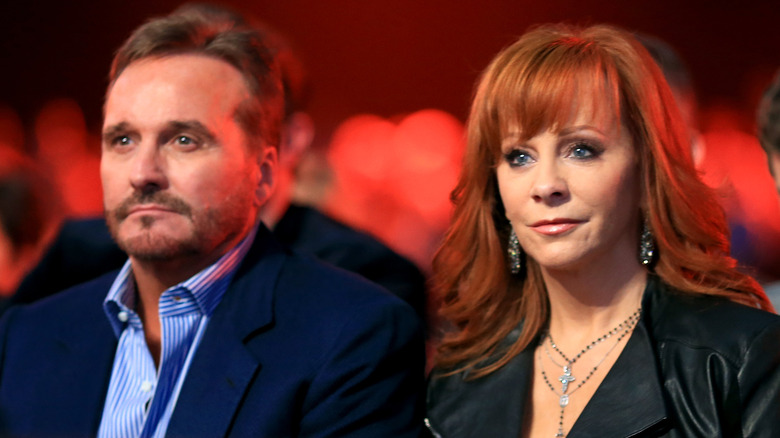 Christopher Polk/Getty Images
Reba McEntire and Narvel Blackstock announced their separation in a joint statement posted to the singer's website in 2015, according to ABC News. When asked about the divorce, McEntire said it happened because someone was not happy about the relationship. They finalized their divorce at breakneck speed — and less than three months after announcing their split, the divorce had been finalized. McEntire — who is worth $95 million — reportedly settled for $47.5 million, according to Marie Claire. As the titular lyrics of her 2003 country hit go: "He gets that from me."
That's no chump change, and after the divorce, McEntire focused on taking financial control of the empire she had built. The "I'm a Survivor" singer withdrew from Starstruck Entertainment, her ex-husband's management company, and struck it out on her own with a new company called Reba's Business Inc. "I started taking over signing the checks and then I started realizing how much water cost, and the electric bill, and all the things that was going on in my life," the singer told People. "I made the money, I brought it home."
Reba McEntire never wanted a divorce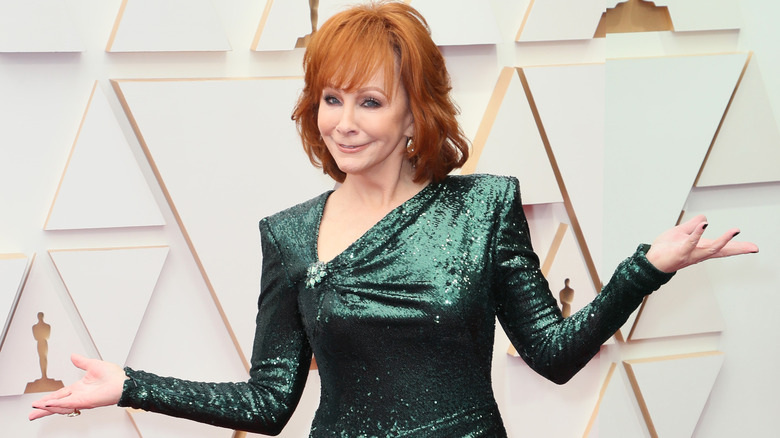 David Livingston/Getty Images
While their separation was more amicable than some others in Hollywood (ahem, we're looking at you, Kanye West), Reba McEntire revealed in an interview with Parade that she could "never forget some of what Narvel Blackstock did." Regardless of what McEntire's ex-husband did, the singer appeared to be genuinely distraught by the failure of her second marriage. "The divorce was not my idea. I didn't want it in any shape, form, or fashion," she revealed to People. McEntire suggested that Blackstock was dissatisfied with their marriage, telling the mag that it's "really hard to make the adjustment when someone's not happy," so she thought it best to "take my marbles and go play somewhere else." 
"I have a long list and so many questions for God. Why did this happen? And how did you allow that?" she told People, adding that her ex-husband seems to be happier following the split. McEntire, too, has moved on. McEntire's famous new boyfriend is "CSI: Miami" actor Rex Linn, with whom she hit it off after a dinner date in 2020, according to Us Weekly. The singer told "Good Morning America" in November 2020 that she felt like a "giddy teenager again," and we're here for it.