Richard Branson Accused Of Sexually Assaulting Singer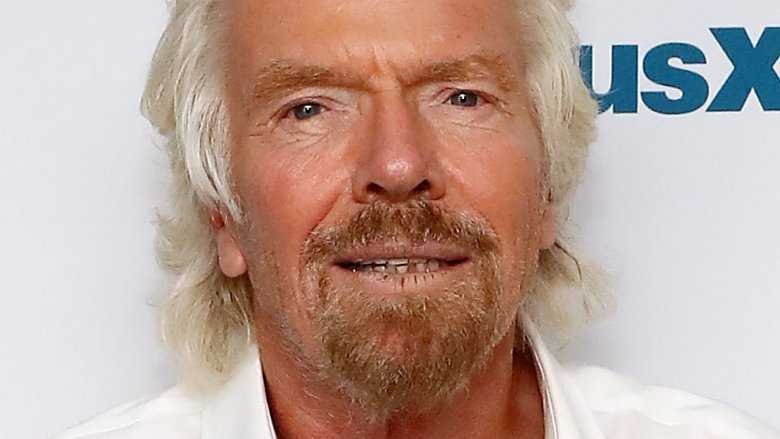 Getty Images
The Virgin CEO is facing unsettling allegations.
Richard Branson has been accused of sexual misconduct by a backup singer for Joss Stone. In an interview with The Sun published on Nov. 24, 2017, the singer, Antonia Jenae, claimed that Branson "motorboated" her chest during a party on his private island, Necker Island, in the British Virgin Islands in 2010.
"We were by the bar and he was saying bye to everyone. He came up to me and put his face in my breasts," she told the paper. "He went 'brrrrrr' and just walked away. It was surreal, totally out of the blue. Joss and I were like, 'What the hell was that?!' Everyone was wondering why I wasn't angry because I'm usually a firebrand. But I was just too shocked."
Jenae added that Branson had also urged her to take her top off at the party. She noted that he'd been drinking but did not appear drunk.
Branson, 67, has since commented on the alleged incident via a rep. A spokesperson for Virgin Management told The Telegraph, "Everyone appeared to enjoy their time on the island. Richard has no recollection of this matter and neither do his family and friends, who were with him on the island at the time."
The statement continued, "There would never have been any intention to offend or make anyone feel uncomfortable in any way and Richard apologises if anyone felt that way during their time on the island."
Branson is the latest man to have been accused of sexual harassment since movie producer Harvey Weinstein's alleged history of harassment, assault, and rape was first exposed by The New York Times in October. Since then, a number of men, including Jame Toback, Kevin Spacey, and Brett Ratner, have faced disturbing allegations.