Prince Harry, Meghan Markle Reveal Details Of His Proposal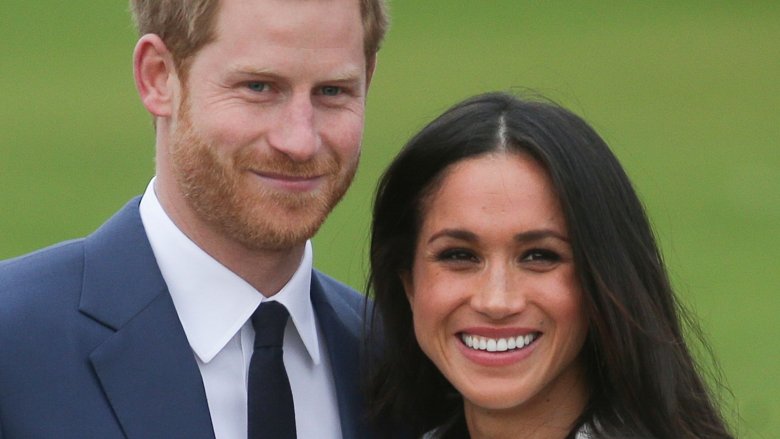 Getty Images
The newly engaged couple is opening up about the big proposal! And, it turns out, it was a rather quiet affair.
In their first-ever joint interview on Nov. 27, 2017, Prince Harry and fianceé Meghan Markle told the BBC exactly how the royal popped the question. "It was just a cozy night," Markle said of the night of the proposal (via TMZ), which reportedly happened weeks earlier at Harry's cottage in Kensington Palace. "[We were] trying to roast a chicken. It was just an amazing surprise. It was so sweet and natural and very romantic. He got on one knee."
"Of course," Harry, 33, remarked.
When asked if she'd said yes immediately, Markle, 36, replied, "Yes, as a matter of fact I could barely let you finish proposing! I said, 'Can I say yes now!'"
"She didn't even let me finished," Harry added, "It was a really nice moment — it was just the two of us. I think I managed to catch her by surprise."
Harry also provided some additional details about Markle's gorgeous engagement ring, noting that it is yellow gold, Markle's favorite, and features small diamonds from the jewelry collection of his mother, the late Princess Diana. "To make sure she's with us on this crazy journey together," Harry explained.
"It's beautiful," Markle gushed, smiling. "And he designed it. It's incredible."
Thinking about how his mother would get along with his fianceé, Harry told the BBC reporter that he thinks they'd have been as "thick as thieves."
"I think she would be over the moon, jumping up and down, and so excited for me," Harry continued. "It is days like today when I really miss having her around and miss being about to share the happy news, but, you know, with the ring and everything else that's going on, I'm sure she's with us, jumping up and down somewhere else."
As Nicki Swift previously reported, Harry and Markle announced their engagement on Monday, Nov. 27, 2017. They plan to marry in spring 2018.
While we wait for more details about the couple's engagement, read up on everything we know about Harry and Markle's wedding.