Why Kim And Kanye Waited To Show Photos Of Saint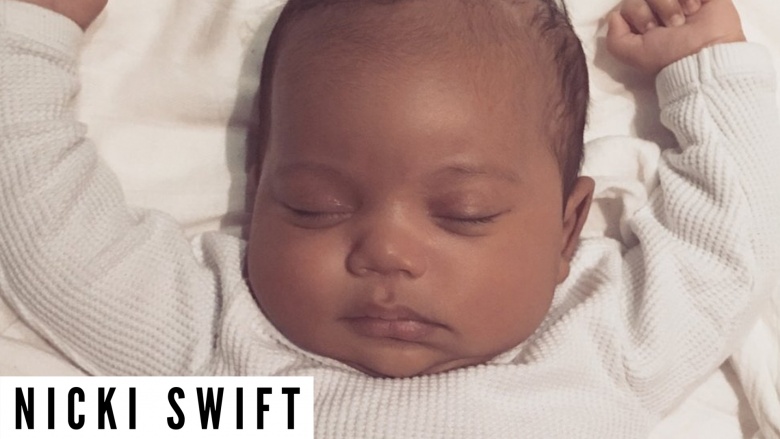 Saint West, the male spawn of Kim Kardashian and Kanye West, made his grand entrance into the world on December 5, 2015. It took almost three whole months for the famous parents to release a photo of the adorable little dude, which finally happened on February 22, 2016, in honor of Kim's late father's birthday. This long delay was hard to process, considering the fact that his mother built her towering media empire on savvy, "reveal all" marketing, and his father has a notoriously enormous ego. Kardashian shared a photo of Saint's tiny hand on Instagram but that was all we saw of him for so, so long. Why all the secrecy? Why was a photo of Saint West classified, and why'd it take so long for Kimye to declassify that document?
He couldn't upstage his big sister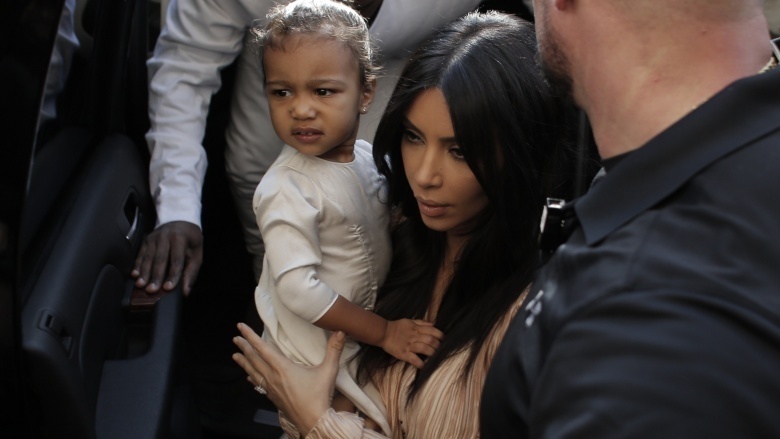 Getty Images
Remember, Kimye didn't debut their daughter North West in the expected way. Rather than sell her first photos to a glossy mag for millions, West revealed his baby girl's super cute photo on mother-in-law Kris Jenner's short-lived talk show back in 2013. Yes, it was a nationally televised moment, but for Kim and Kanye? That was as low-key of a bow as possible. They were following in Beyonce and Jay Z's footsteps, choosing classy instead of flashy. Similarly, Kim unveiled Saint exclusively on her own website, saying it was in honor of her father's birthday: "Today is my dad's birthday. I know there's nothing more in the world he would have wanted than to meet his grandchildren. So I wanted to share this pic of Saint with you all."
That's a solid move, Kim. Dad would've been proud.
NYFW reveal?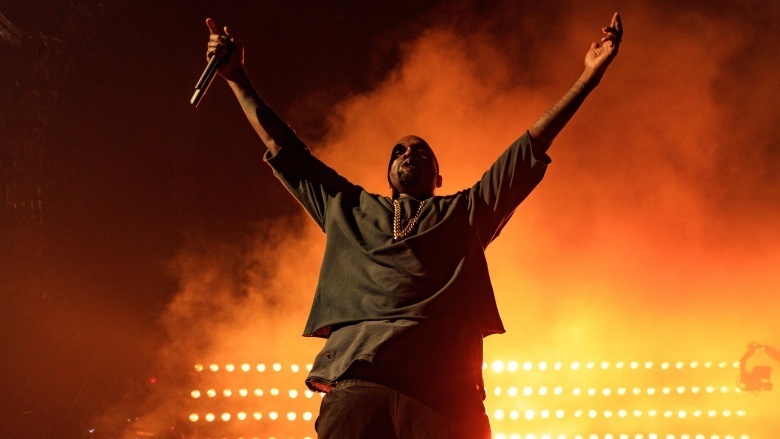 Getty Images
Maybe, just maybe, West had plans to reveal his son to the world during one of his biggest professional moments. West had an event planned for New York Fashion Week at Madison Square Garden. All eyes were on him and his Yeezy Season 3 clothing collection. What better time to introduce his progeny and heir apparent than on the stage at the World's Most Famous Arena? That would've been quite an entrance into the public eye. It would also have been very Kimye. Could you imagine West, with his son nestled in his arms, flashed on the jumbotron at Madison Square Garden? Of course you can. Fortunately, Kim took the classier move with the tasteful photo in honor of her dad.
Stylin' & profilin'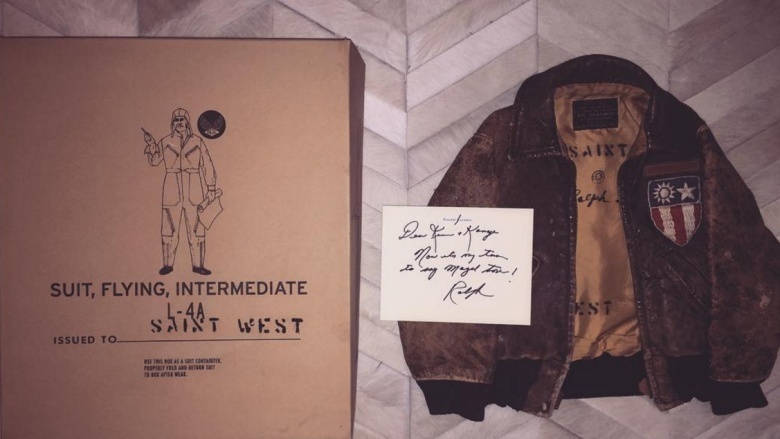 Kardashian showed off a custom leather bomber jacket gifted to Saint by designer Ralph Lauren. Perhaps the reality star and marketing mogul was preoccupied with trying to find the right "rest of the outfit" in which to allow Saint to make his debut. North is often seen in ridiculously impractical outfits by luxe designers like Balmain. She even wears leather leggings. It's possible Kim didn't want Saint to make his debut looking like a mere baby. Kimye was probably trying to carefully plan Saint's first red carpet moment and maybe they only snapped the photo when they found just the right shirt for the little guy.
Mommy and me time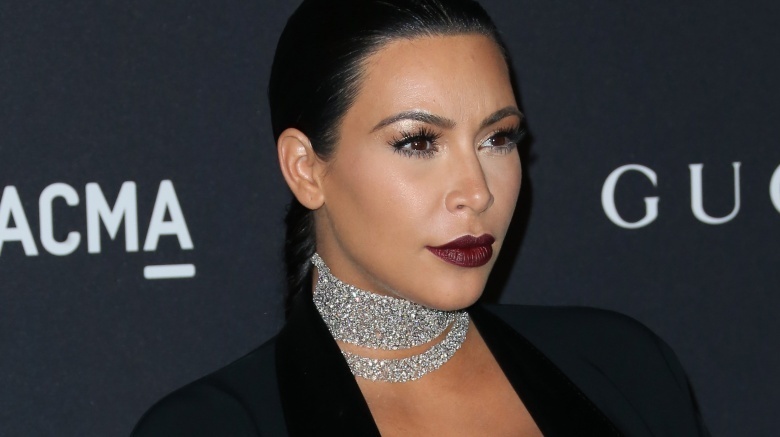 Getty Images
Perhaps Kardashian and West wanted to extend their private "nesting" period with their son. Kim has been vocal about her struggles with being pregnant and trying to get pregnant, hinting that her second child may be her last. So perhaps she was eager to hold on to as much private, "Mommy and me" time for as long as she could. You can't blame her for wanting to enjoy some time out of the public eye and with her little man. She could have been enacting her mama bear instincts, keeping him safe and sequestered for a little bit longer. Don't be surprised if we don't see any more baby pics of little Saint for a while yet. Then again...maybe this is just the beginning of a torrent of Saint photos.
Maybe we couldn't handle the cuteness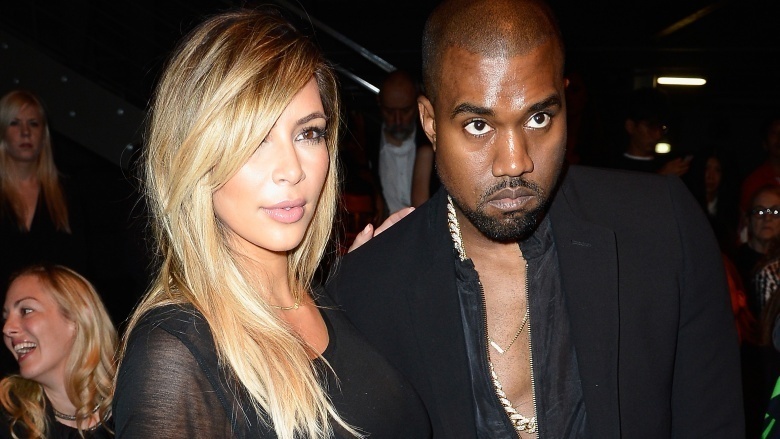 Getty Images
Look at those two. Love 'em or hate 'em, Kim and Kanye are extremely good-looking people and there is no way that their baby boy would be anything but insanely cute. Too cute, perhaps? Saint West hit the genetic jackpot when it comes to parental units and he is a looker. Keeping us in the dark about the kid's beauty could only build it up to unbearable levels, making the eventual reveal that much more satisfying. The kid's completely adorbz.
The price isn't right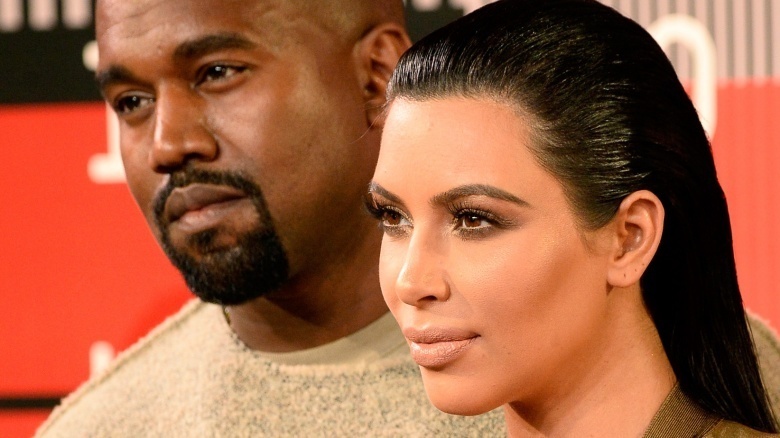 Getty Images
There's also the distinct possibility that Kardashian was waiting for the right payout in order to share the first photos of Saint West. Maybe she wanted People or E! to pony up some cash for one of her favorite charities before she would allow the world its first look at her newborn. There was also the entirely plausible idea that she wanted to premiere her son via her TV show. In the end, Kim decided to take things into her own hands and reveal the kid's adorable mug on her own terms. Maybe the mags weren't making the right kinds of offers. Or maybe she knew that releasing the photo on her own site was the surest way to get crazy traffic and attention. Either way, Kim is in kontrol.
Illuminati!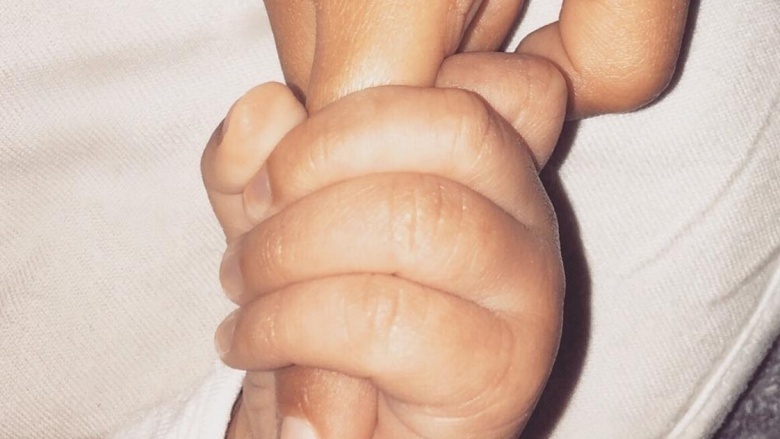 Until the big reveal in February, we only had one measly hint that Saint was even real: this photo of Saint gripping big sister North's finger. Maybe Kim needed to seek permission from the Illuminati first? While Bey and the Hova are always surrounded by those crazy Illuminati conspiracy theories, perhaps Kimye have been sucked into that orbit, too? You never, ever know in Hollywood with all of its weirdness, which is kompounded when a Kardashian is involved. Just sayin'. Whatever the case, Saint is undeniably cutemazing. Let's see more of him!