Meghan Markle Retires From Acting Following Prince Harry Engagement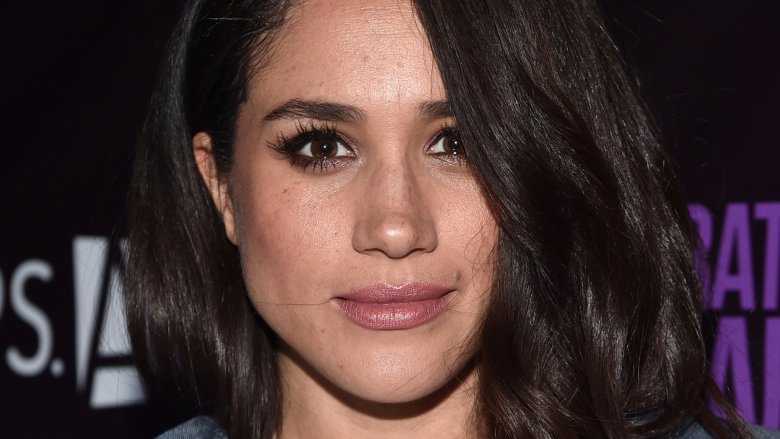 Getty Images
The former Suits actress is about to embark on a whole new chapter in her life.
Meghan Markle opened up about her decision to retire from acting following her recent engagement to Prince Harry during the couple's joint interview on Monday, Nov. 27, 2017 (via Us Weekly). But Markle, who studied international relations and also previously served as a UN Ambassador, sees this as a brand new start in her career, rather than giving up a dream job.
"I think what's been so exciting [transitioning] out of my career and into, as you said, the causes I can focus even more energy on, very early out of the gate, [is that you] have a voice that people listen to, a lot of responsibility," she began, to which her royal fiancé chimed in with, "There's a lot to do."
"I see it is a new change, a new chapter," Markle added. "I've been working on my show seven years, we were so fortunate to have that longevity, and I feel like I checked that box and am very proud of the work I've done there."
"[There's a] sense of responsibility from day one," Prince Harry said. "I fell in love with her and she fell in love with me...but then we had to have some frank conversations for what you're getting yourself into is a big deal and at the end of the day she chose me and I chose her, whatever we have to tackle individually or together, we will do it as a team. I think she's capable of anything."
As Nicki Swift previously reported, Harry, 33, and Markle, 36, announced their engagement on Monday, Nov. 27. The two have been together since the fall of 2016 and plan to marry in the spring of 2018. Markle recently ended her starring stint on the popular USA Network series Suits, which initially sparked engagement rumors.
While we wait for more details about the couple's engagement, read up on everything we know about Harry and Markle's wedding.