Angela Lansbury Takes Heat For Controversial Sexual Harassment Comments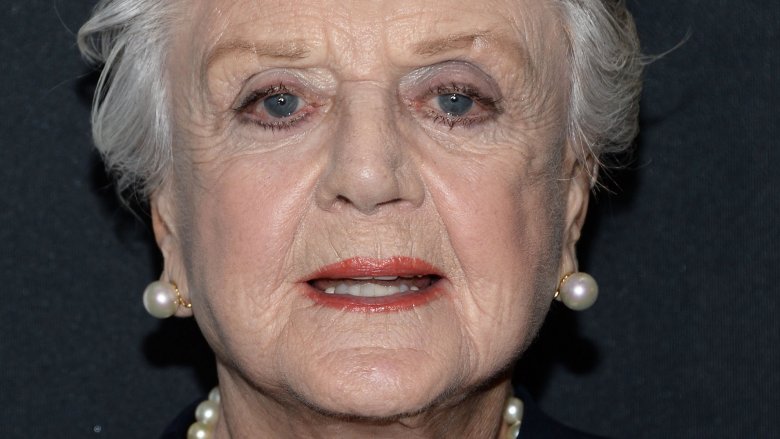 Getty Images
The Murder, She Wrote star is facing major backlash after recent statements.
In an interview with Radio Times published on Tuesday, Nov. 28, 2017, Angela Lansbury spoke about the sexual misconduct scandals rocking Hollywood ever since movie producer Harvey Weinstein was accused of sexual harassment, sexual assault, and rape. And her opinion wasn't at all what most would have expected.
"There are two sides to this coin," the 92-year-old said. "We have to own up to the fact that women, since time immemorial, have gone out of their way to make themselves attractive. And unfortunately it has backfired on us – and this is where we are today."
Lansbury continued, "We must sometimes take blame, women. I really do think that. Although it's awful to say we can't make ourselves look as attractive as possible without being knocked down and raped."
While her comments appear to shame victims, she told Radio Times that she does not blame individuals for their own attacks. "Should women be prepared for this? No, they shouldn't have to be. There's no excuse for that. And I think it will stop now – it will have to," she explained. "I think a lot of men must be very worried at this point."
However, as could be expected, Lansbury faced harsh criticism for her choice of words—not only from people on Twitter but also from Rape Crisis England & Wales, who said, "It is a deeply unhelpful myth that rape and other forms of sexual violence are caused or 'provoked' by women's sexuality or 'attractiveness'" (via The Telegraph).
Murder She Wrote would have been quite a different show if in each episode Angela Lansbury blamed the victim.

— StanHengen (@StanHengen) November 28, 2017
Angela Lansbury went 92 years without being controversial but decided victim-blaming was the opinion to throw herself under the bus over. pic.twitter.com/WrRKsT5vOg

— Hanna Flint (@HannaFlint) November 28, 2017
*Murder she wrote opening theme plays*

Angela Lansbury: *looks at murdered woman* she was wearing a skirt. It's her fault. Case closed. Everybody go home.

*Murder she wrote end theme plays*

— DorothyBillowy🍑 (@hingit83) November 28, 2017
Angela Lansbury's comments show an attitude that does real harm. But most of all I feel very sad for her and all the other women who have lived by these rules and placed blame at their own door and I think reactions should contain compassion and reflection on generational change.

— Laura Waddell (@lauraewaddell) November 28, 2017
While we wait to see if Lansbury apologizes for her comments, read up on how other celebrities have reacted to the Weinstein scandal.