Timbaland Reveals Secret Drug Addiction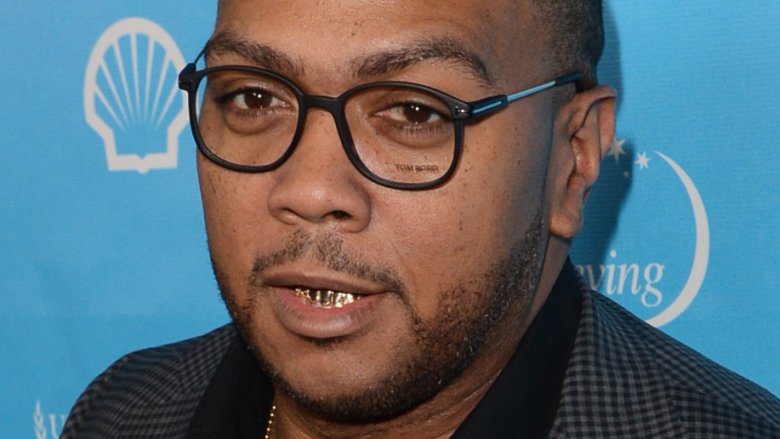 Getty Images
The music producer just opened up about his dark past.
In an interview with Rolling Stone published on Monday, Nov. 27, 2017, Timbaland, whose real name is Timothy Mosley, admitted to battling a drug addiction in recent years. When asked about his recent "burst of productivity," Timbaland revealed, "I was on drugs, dude," adding, "I was on OxyContin."
According to the magazine, Timbaland first started taking prescription painkillers in his thirties after he was shot as a teenager. But, unfortunately, his drug use soon led him down a bad path of addiction—especially when his career took a dive. "Music is a gift and curse," the 45-year-old explained. "Once you're not popping, it plays with your mind. The pills helped block out the noise – I'd just sleep all day. I remember Jay-Z told me one time, 'Don't do no more interviews' – because I was saying crazy s***."
His girlfriend, Michelle, told Rolling Stone that she was worried about Timbaland's life, afraid that he'd die during the night after taking too high of a dose. "It was so bad, to the point where I couldn't even sleep," she recalled. "I'd put my hand right by his nose, just to see if he was still breathing."
And, it turns out, Michelle's worries were justified. The "Carry Out" artist said that he believes he suffered a near-fatal overdose while sleeping three years ago, which sparked his interest in getting clean. "All I can tell you is that there was a light," Timbaland said. "I woke up trying to catch my breath, like I was underwater. But through that whole thing I saw life – I saw where I would be if I don't change, and where I could be if I did."
Luckily, Timbaland, who admits to still enjoying weed and alcohol, has been able to overcome his addiction and has since turned his attention to other areas in his life—like, for instance, his health. After starting a new fitness program, he's lost about 40 pounds.
We're glad to hear that Timbaland's making strides in his personal life and taking better care of his body.
Timbaland's not the only celebrity to have faced addiction in his life. Read all about the other stars who've battled addiction.