Law & Order: SVU Star Kelli Giddish Has Disappointing News For Fans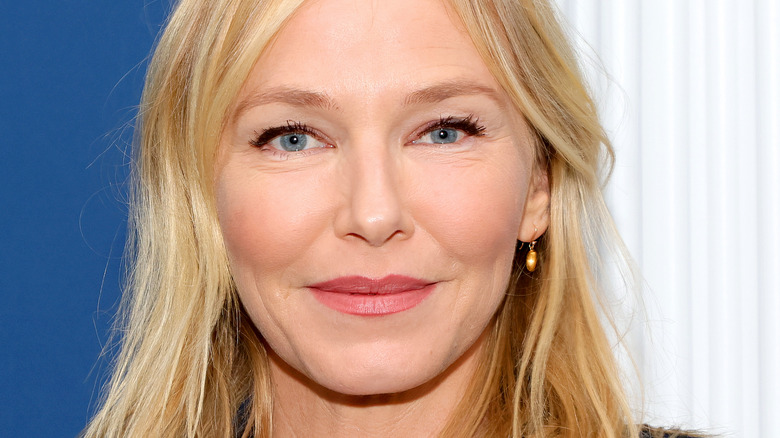 Dia Dipasupil/Getty Images
Kelli Giddish is widely-known for her role as Detective Amanda Rollins on the NBC hit series "Law & Order: SVU." Giddish first starred on the crime show back in 2011 and instantly became a fan favorite. And, luckily for the Georgia native, she's had the opportunity to be a part of the franchise's legacy for over a decade. 
While "Law & Order: SVU" primarily deals with solving sexually related crimes, the series also focuses on the character's personal life as well. According to Today, Detective Rollins overcame a lot of adversities in her life, from struggling with gambling to surviving a near-fatal injury while on the job. "That's something I enjoy playing," Giddish told Smashing Interviews. "It would be pretty boring if everything was easy-breezy." The actor also explained why she prefers to play a role where the odds are stacked against her. "I like going from a place where you have to crawl your way back up, you know? Being on top is not the fun part."
While Giddish feels like the glue that holds "Law & Order: SVU" together, she just dropped a bombshell announcement and chances are fans aren't going to be happy about it. 
Kelli Giddish is leaving Law & Order: SVU
Kelli Giddish announced via Instagram on August 24 that she is officially leaving "Law & Order: SVU" after spending more than a decade on the NBC series. "Playing Rollins has been one of the greatest joys and privileges of my life," she wrote. "I've been so fortunate to be a part of the 'Law & Order' family for the last 12 years." Giddish continued to express her gratitude for being a part of such an iconic show and thanked creator Dick Wolf and the rest of the cast for the role they have individually played in her life over the years.
According to The Hollywood Reporter, Giddish will say goodbye to her role as Detective Amanda Rollins sometime in Season 24 of "Law & Order: SVU," which is slated to premiere September 22. Although it's unclear why she is leaving, Giddish did hint that something is in the works. "I'm so excited to take all the things I have learned in my time on 'SVU' and put them toward everything that's next to come," she wrote. 
Of course, fans are disappointed — but are grateful to Giddish for giving the role all she had. "Thank you Kelli Giddish for bringing Amanda Rollins to life, no one could've done it like you did, with talent, grace, and love," one fan tweeted. It's clear Rollins will be missed.