The Biggest Revelations From Teresa Giudice's Memoir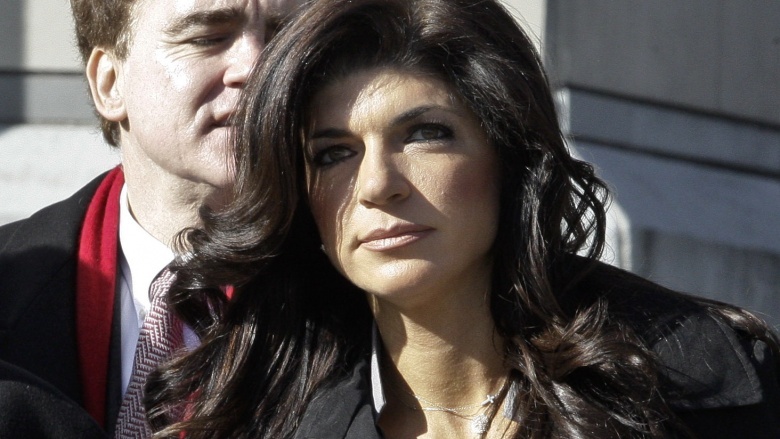 Getty Images
After spending about a year in federal prison on charges ranging from bankruptcy fraud to conspiracy to commit wire fraud, Real Housewives of New Jersey star Teresa Giudice is telling all in her new prison memoir, Turning The Tables: From Housewife to Inmate and Back Again. Whether you like the reality TV star or not, it's hard to deny the shocking nature of some of Giudice's claims about the prison, which include expired food, lesbian sex, and a whole lot more. Check out seven of the most shocking revelations from her memoir.
She was immediately strip-searched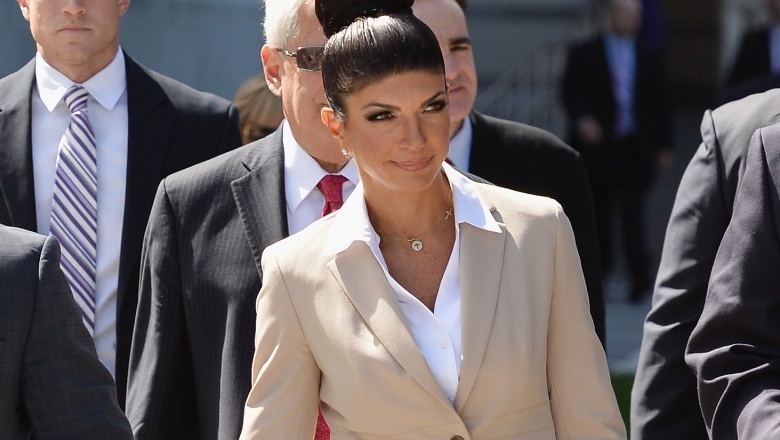 Getty Images
In a graphic, rather shocking excerpt obtained first by The New York Daily News, Giudice writes she was immediately subjected to a strip search upon her arrival at the Federal Correctional Institution in Danbury, Connecticut. According to the Daily News, Giudice was forced to "squat, stick out her tongue and cough." Of the experience, Giudice writes in her memoir, "I have never felt more vulnerable in my life—I wanted to die." You mean, more vulnerable than the time you flipped a dinner table in front of Danielle Staub? Oh, and for the record: Giudice was wearing a "rhinestone-studded jacket" prior to her strip search. Because of course she was.
There was a lot of sex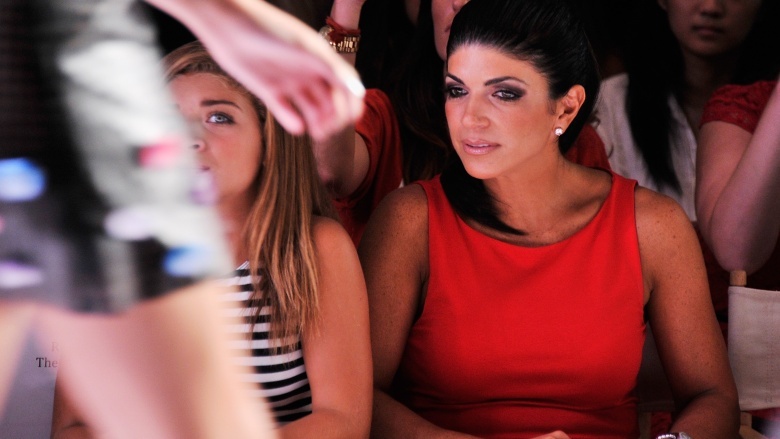 Getty Images
Anyone who's ever seen Orange Is the New Black—or, let's face it, guys, Oz—shouldn't be surprised by the tales of prison sex and locked-up romance that Giudice writes about in her memoir. Still, it's pretty shocking to find out just how quickly the girls got it on. Per the Daily News, Giudice writes she first caught glimpse of two inmates having sex on night two, when she began to hear a "muffled sound" coming from her own cell. "I could see two women...writhing around" Giudice writes of two of her five roommates, adding she heard the sounds shortly after saying her nightly prayers and making the sign of the cross. (Ha!) "I cannot believe this is happening!" But happen, it did. In fact, so much "happening" happened that Giudice says her cell eventually became known as "The Boom Boom Room." For what it's worth: Giudice said she avoided seeing Orange Is the New Black before her prison sentence, because she "just wanted to go in and figure it out and see everything for the first time" on her own. Looks like she accomplished just that.
There were maggots in the prison food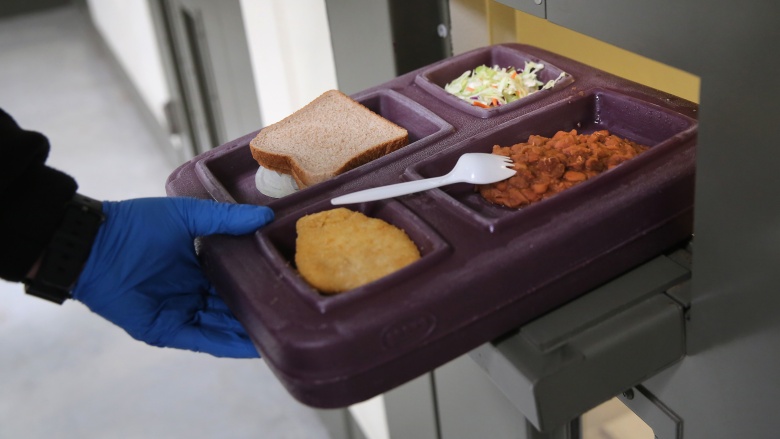 Getty Images
If you were to think back to the cafeteria food you ate in high school, odds are, you'd immediately lose your appetite. Still, even cold fish sticks pale in comparison to the kind of grub Giudice says she was subjected to in prison. On the menu: rice—with a side of maggots. "Everything was expired," Giudice later told PEOPLE in an exclusive interview. "In the summer, it got around that someone saw maggots in the rice, and that blew around the camp quick." Giudice ultimately says she turned the negative into a positive weight-loss goal. "I was grossed-out and never wanted to eat rice again," she said, "but at the same time I was starting to cut out the carbs. So, it kind of worked anyway." Uh—congrats?
She used a maxi pad to clean the floor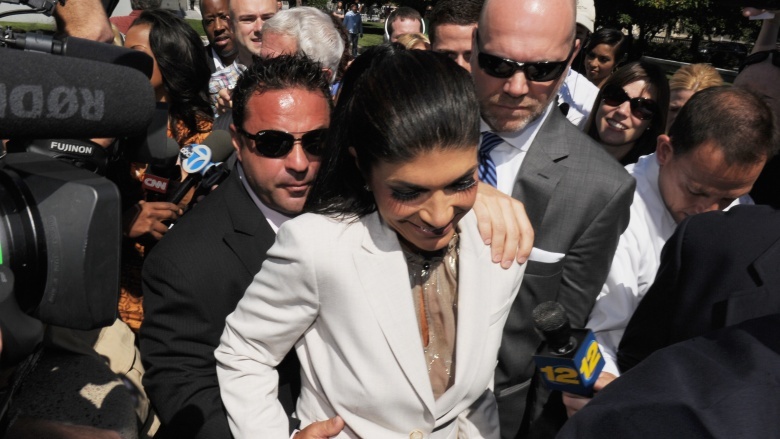 Getty Images
With limited supplies at their disposal, the female inmates had to resort to some, uh, creative ways to stay clean. Like, you know, using a maxi pad to scrub down your cell. According to PEOPLE, Giudice writes that maxi pads were used for "everything from facemasks to makeup removers, slippers and cleaning rags." Writing about her riches-to-rags moment, Giudice remembered the sheer hilarity of it all. "I laughed the first time I wiped down the floor and my locker with a maxi pad," she writes. "I couldn't help but think, if only everyone could see me now."
Saying goodbye to her kids was devastating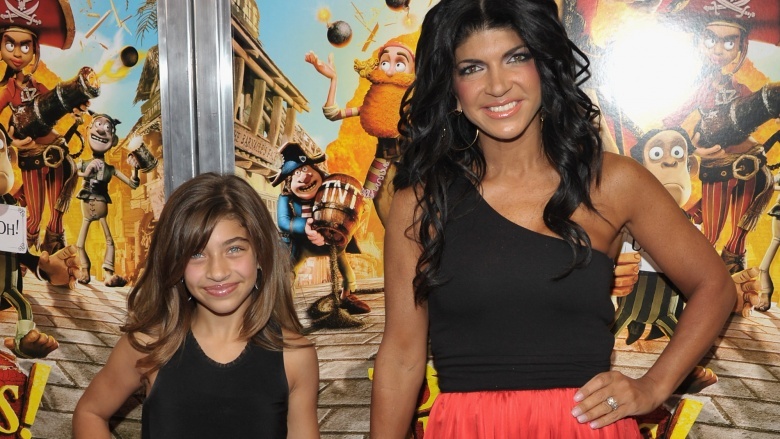 Getty Images
For all the fun being poked at Giudice about her stay in prison, one has to remember that she is a mother of four daughters, all of whom were gravely upset by her sentence. "Gabriella, who was 10 at the time, got so hysterical, she couldn't even breathe," Giudice writes (via PEOPLE). "She usually held her feelings inside, but now she was inconsolable." Later, she continued: "They cried a lot. But this was 10 times worse than that. I held Gabriella and told her it was going to be okay—even though I knew it might not be. What else could I do?"
It wasn't all that bad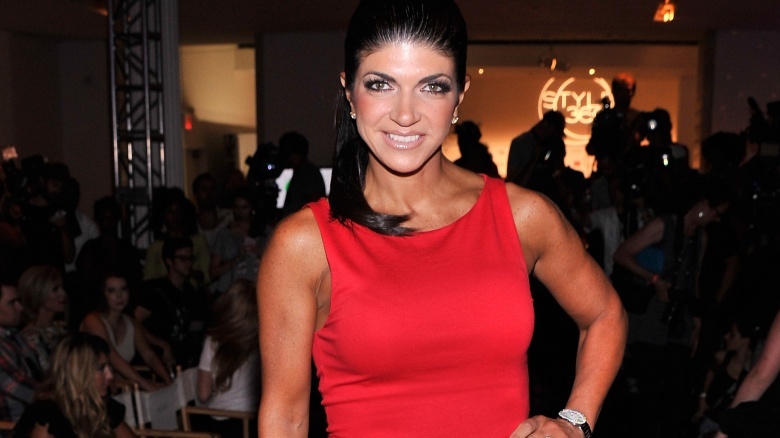 Getty Images
Despite maggots in the kitchen, sex in the cell, and fights over what to watch on television, Giudice writes that some of her experiences were pretty decent. Like the time the inmates celebrated her 43rd birthday with a surprise party, complete with a "dinner of chicken, linguini and cookies," as well as "a pair of crochet booties and lotion from the commissary," according to PEOPLE. Giudice also says she got into killer shape—"It got me through this whole ordeal, and I can't live without it now," she writes about exercising in jail—and she actually loved working in the kitchen.