New Kids On The Block Star Jonathan Knight Has Big Relationship News To Share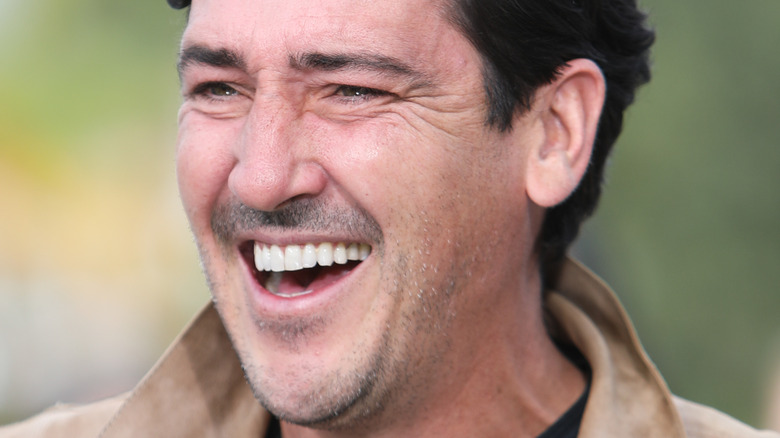 Paul Archuleta/Getty Images
Jonathan Knight has had a busy year. He first shot to stardom in the '80s with his band "The New Kids on the Block," but their large-scale success continues to draw crowds to this day. The group spent summer traveling across America for the "New Kids' 2022 Mixtape Tour," and that wasn't even Knight's only commitment.
The singer is also the star of HGTV's "Farmhouse Fixer," and Knight spent much of his time rushing between shows and shoots for the series' second season. "I basically had to be in both places at the same time," he told People. "I think [during] the whole tour, I maybe had three days off."
Despite the hectic schedule, Knight has still managed to make time for his longtime partner, Harley Rodriguez. As recapped by Entertainment Tonight, the pair has been dating since 2008 and got engaged in 2016. However, we hadn't heard any updates about a wedding until now.
Jonathan Knight and Harley Rodriguez are married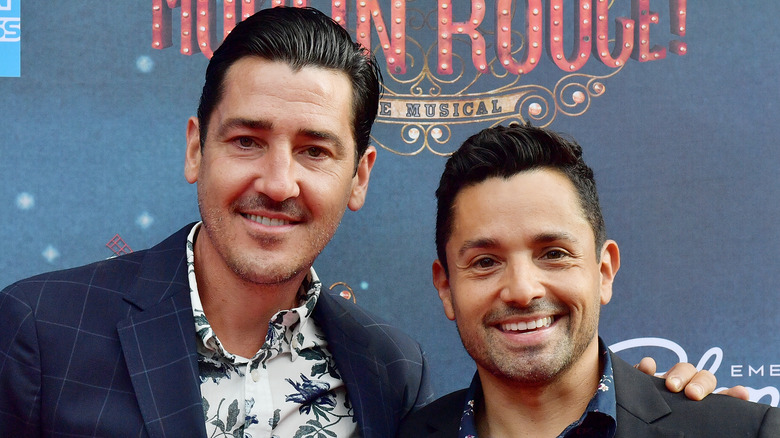 Paul Marotta/Getty Images
In promotional pictures for "Farmhouse Fixer," Jonathan Knight has his hands firmly in his pockets, but that didn't stop an Entertainment Tonight reporter from spying a wedding ring when she visited the set. When asked if he and Harley Rodriguez had officially wed, Knight spilled the beans: "We did." He shared that it was easy to keep it lowkey, since many people just assume the couple has been married for years.
Indeed, Knight changed his Instagram display name to "Jonathan Knight-Rodriguez" quite a while ago, meaning that there was little indication that something new was up. But while the official ceremony may have flown under the radar, Knight shared that there was more celebration to come. The COVID-19 pandemic hindered plans for a larger event, but he assured the outlet that "it's coming."
With Knight's busy schedule, it's not clear when we can expect more updates, but hopefully it doesn't take another six years. In the meantime, you can get your fix by reading the adorable comments the duo leaves on each other's Instagram posts. "Love you Mr. Knight-Rodriguez!!!! Thank you for all you've done and put up with this past year," Knight wrote to Rodriguez in July. "More amazing adventures coming for the rest of the year!