Matt Lauer Addresses Sexual Misconduct Allegations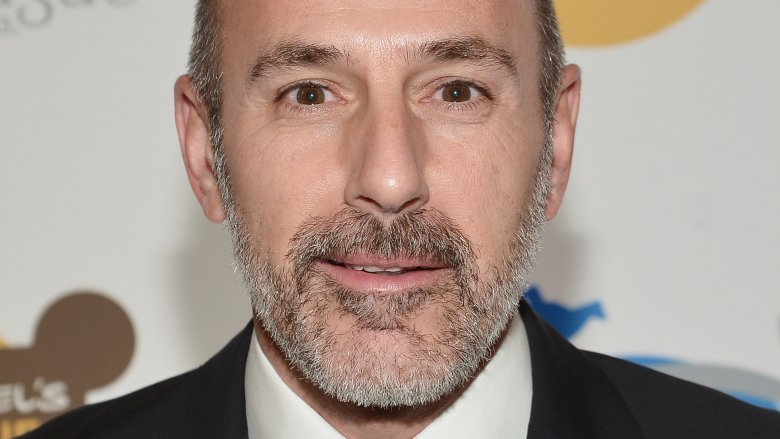 Getty Images
The TV journalist is speaking out after being fired from the Today show amid accusations of sexual harassment.
On Thursday, Nov. 30, 2017, Matt Lauer reacted to the allegations made against him via an apology letter read aloud on the Today show by her former co-host Savannah Guthrie. "There are no words to express my sorrow and regret for the pain I have caused others by words and actions. To the people I have hurt, I am truly sorry," the note began. "As I am writing this I realize the depth of the damage and disappoint I have left behind at home and at NBC. Some of what is being said about me is untrue or mischaracterized, but there is enough truth in these stories to make me feel embarrassed and ashamed."
The letter continued, "I regret that my shame is now shared by the people I cherish deeply," adding, "Repairing the damage will take a lot of time and soul searching and I am committed to beginning that effort. It is now my full-time job."
Lauer, 59, also stated, "The last two days have forced me to take very hard look at my own troubling flaws. It's been humbling. I am blessed to be surrounded by people I love. I thank them for their patience and grace."
A statement from Matt Lauer: "There are no words to express my sorrow and regret for the pain I have caused others by words and actions..." pic.twitter.com/f93rHXqKQD

— TODAY (@TODAYshow) November 30, 2017
As Nicki Swift previously reported, Lauer's termination from the Today show was announced on Wednesday, Nov. 29, surprising viewers who tuned into the morning show. Guthrie and co-host Hoda Kotb revealed the news, which had been addressed by NBC News chairman Andy Lack via a memo.
"On Monday night, we received a detailed complaint from a colleague about inappropriate sexual behavior in the workplace by Matt Lauer," Lack stated. "It represented, after serious review, a clear violation of our company's standards. As a result, we've decided to terminate his employment."
Lack noted that, while it was the first grievance aired about Lauer in his 20 years at the Today show, NBC execs had reason to believe that more incidents may have occurred.
According to E! News, a Today show employee had filed a complaint on Monday, Nov. 27, alleging that Lauer had began sexually harassing her during the 2014 Winter Olympics in Sochi. Two other women have reportedly since come forward with their own allegations.
While there's likely more details to be released regarding Lauer's behavior over the years, read up on the shocking truth behind his recent firing.