Who Is LL Cool J's Wife, Simone Smith?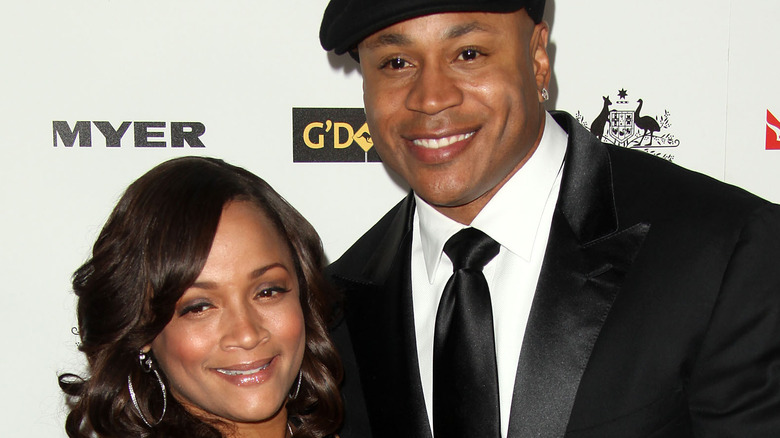 DFree/Shutterstock
Rapper LL Cool J and his wife Simone I. Smith have one of the longest and strongest marriages in Hollywood. The couple met in 1987 as teenagers, when LL had just started making a name for himself in the rap world. "I was just 19, something like that," the "Doin' It" hitmaker recalled in a 2012 interview on "Jimmy Kimmel Live" (via HuffPost). "It was Easter and I was driving down the block in my mother's car."
LL said it happened when he stopped his car to quickly say hello to a friend. That friend, who turned out to be Smith's cousin, asked the "NCIS" actor whether he'd like to meet her. He initially declined, but when he caught a glimpse of Simone, LL changed his mind. "I looked over and I said, 'Oh yeah, I'll meet your cousin,'" he said. The two hit it off and soon started dating, and by August 8, 1995, LL and his wife were married, per Parade. To date, LL and Smith have been married for 27 years and share four children together, including Nina-Symone, who has followed in her father's footsteps and joined the music scene. Sharing the secret to their lasting marriage, Smith told Oprah Winfrey in 2013, "Putting God first, we both come from a spiritual background. And compromise, a lot of compromise. Picking your battles, respecting each other."
But what else do we know about LL's wife? Who is Smith outside of her high-profile marriage? 
Simone Smith is a jewelry designer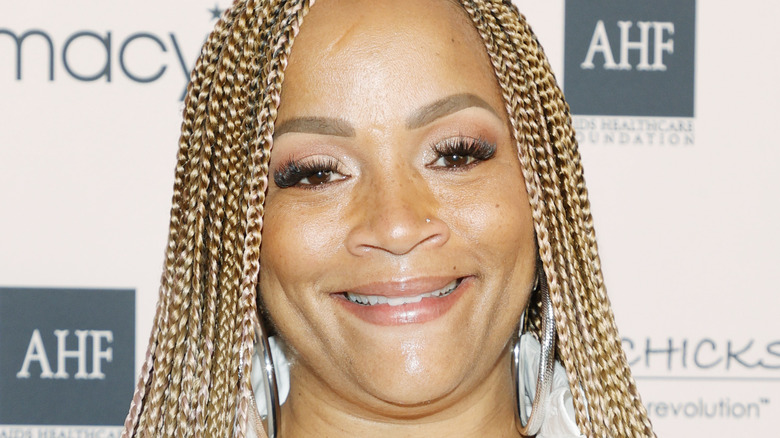 Amy Sussman/Getty Images
Simone I. Smith is a jewelry designer and philanthropist who launched her own namesake collection after beating stage III chondrosarcoma, a rare bone cancer. She started by making pendants — including her signature lollipop pendant, "A Sweet Touch of Hope," as a symbol of her cancer journey. She then came up with a line of hoop earrings, bangles, necklaces, and rings. In 2018, Simone and her close friend, Grammy-winning singer Mary J. Blige, teamed up to release a special collection called "Sister Love." The line, according to her website, is made with "their love of statement pieces" in mind and is designed to "inspire women to be strong, fearless, empowered."
Smith, who counts Beyoncé, Rihanna, and Cardi B in her impressive A-list clientele, also partnered with Walmart to release a collection of jewelry designs for the regular shopper. She created "Simone I. Smith for Walmart" and "Focus For Men By Simone I. Smith" to cater to a wider audience and foster a more inclusive brand. The collections are available at an affordable price point, exclusively from the chain. "I feel a great deal of pride in being able to create high quality, fashionable products, and represent for all the ladies around the world who love accessories as much as I do," Smith said in a press release. "It's fulfilling to be able to share my vision and jewelry in a much larger way through Walmart's scale."
Her battle with cancer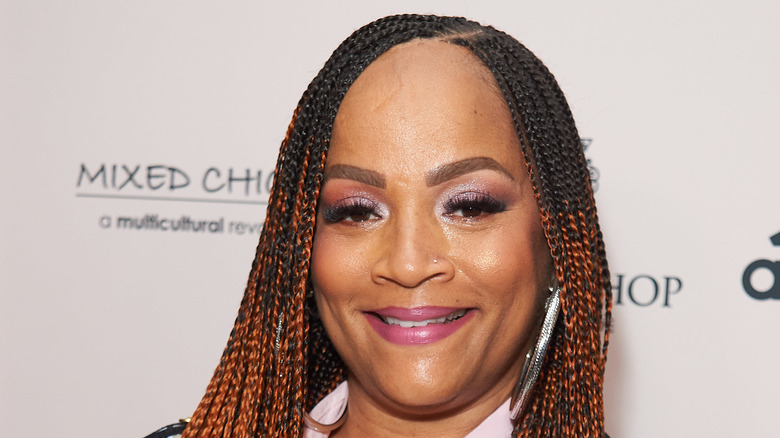 Unique Nicole/Getty Images
In 2004, Simone I. Smith was diagnosed with cancer. She remembers the heartbreaking moment when the doctor told her and her husband LL Cool J that she had stage III chondrosarcoma. "I probably cried for like 10 days," she told the American Cancer Society. "I remember my ears got hot when the doctors had told me and my husband that the tumor was cancerous. It was devastating." But after undergoing microvascular reconstructive surgery on both of her legs, Simone was later declared cancer-free.
After her fight with cancer, Simone made it her life's mission to help fight the disease and inspire other patients with her journey. In addition to starring in campaigns and using her own platform to raise awareness, Simone donates a portion of her sales in her jewelry collection to American Cancer Society. "This disease affects so many people and so many families," she said. "I always knew that I wanted to do something to help and I feel very blessed to be able to do so."
As a face of cancer awareness and a voice for her community, Simone said she wants to use her story to inspire other patients of the disease to fight and persevere. "Be courageous when it hurts," she said in a YouTube video. "Go see the doctor, annual check-ups will save your life. And more importantly surround yourself with positive people, and keep the faith."