Geoffrey Rush Denies Allegations Of 'Inappropriate Behavior'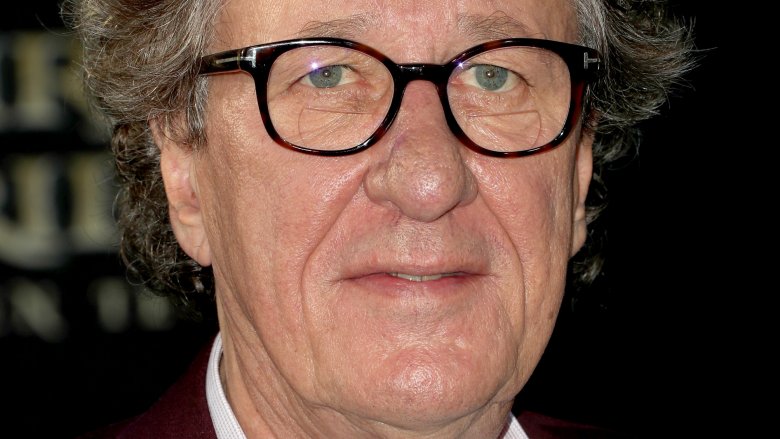 Getty Images
The King's Speech actor is vehemently denying claims recently made against him.
In a now-deleted Daily Telegraph article, published on Wednesday, Nov. 29, 2017, the Sydney Theatre Company announced that it received a complaint from a staffer nearly two years ago about Geoffrey Rush, who had starred in its production of King Lear from November 2015 to January 2016.
"Sydney Theater Company received a complaint alleging that Mr. Geoffrey Rush had engaged in inappropriate behavior," a rep for the theater company said (via E! News). "The Company received the complaint when Mr. Rush's engagement with the Company had ended."
"The Company continues to work with the complainant to minimize the risk of future instances of the alleged behavior occurring in its workplace," the statement continued. "The complainant has requested that their identity be withheld. STC respects that request and for privacy reasons, will not be making any further comments."
According to Page Six, two actors from the production have backed up the anonymous accuser's claims on social media. "I was in the show," Meyne Raoul Wyatt wrote on Facebook. "I believe [the person who] has come forward. It's time for Sydney Theatre Company and the industry in Australia and worldwide as a whole to make a stand on this behaviour!!!!"
Meanwhile, Brandon McClelland wrote in a now-deleted tweet, "It wasn't a misunderstanding. It wasn't a joke."
Rush, 66, has since issued a lengthy statement denying the allegations, admitting that he's still unsure as to what they entail, despite his efforts to gain clarification from the STC. "They refused to illuminate me with the details," the Oscar winner said. "I also asked why this information was being withheld and why, according to standard theater practice, the issue had not been raised with me during the production via stage management, the director, my fellow actors or anyone at management level. However, no response was forthcoming."
The Shine actor's lawyers also released a statement, saying, "In this current environment, 'inappropriate behavior' may mean abuse, bullying or other forms of reprehensible activity. These are matters that deserve forthright and objective levels of discussion. It must be made clear from the outset that Mr. Rush abhors any form of maltreatment of any person in any form."
The statement continued, "It is a great disappointment to Mr. Rush the STC has chosen to smear his name and unjustifiably damage his reputation in this way."
Since the Harvey Weinstein scandal broke in October 2017, multiple men in the entertainment industry have been called out for inappropriate behavior.