Gomer Pyle Star Jim Nabors Dead At 87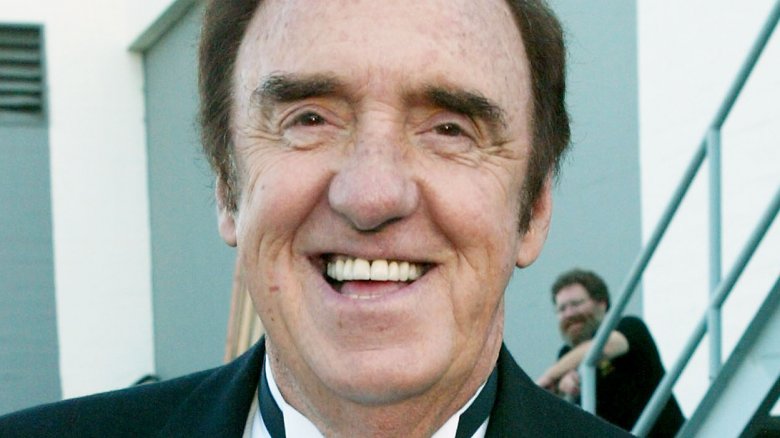 Getty Images
The TV actor has passed away.
Jim Nabors died in the morning of Thursday, Nov. 30, 2017, as confirmed by Hawaii News Now. He was 87 years old. The details of his death remain unknown at this time.
Nabors first shot to fame on The Andy Griffith Show, playing deputy sheriff Gomer Pyle. He later played the same character in Gomer Pyle: USMC, which followed Pyle after he joined the Marines. The series ran for five years on CBS, earning a spot in the top ten for the network's ratings every year, according to The Hollywood Reporter.
Nabors also pursued roles in shows like Valentine's Day (1964-65) and The Lost Saucer (1975). He'd go on to appear in The Love Boat and The Carol Burnett Show, as well as the films The Best Little Whorehouse in Texas (1982), Stroker Ace (1983), and Cannonball Run II (1984).
In 1978, he showed off his comedy chops—and his singing abilities—in his own variety program, The Jim Nabors Show, which aired for two seasons.
Beyond his acting projects, he also enjoyed a successful music career, recording 28 albums, earning him five gold records and one platinum one (via TMZ).
Nabors lived with his partner of 40 years, whom he'd married in 2013, in Hawaii before his death.
Our thoughts are with Nabors' loved ones during this difficult time.