The Truth About Britney Spears' Relationship With Fred Durst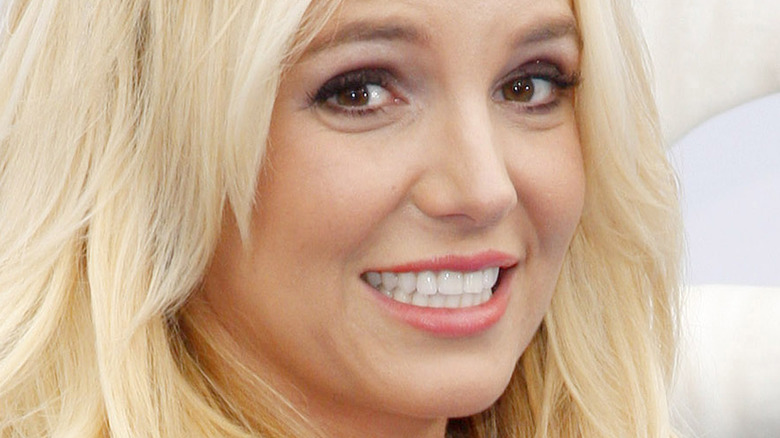 Tinseltown/Shutterstock
Britney Spears' dating life has been fodder for the gossip columns for decades now. The star's various romances have brought about a serious amount of attention, to the point we know all the ins and outs of some of her most important relationships. Case and point? Her notorious romance with Justin Timberlake. The two spoke about each other in various interviews during their romance — as well as penning plenty of songs about what went on in the wake of their 2002 split. Then there was her marriage to Kevin Federline, which the couple themselves invited us into via the short-lived UPN reality show "Britney and Kevin: Chaotic." And, well, chaotic the whole thing most certainly was.
But there may be a few rumored romances Spears partook in back in the day that you may have forgotten about. Fred Durst, anyone? Millennials may remember the tattooed, cap wearing musician from Limp Bizkit, but do you remember all that drama he had with the then 21-year-old "...Oops! I Dit It Again" hitmaker? Well, prepare to keep rollin' rollin' rollin' rollin' on as we refresh your memory on this rumored romance turned war of words.
Britney Spears denied dating Fred Durst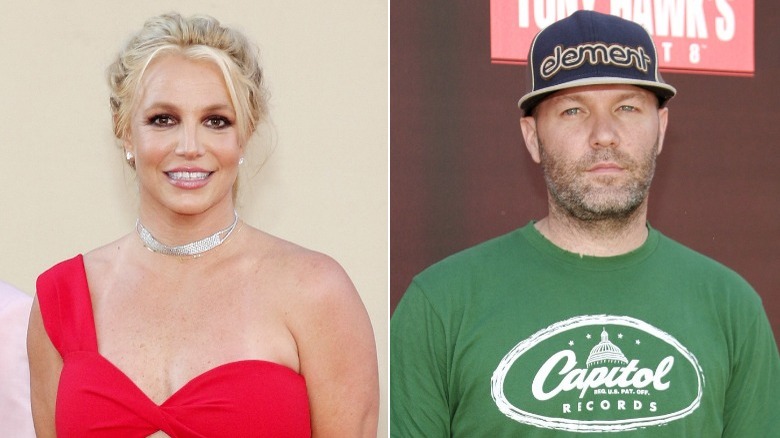 Tinseltown & Tinseltown/Shutterstock
Back in 2003, the gossip columns went crazy with rumors Britney Spears may have been seeing Fred Durst in the wake of her dramatic split from Justin Timberlake. New York Post claimed Spars and Durst were together at the Sundance Film Festival in January (via BlabberMouth.net), before Durst himself addressed the speculation on his website later that month. "Anything besides that fact that I definitely have feelings for Britney isn't true. It is simple, honest, and pure. That's that," he said (via BlabberMouth.net), fanning all the romance flames by even suggesting he was in love with her.
But not so fast. Spears was asked about what was really going on with Durst by none other than Carson Daly during the 2003 TRL Awards, but denied the whole thing and said he wasn't her type. Ouch. "We worked together for, like, three days and he's a really cool guy but there's no relationship. I'm confused about it. I don't really know him that well," she hit back (via PopDirt.com). Durst didn't exactly react too well to that, though. He doubled down on claiming there was in fact something romantic going on, telling MTV News (via PopDirt.com) "Me and her were talking. It was very under the lid. It was private," adding that everything got blown out of proportion. He also touched on Spears claiming he wasn't her type, saying, "I was really upset she had said that, she is playin' me out pretty bad, man."
Fred Durst swore he dated Britney Spears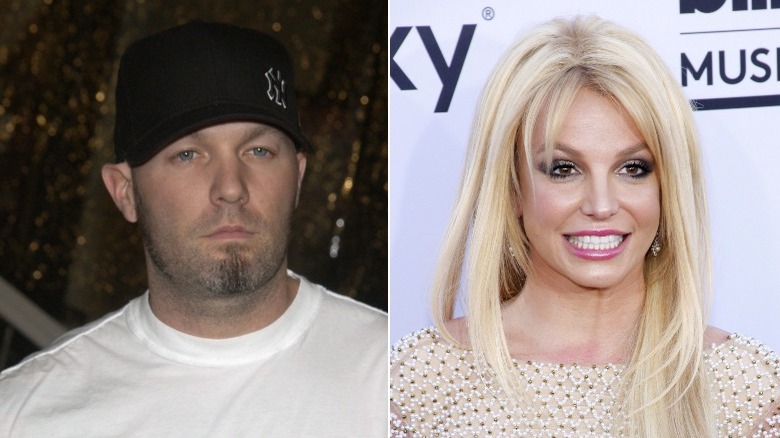 Featureflash Photo Agency & Tinseltown/Shutterstock
As you can imagine, the whole Britney Spears/Fred Durst maybe/maybe not dating thing turned into one big he said, she said, but Durst vehemently stuck to his version of the story. The musician appeared on "The Howard Stern Show" in February 2003 and doubled down on his romancing Spears story, swearing on his son's life that they dated but were never officially boyfriend and girlfriend. "This [relationship] went on for a little while, that's what's pretty unbelievable about this crap she's saying," he said, claiming they got together after working on music with her. But Spears and her team stuck to their guns. As for what a spokesperson told MTV News in response to Durst's interview? "It's sad that he's decided to make up stories, and the situation feels very junior high school." Shade!
Though Spears and her team appear to have stopped talking about the Durst dating drama after that, he didn't. Durst spoke out about what went on with Spears again in 2009, telling MTV News, "It just became a fiasco of madness. [But] I always stay true to my heart and true to everything I did and my intentions, and I am in no way a liar." He also shared his take on why Spears may have denied anything happened between them, if it really did, suggesting, "I just guess at the time it was taboo for a guy like me to be associated with a gal like her."