Geraldo Rivera Apologizes After Facing Backlash For Comments On Sexual Harassment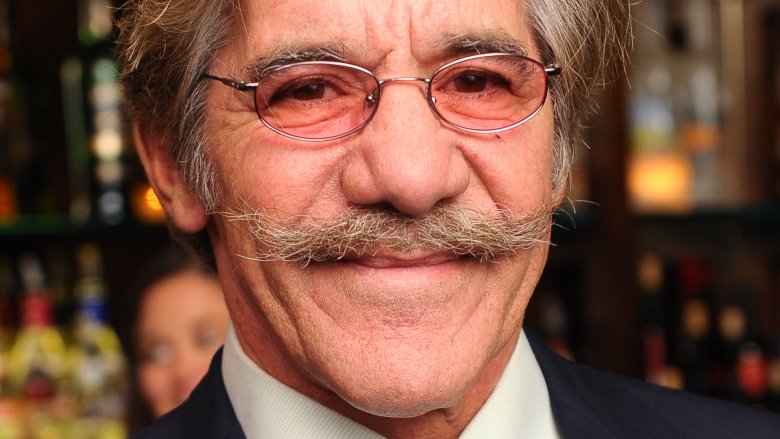 Getty Images
The Fox and Friends correspondent has apologized for his recent statements, following Matt Lauer's boot from the Today show.
"Reaction to my tweets today on #sexharassment makes clear I didn't sufficiently explain that this is a horrendous problem," Geraldo Rivera tweeted out during the night of Wednesday, Nov. 29, 2017. "Long hidden-Harassers are deviants who deserve what is coming to them. Often victims are too frightened to come forward in a timely fashion. I humbly apologize."
Earlier that same day, Rivera had commented on Lauer's firing from the Today show amid allegations that the co-anchor had engaged in sexual misconduct with at least one colleague. Reacting to the news, Rivera appeared to empathize with Lauer and to cast doubt on what defines inappropriate sexual behavior in the workplace.
"Sad about @MLauer great guy, highly skilled & empathetic w guests & a real gentleman to my family & me," the 74-year-old wrote. "News is a flirty business & it seems like current epidemic of #SexHarassmentAllegations may be criminalizing courtship & conflating it w predation."
He continued, "A jerk's a jerk in dating. #SexHarassment should be confined to situations where superior imposes himself on subordinate who feels unable to complain because of power of perp or feared consequences to victim's employment. Shouldn't be used to get even w bad bosses or hated ex's."
Interestingly, Rivera has yet to comment on a recently unearthed interview between Barbara Walters and Bette Midler from 1991, during which Midler alleged that Rivera had once assaulted her. "Geraldo and his producer came to do an interview with me, in the '70s, the early '70s," Midler said at the time. "And this was when he was very, sort of, hot. And he and his producer left the crew in the other room, they pushed me into my bathroom, they broke two poppers and pushed them under my nose and proceeded to grope me."
Midler, who was referring to the drug alkyl nitrite as "poppers," went on, "I did not offer myself up on the altar of Geraldo Rivera. He was... he was unseemly."
Rivera had previously spoken about Midler in his book, Exposing Myself, in which he wrote about touching her breasts (via The Washington Post).
Since the interview gained media attention, Midler, now 71, took to Twitter to share the clip with her followers on Nov. 30, writing, "Tomorrow is my birthday. I feel like this video was a gift from the universe to me. Geraldo may have apologized for his tweets supporting Matt Lauer, but he has yet to apologize for this. #MeToo."
While we wait for Rivera to address his alleged actions toward Midler, read up on the strange truth about the talk show host.