The Truth About Alison Sweeney's Husband, David Sanov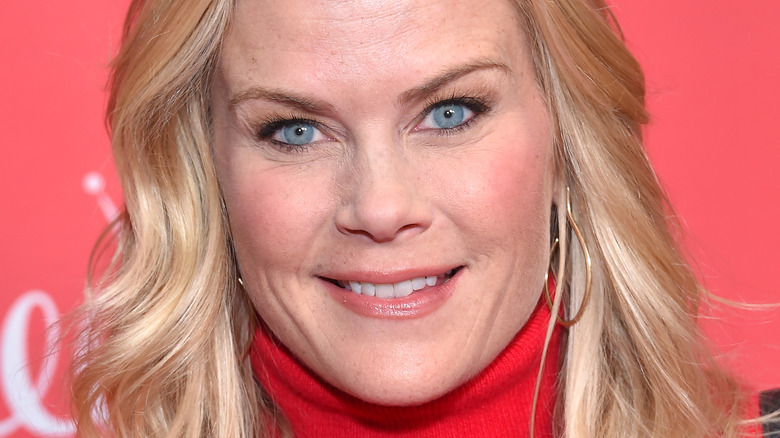 DFree/Shutterstock
On July 8, actor and television personality Alison Sweeney rang in 22 years of marriage to her husband, David Sanov. "Celebrating 22 years tonight!!!" she gushed on Instagram along with a photo of the lucky in love couple and two red heart emojis. 
Ironically, 22 years is the same amount of time Sweeney spent on the set of NBC's "Days of Our Lives" before leaving the popular soap opera to spend more time with her husband and kids. "I've been on 'Days of Our Lives' since I was 16 years old, and I have never had more than a two-week vacation in that whole time," she explained about her decision at the time (via TV Guide). "I love Sami, I love Salem, I love my job, I love daytime, I love the fans. I love everything about it," the actress maintained. "I just work so much and my daughter just turned 5 and my son is 9 and I just want to be with them." But aside from a longstanding marriage, what else is there to know about Sweeney's hubby? The answer just might surprise you...
Alison Sweeney and hubby David Sanov go way back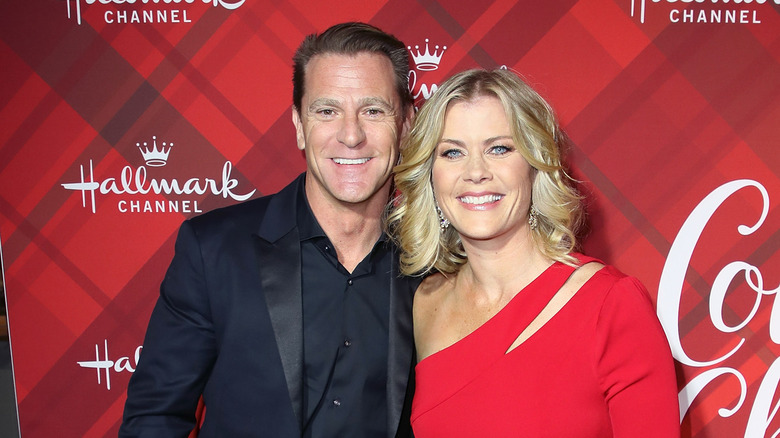 David Livingston/Getty Images
Although Alison Sweeney starred in many dramatic scenes during her time on "Days of Our Lives," the way in which she met her husband was actually much more simple.
"I wish I had some sexy story," Sweeney lamented to Access Live in 2019. "Our parents are friends... so we've known each other our whole lives," she revealed about how she and her longtime husband David Sanov met. And while it may not have been love at first sight, Sweeney was adamant that she "totally had a crush on him" growing up. It wasn't until they were much older, however, that the two really hit it off. "When I found out he became a cop, I was like, I have to see him. Mom, you have to make this happen for me. Then I did run into him," Sweeney recalled. And yes, you read that right. Sweeney's husband is a cop.
Alison Sweeney and David Sanov make time for one another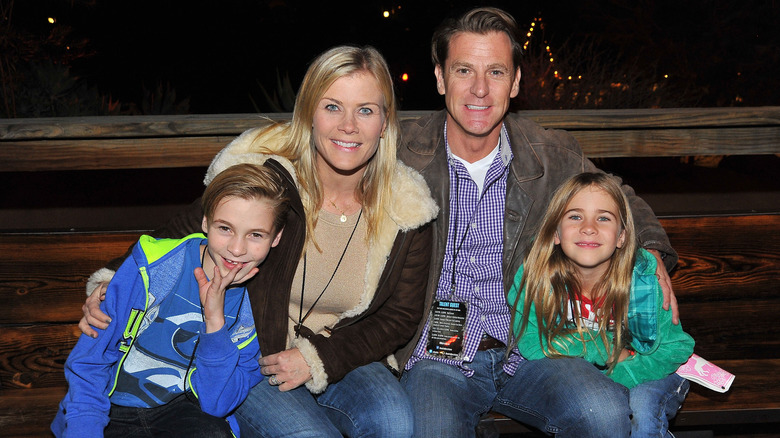 Jerod Harris/Getty Images
"I am a fan of a man in uniform!" Alison Sweeney proudly declared to Real Housewife turned talk show host Bethenny Frankel in 2013. "I love that uniform!!!"
All hot cop jokes aside, however, Sweeney is adamant that hubby David Sanov's profession isn't the only thing that helps their marriage. "Dave is my partner. We have been married for 15 years, and each day, we take time to ensure we are there for one another and our children," Sweeney dished to Cupids Pulse in 2015. "At the end of the day, your relationship and love is the anchor of your busy lifestyle, and if you make that a priority, you'll be able to tackle all else together," she explained. "We find ways to schedule meetings and playdates, so make the point to schedule quality time with your partner too." Sounds like pretty good advice coming from someone who's been married for more than two decades, no? Here's to many more decades for this happy couple!