Volcano Strands Stranger Things Star Millie Bobby Brown In Bali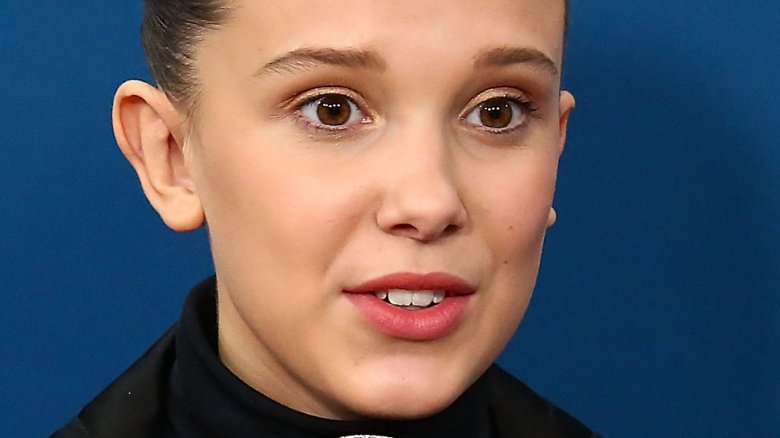 Getty Images
The 13-year-old actress must have just had the fright of her life.
Stranger Things star Millie Bobby Brown took to social media to tell her fans that she'd been stranded in Bali—all because of a volcano! On Thursday, Nov. 30, 2017, Brown shared a series of photos of herself on the island on Instagram, stating, "Hi guys, I just wanted to let you know that I have been in Bali after traveling through Australia. I wasn't able to return home after a four day break turned into 10 days due to the volcano."
She continued, "I would really love to thank all of the staff at the @themuliabali for taking such good care of us while having to extend our stay here; I cannot thank you enough! Also, to the Balinese people who are the sweetest, kindest and most humble people I've ever met."
Brown added, "But most of all, my thoughts and prayers are with the people whose lives have been affected by this. I truly hope everyone there stays safe. Sending all my love to Bali."
E! News reports that Bali's Mount Agung had "started spewing volcanic ash and smoke" the previous weekend, which caused concern that the volcano would soon erupt. Flights both to and from Bali were then canceled, leaving many on the island, including Brown. Indonesia then closed the airports in Bali for two days, opening them once more after the winds had changed on Wednesday, Nov. 29.
Brown's co-star David Harbour, who played Hawkins' Chief of Police Jim Hopper and father figure to Brown's Eleven, commented on Brown's Instagram post, writing, "Um, you're taking this action hero thing a little far. I never want to hear you say 'due to the VOLCANO' ever ever again."
We're just glad to hear that Brown is safe. While we wait for more details about Brown's unexpected stay in Bali, learn all about the actress' recent hair transformation.